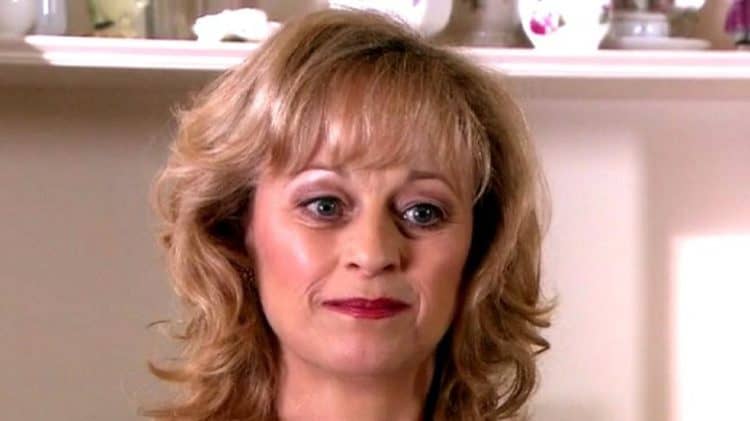 Lizzy McInnery may not be as well-known as some of the other actresses in her generation, but that doesn't mean she hasn't been successful in making a name for herself. The talented actress has been working professionally for nearly 40 years and she isn't showing any signs of slowing down. Over the course of her career, she has become well-known to people all over the world and her resume includes some pretty impressive jobs. Lizzy is most famous for her role in shows like Gems, Casualty, and Hollyoaks. Recently, she has also gotten a lot of attention for her role in the Netflix series, The Crown. Here are 10 things you didn't know about Lizzy McInnery.
1. Her Parents Introduced Her To The Arts
Lizzy doesn't come from a family with a background in the entertainment industry, but it was still her parents who initially introduced her to TV and film and sparked her interest in acting. Her father was really into movies and her mother went to the theater as often as she could.
2. Her Brother Is An Actor
Apparently, Lizzy wasn't the only person in the McInnery family who was inspired by her parents' love of the arts. Her brother, Tim, is also a professional actor and he has had a very successful career. He has more than 100 on-screen credits and is best known for being in movies like Notting Hill and Eddie the Eagle. He was also in Game of Thrones.
3. She Isn't On Social Media
Lizzy's time in the entertainment industry has resulted in her building a pretty large fan base. There's no doubt that a lot of these people would probably love to follow her on social media. Unfortunately for them, Lizzy doesn't appear to have any social media accounts and she doesn't seem to have any interest in building an online presence at all.
4. She Is A Formally Trained Actress
Lizzy's career hasn't just been built on natural talent alone. Lizzy studied acting at the Royal Academy of Music and Dramatic Art (RADA). The school has a long list of producing talented actors. Some of RADA's most notable alumni include Alan Rickman, James Norton, and Rutina Wesley.
5. She Once Sprained Her Ankle On A First Date
Even when a first date goes well, it can still be a nerve-wracking experience, so imagine how it feels when things take an unexpected turn. Once, while on a first date, Lizzy suffered a sprained ankle. Lizzy told Holby.TV, "'I got my foot stuck in a drain and tore some tendons, Jake spent almost five hours with me while I waited to have an x-ray, what a romantic way to get to know someone." Thankfully, the injury didn't scare her date off and he eventually became her boyfriend.
6. She Is A Private Person
On top of not having any social media accounts, Lizzy appears to be a very private person in general. She hasn't done many interviews and she doesn't make a lot of public appearances. Evidently, fame and attention aren't major factors in why Lizzy does what she does.
7. She Doesn't Like Gory Scenes
Lizzy has been involved in some horror projects during her career, but as a fan horror isn't really her thing. According to Holby.TV, gory things simply aren't Lizzy's thing. Fortunately for her, she hasn't had to be involved in gory scenes and was able to avoid having to watch them be filmed.
8. She Has Nearly 60 On-Screen Credits
Even after someone breaks into the entertainment industry, finding consistent work isn't an easy thing to do. Still, however, Lizzy has managed to do exactly that. She has built a very solid resume over the years and she currently has 56 acting credits. With the list growing a little each year, it wouldn't be surprising if she eventually reached the 100 mark.
9. She Was In A Video Game
Live-action work has made up the majority of Lizzy's career, but that isn't the only thing she's done. She's also done quite a bit of voice work. In 2017, she was the voice of Taldeer in the video game Warhammer 40,000: Dawn of War III. She has also been a part of several radio programs with the BBC.
10. She Has Theater Experience
If there's one word that could accurately describe who Lizzy is as an actress, it's well-rounded. In addition to the big screen, the small screen, and radio, Lizzy also has a lot of theater experience. Some of the stage productions she's been a part of include Five Kinds of Silence, The Importance of Being Earnest, and A Northern Odyssey.