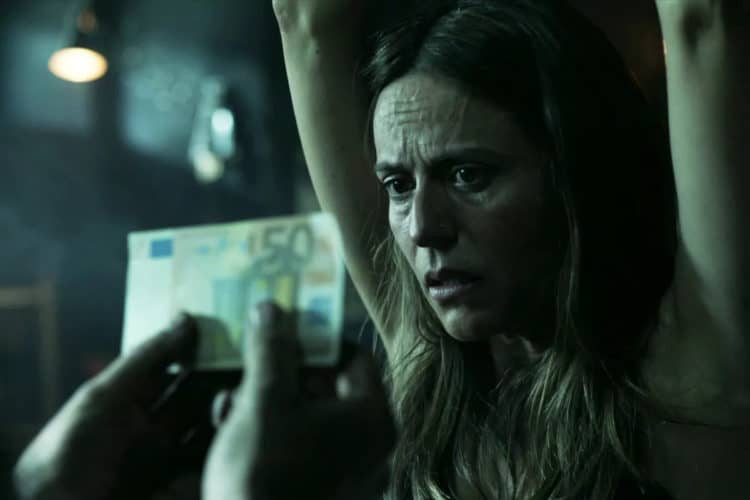 Itziar Ituno may not be a name that many Americans recognize. But if you've seen the Netflix series, Money Heist, you've definitely seen her work. Itziar has played Raquel Murillo since the show's first season and she has become a fan favorite. However, outside of Money Heist, Raquel has had a very successful career in Europe that includes TV, film, and stage work. Itziar has made it clear that she takes her craft very seriously and can take on any role she puts her mind to.Keep reading for 10 things you didn't know about Itziar Ituno.
1. She Tested Positive For Coronavirus
In March 0f 2020, news outlets began to report that Itziar Ituno tested positive for COVID-19. Luckily, the actress seemed to have just a mild case. Still, she reminded her fans that the virus should be taken very seriously. She said, "Do not take it lightly, there are lives at stake and we still do not know how far this will go."
2. She Has A Great Relationship With Her Money Heist Co-Stars
Work isn't about making friends, but it's always an added bonus when the people you work with also become genuine friends. That's exactly what has happened with Itziar and her the rest of the Money Heist cast. Itziar told Identity Mag, "We all have some great moments together on set. And in general, one always tends to have some unique good moments with different people throughout the shooting process. But I really do appreciate all of them!"
3. She Didn't Initial Like The Character Raquel
Many actors like to feel an initial spark when thinking of auditioning for a character they're interested in. That doesn't always happen, though. When she initially learned about Raquel, she didn't really like the character. After reading the script, however, Itziar came around and realized there was more to the character than she initially thought.
4. She Worked On An Oscar Nominated Film
Itziar Ituno had a role in the 2014 Spanish film, Loreak. The movie was critically acclaimed and received several honors and awards. Among those honors was a nomination at the Academy Awards for Best Foreign Language Film.
5. She Appreciates Money Heist's Massive Fanbase
When actors begin working on shows, they have no idea how successful the series will actually be. For Itziar and the rest of the Money Heist case, being a part of the show has been a wild ride. She describes the experience as "unreal" and is grateful fo the countless fans who have shown their support over the years.
6. She's Traveled Through The Amazon
Itziar is very dedicated to humanitarian causes. As a result of her interest in helping to make the world a better place, she has gone on several trips to the Amazon rainforest. During one of these trips, Itziar also says that she fell in love with a man from Iquita, Peru.
7. She Loves Animals
In addition to being concerned about the welfare of other people, Itziar is also a big animal lover. She appreciates and respects all sorts of animals and has used her platform to bring awareness to different issues.
8. She Is An Outdoors Person
Itziar definitely isn't the type of person who is afraid to take a risk. She loves a good adrenaline rush and is a very adventurous person who loves spending her free time outdoors. Some of the activities she enjoys include swimming and hiking.
9. She Likes To Sing
It's unclear whether Itziar has plans to pursue an official music career, but one thing is for sure: she loves to sing. Over the last year or so, Itziar has become more open about her passion for singing and has been taking every opportunity she can to get on stage and sing.
10. She's Not Afraid To Share Her Political Views
Lots of actors prefer to keep their political views private out of fear that they may alienate fans who disagree. Itziar, on the other hand, has never been afraid to speak out and say what's on her mind. In 2017, after a brief controversy, Itziar posted a quote from Bertold Brecht on social media. The quote read, "First they took the communists, but I did not care because I It was not; immediately they took some workers, but I did not care because I was not, then they arrested the trade unionists, but I did not care because I am not a unionist; then they arrested some priests, but like me I'm not religious, I didn't care either, now they take me, but it's too late."