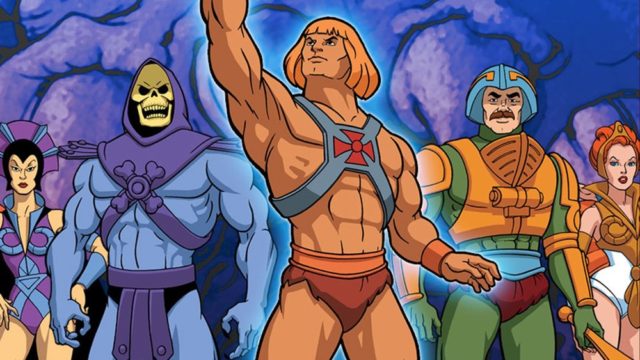 Is anyone else completely psyched to hear the phrase "I have the power!" again? I am. Actually I'm more psyched to see if Skeletor can still bring the incredible humor he brought to the 80s cartoon. I'm just giddy with excitement over the recent news from the He-Man universe. Sony Pictures has set a release date for their live-action big screen adaptation of Masters of the Universe. The studio set a release date for September 20th, 2019. Last we heard, Terminator: Salvation director McG was in line to helm the picture. When asked about his plans for the film he said:
"I think we want to honor the fan base, first and foremost. We also need to be cognizant of the incredible resonance of what Kevin Feige is doing with Marvel, and the balance of full-bodied entertainment. That it's both credible and emotional, action-packed, and the story of a hero's journey. It's the genesis of He-Man, it's the becoming of He-Man. We want it to be clicking on all cylinders in that regard. We're not going to stop until we get it right. Listen, I love that movie with Frank [Langella] and Dolph [Lundgren]. I watch it, and it's a tremendous pleasure for me to watch. I'm raised on the toys, and I'm down at Mattel all the time. We're just really focused on getting it right. I want it to be full-bodied entertainment that respects the fan base, and is more emotional than you might imagine, inventive and original. Obviously, we're all cognizant of what's going on with Game of Thrones. It's incredible. We're cognizant of what's going on in Guardians of the Galaxy. James Gunn's doing a great job. We're going to try to answer the call and take it higher."
That's a mighty bold statement but let's just see if we can get there McG. I'm hesitant if only because Terminator: Salvation sucked. However, if you can somehow get Dolph Ludgren into the mix then I'll be a satisfied customer. That and remember what I said about Skeletor's cheesy humor. This HAS to be integrated into the film.
UPDATE: McG is no longer attached to this film so disregard 75% of what you just read.
Still though, Skeletor's insults rule.
Save