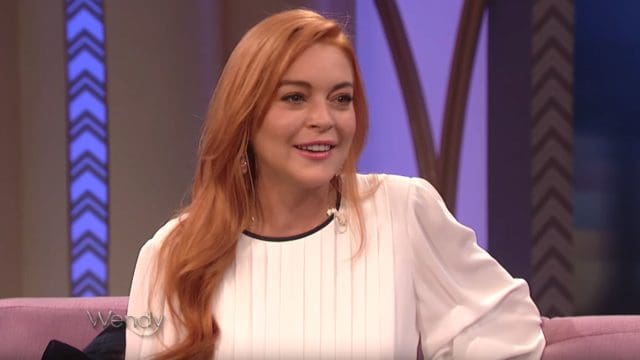 Throughout the more recent years, we have followed the up and down rollercoaster ride that is the life of actress Lindsay Lohan. From failed relationships, to drug use, to court appearances, and back again, Lindsay has certainly taken these circumstances in stride, trying to gain back the popularity and light that she once had. However, we are beginning to see Lindsay bounce back with baby steps, working on new business ventures and other projects to remake and reestablish a name for herself. One of these various business ventures that she is currently attempting to work on is the creation and designing of her very own island in Dubai. She revealed the idea and project during a television interview with Wendy Williams just a few days ago, and although it seems like a strange pass time for Lohan to have, it actually makes more sense than you think. Here are a few reasons why this might be a good and genuine fit for the failed star:
She Currently Lives In Dubai
The actress moved to the city just a year ago after the bitter end of her relationship with her then fiancé, Egor Tarabasov. The couple had been together since 2016, and the relationship ended in the middle of 2017.
She Co-Owns Nightclubs Abroad
Another part of her business ventures that she is taken part of includes her two nightclubs that she owns oversees. They are located in Athens and Mykonos in the country of Greece.
She Prefers Life Abroad
She has been known to say that living abroad, especially in the Middle East, is much more relaxing and calming compared to living in other regions of the world. She has lived in New York, Los Angeles, and London in the past where paparazzi are much more frivolous.
She Is Working On Shows Not In The U.S.
The latest television project that she is working on is actually a London based British sitcom entitled "Sick Note". She has gone on to say that when she is not working in London on the show filming, she is back in Dubai sticking to her private life.
Either way, we are anxious to see what truly comes about with this island she is designing in this vast city. It is set to take part in the World Islands, or The World as it is also known, in Dubai. They are more or less a grouping of artificial islands composed of sand from the coastal waters of the city, and roughly take the shape of the world map. The island that Lindsay Lohan is planning to design will be called 'Lohan Island' (fittingly), and we can only imagine what will take place there. Although this news was literally just announced merely days ago, we hope that there will be much more in detail released as the year goes on. This news begs the question, would you go and take a vacation on 'Lohan Island', even if it was in one of the most progressive and beautiful cities in the world?