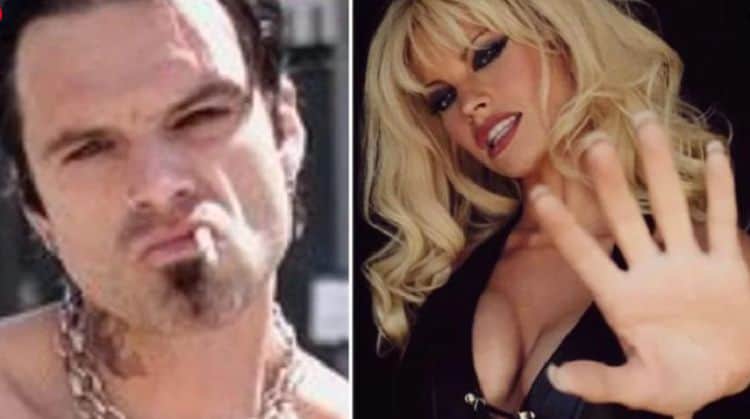 It's probably a good thing that this upcoming Pam and Tommy miniseries is going to be a comedy since if it did turn out to be like I, Tonya then it might be kind of depressing since it would involve Sebastian Stan playing another morally suspect character. Did anyone catch that yet? It's fair to say that Stan's M.O. in the movies and on TV might not always be to play the guy that is just a few steps removed from being one of the worst people alive, but he does tend to play this role a bit. Everyone has a type of role that they enjoy playing, and it's easy to think that they either gravitate towards such roles or seek them out. But a big question, which is kind of pointless to ask but still needs to be voiced, is why in the world we're looking at a Pam and Tommy production coming out on Hulu. There are a few ways to answer that to be certain since one could say that because Seth Rogen, who people still have plenty of faith in, wanted to get hold of this project and run with it. Or it could be that people are still enamored of Pamela Anderson and Tommy Lee since years ago they were considered one of the hottest couples since he was in one of the most popular bands of all time and she was considered one of the sexiest women of all time. Over the years that has definitely changed, since people still know plenty about these two but don't really appear to care unless they're brought up in a discussion now and then. But making a series that revolves around their infamous sex tape that was created and distributed without their permission, sounds like something Rogen would have done a decade or more ago when a lot of people were still convinced that he was all about weed and sexually based jokes. Apparently not much has changed apart from his age as Rogen is going to be executive producing and starring in this project as well.
My co-stars, Sebastian and Lily, are a lot cooler than I am. #PamandTommy pic.twitter.com/r8YWh1eBuJ

— Seth Rogen (@Sethrogen) May 7, 2021
Sitting here thinking about the possible virtues of a miniseries like this is kind of tough since even as a comedy it feels like: 'why?'. But even with that question being asked it does feel as though plenty of people might like to see this if only because it's a way to parody two people that ended up doing something that's been seen as a seriously bad idea for a long time now. The fact that the tape was taken and distributed is wrong in and of itself, but making the thing feels like something that should have never been done in the first place. The fact that they actually let the tape continue to be distributed after suing the distributor and reaching a settlement is enough to make a person shake their head and realize that some folks in this world don't really have much shame. But hey, to each their own, it's been over and done with for so long that it's amazing that more people didn't try to cash in on the experience and make their own series about it. Perhaps there was something barring anyone else from making a series such as this, like good taste. Or maybe the right actors hadn't come along yet that could make it work, it's hard to know. But as of now, the miniseries is on its way to Hulu at some point and it's fair to say that plenty of people are going to be likely to watch it since it deals with famous people and a controversy, which is like meat and potatoes to the viewing public as a lot of people know.
There's no set release date for this miniseries yet so there's no way to know when it's going to come out, but at this point, one has to imagine that it could be out by the end of this year or perhaps early into next year if we're seeing photos. Of course, without anyone being able to tell us just what the schedule is it becomes more of a guessing game. What is known is that there are likely to be plenty of people looking up this particular story to find out, or remember, what happened and why it was given so much importance. Pamela Anderson and Tommy Lee were both massive stars at this time and like it or not, this kind of thing is what can bring a star down several notches when it comes to their career. Even Tommy Lee was looked at differently after this since it was one of the biggest blunders of its time and made headlines for a while. But because of that, we're going to see another side of it eventually.