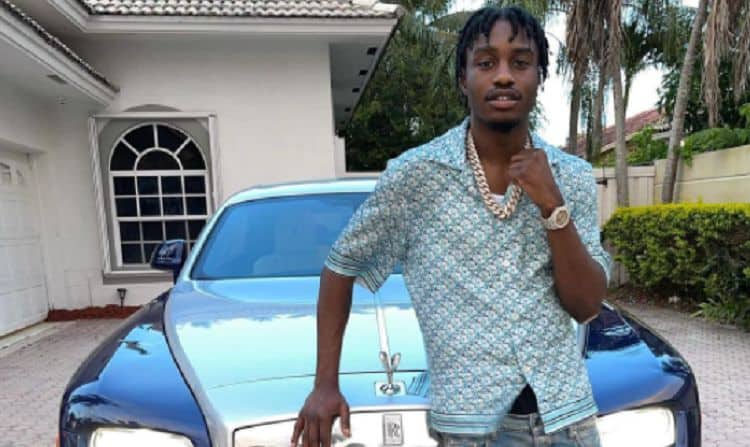 The internet might be a great source of information for anyone trying to learn something, but it is also a constant reminder that you cannot believe everything you read. Take Lil Tjay for instance. He was reported dead in May 2021 on the internet, but he is alive and well – which, in layman's terms, means he is not dead and the internet was mistaken. He's the latest celebrity to go through the death hoax situation. Imagine waking up one morning to read you have died when you open your internet browser. We imagine many feel the same way about it as Moira Rose on the episode of Schitt's Creek when she was reported as dead and she wanted to see what the world had to say about her – and judge those who sent pink carnations as a sympathy flower. Lil Tjay is not dead, but he does have some fans who want to know him better.
1. He is Not Dead
The internet is a strange place. It was reported online that Lil Tjay was found dead in his home after suffering three fatal gunshot wounds to the chest. The article even went on to say that there were suspects in the murder; a tall man who drives a black Lamborghini. It's not exactly an everyday driver for most, so we imagine that narrows down the suspect pool. The article continued to go on to describe the outfit – shoes included – that the murderer wore when he did not kill the very much alive and well rapper.
2. His Real Name is Not Lil Tjay
Most rappers use a name different than their birth name in their work. Lil Tjay was born Tione Jayden Merritt. He's been in the game since 2017 and quickly signed his first contract with Columbia Records only a year later.
3. He's a New Yorker
Lil Tjay was born and raised in the Bronx. He's a New Yorker since birth. He was born on April 30, 2001. He grew up with his single mother and his two younger siblings. We know very little about his family, especially his father who did not appear to be in the picture at any point during his son's childhood.
4. He Was a Problematic Child
Problematic is his word, not ours. He alludes to the fact that of his mother's three kids, he was the bad one. He would find himself in trouble for his behavior. He was often caught doing things such as stealing and getting into fights at school. He did give his mother a hard time when he was a child.
5. He Began Rapping in Juvenile Detention
He was only 15 when he was caught in the midst of a robbery. He was sentenced to a year in Juvenile Detention. It was during that time he began writing. His writing was focused on rap lyrics, and it's where he began his career as an artist. He spent a lot of time focused on that while he was in detention, and it helped him manage his own career.
6. He's Doing Well
For a kid who just left behind his teens and a troubled youth, he is doing well for himself. He's managed to work hard and amass a net worth of more than a half-million-dollars. He will continue to earn more, too, as his music continues to stream and earn money for him.
7. He Has a Lot of Followers
He has a ton of Instagram followers. He has more than many celebrities have, and that shows just how many of his fans want to know as much about him as possible. He has more than 5.8 million followers as of May 2021.
8. He Loves Luxury
He might be a kid who didn't have much growing up, but he loves to have nice things surrounding him now. Many of the photos he shares online are photos of himself in his luxury cars, wearing designer clothing, and enjoying the finer things in life. He's working hard to make these things happen for him.
9. He Values His Privacy
While he posts regularly on social media, he doesn't share a lot about his life behind his work. He spends a lot of time taking photos of himself or sharing photos of his music and his albums, but no one knows what he is doing with his life outside of that. He's very private about relationships and the things that are going on in the background, and that is not a bad thing. He values his privacy, and he should continue to do that.
10. He's Just Getting Started
He is only just getting started in the rap game, too. He has fans who want to hear more from him the moment that he releases new music, and he is talented. You can expect to hear a lot more from him as he continues to grow more and more famous.