LGBTQ+ movies are an essential part of the film industry, providing representation and awareness about LGBTQ+ issues. This genre of cinema is home to a diverse range of stories and perspectives. Needless to say, it allows viewers to gain an understanding of a broad spectrum of experiences.
More than just a source of entertainment, these films also offer solace, identification, and understanding. They also invite outsiders to learn, empathize, and engage with these narratives. The importance of LGBTQ+ movies in promoting visibility and acceptance cannot be overstated. As part of a cultural push towards a more inclusive society, these films have the power to change perceptions. Here are the nine best LGBTQ+ movies to watch right now and where you can stream them.
1. The Birdcage (1996) – Paramount+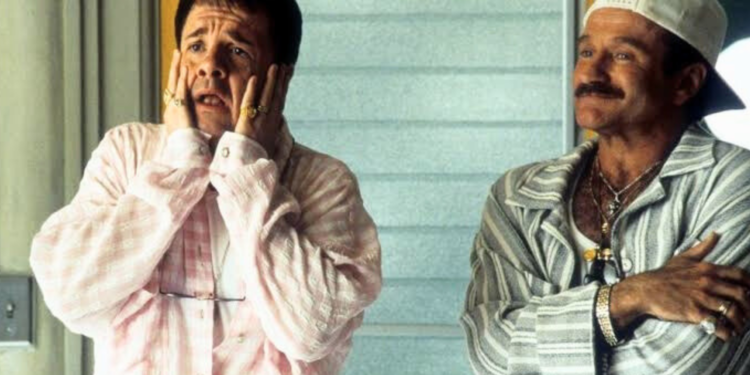 American movie, The Birdcage is a 1996 remake of the 1978 Franco-Italian film La Cage aux Folles. The Birdcage can be streamed on Paramount+. Its narrative follows Armand Goldman, owner of a drag club in South Beach, and his life partner Albert, the club's star attraction. The plot thickens when Armand's son Val, announces his intention to marry a young woman named Barbara, whose parents are ultra-conservative Republicans.
The film provides a comic yet poignant look at the struggles faced by the LGBTQ+ community. It particularly deals with societal norms and family acceptance. Its clever handling of complex themes, alongside brilliant performances, make it a must-watch. The film received several awards and nominations, including a nomination for the Oscar for Best Art Direction-Set Decoration. It also won the Screen Actors Guild Award for Outstanding Performance by a Cast and the American Comedy Award for Funniest Actor in a Motion Picture (Leading Role).
2. Moonlight (2016) – Prime Video
Moonlight is a 2016 American coming-of-age drama film written and directed by Barry Jenkins. Based on Tarell Alvin McCraney's semi-autobiographical play In Moonlight Black Boys Look Blue, the film explores life in three stages. There's his childhood, adolescence, and early adult life. It delves into the challenges he faces with his sexuality and identity, including the physical and emotional abuse he endures while growing up.
Set in Miami, the film has been praised for its editing, cinematography, score, and themes of sexuality and masculinity. Naomie Harris and Mahershala Ali's performances also received widespread acclaim. The film was honored with the Academy Award for Best Picture, Best Supporting Actor for Ali, and Best Adapted Screenplay for Jenkins and McCraney.
3. Disobedience (2017) – Netflix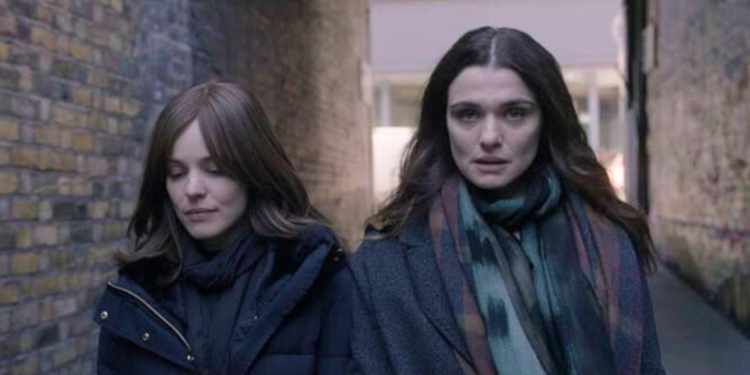 Disobedience is a 2017 romantic drama film directed by Sebastián Lelio. It's based on the 2006 novel of the same name by Naomi Alderman. The movie itself tells the story of a woman who returns to the strict Orthodox Jewish community for her father's funeral. She's been estranged from her father and ostracized by the community for a reason that becomes clearer as the story unfolds. The film received positive reviews, with critics praising the performances of Rachel Weisz, Rachel McAdams, and Alessandro Nivola, among others. The movie was nominated for the British Independent Film Awards, GLAAD Media Awards, and Dorian Awards for Best Picture​.
4. Love, Simon (2018) – Hulu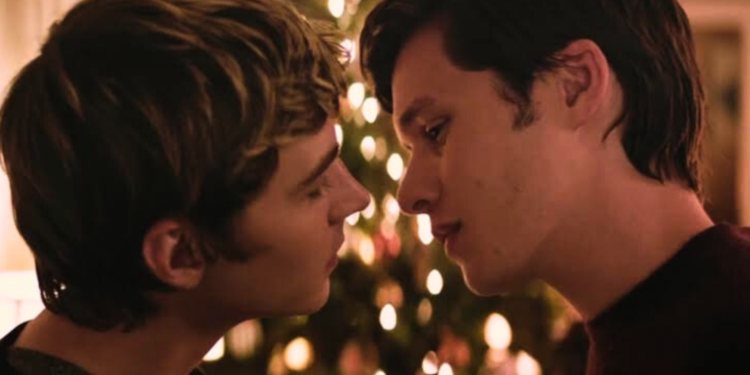 American romantic comedy Love, Simon was directed by Greg Berlanti and based on the novel "Simon vs. the Homo Sapiens Agenda" by Becky Albertalli. It centers on Simon Spier, a closeted gay high school boy who is trying to navigate life. All the while, there's a blackmailer threatening to out him to the entire school. The film was praised for its "big heart, diverse and talented cast, and revolutionary normalcy." It's also described as "tender, sweet, and affecting."
5. Boy Erased (2018) – HBO Max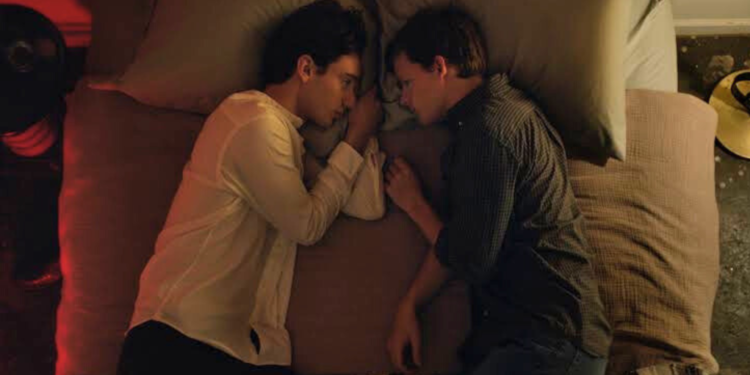 A compelling watch, Boy Erased, is based on Garrard Conley's 2016 memoir of the same name. Boy Erased can be streamed on HBO Max. This 2018 American biographical drama film follows the son of Baptist parents who is forced to take part in a conversion therapy program. It portrays the struggle of LGBTQ+ individuals in a society that doesn't understand or accept them.
The film is recognized for stellar performances by its cast, including Lucas Hedges, Nicole Kidman, Russell Crowe, and Joel Edgerton. It received numerous award nominations, such as two Golden Globe Award nominations for Best Actor (Hedges) and Best Original Song ("Revelation"). It won the GLAAD Media Award for Outstanding Film – Limited Release at the 30th GLAAD Media Awards. The film has resonated well with audiences and critics alike, grossing over $11 million worldwide.
6. Dance of the Forty One (2020) – Netflix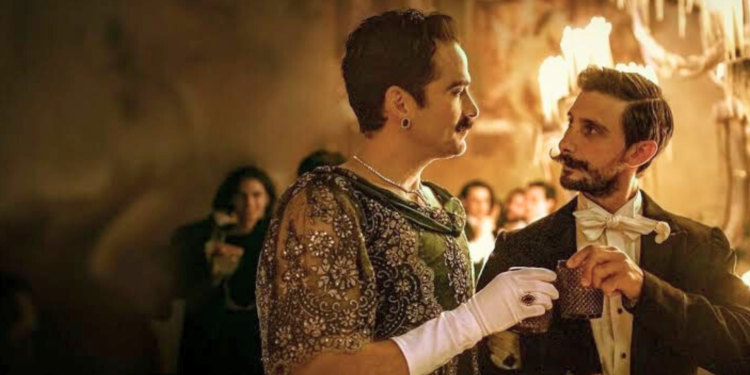 Dance of the Forty One is a 2020 Mexican drama film that portrays the events leading up to a 1901 party of gay men in Mexico. This was a societal scandal in early 20th-century Mexico known as the Dance of the Forty-One. The film tells the story of Ignacio de la Torre y Mier, the gay son-in-law of then-president of Mexico Porfirio Díaz.
It explores the intersection of politics, societal norms, and LGBTQ+ identity in a historical context. The portrayal of this scandal marked a significant event as it was the first time homosexuality was openly discussed in the Mexican media. The film garnered several nominations at the 2021 Ariel Award, including Best Picture and Best Director, and Alfonso Herrera won the award for Best Actor​.
7. Fire Island (2022)- Hulu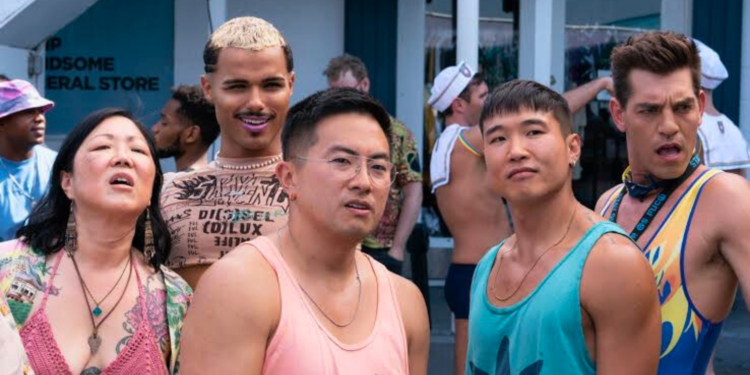 This one is a 2022 American romantic comedy film that offers a unique twist on Jane Austen's 'Pride and Prejudice'. The story follows a group of gay friends who vacation on Fire Island, where classism and romance complicate their getaway. The film explores a variety of themes within the context of the LGBTQ+ community. Fire Island also addresses significant issues like consent and body dysmorphia, thus resonating deeply with its audience.
8. Bros (2022) – Apple TV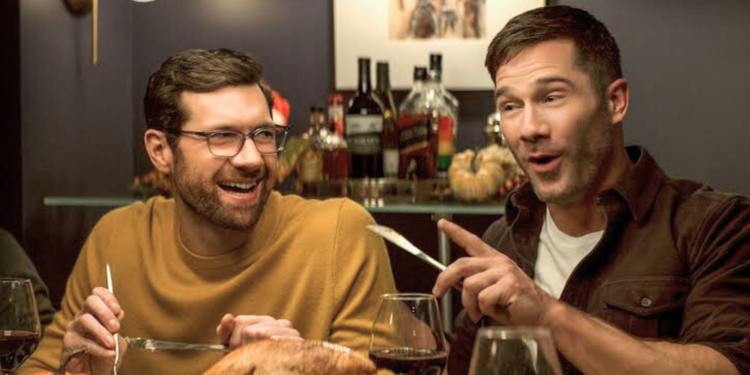 Co-written by and starring Billy Eichner, Bros marks a significant moment in film history. It was the first mainstream Hollywood studio-backed rom-com to feature gay men as the leads. Directed by Nicholas Stoller and produced by Judd Apatow, the film deliberately invokes the spirit of classic studio-backed romantic comedies. It also provides a conscious commentary on the mainstreaming of queerness within Hollywood.
Eichner portrays Bobby Leiber, a passionate advocate for queer history who runs a podcast. However, his life takes a turn when he meets Aaron (Luke Macfarlane) in a club. The meeting propels him into a quintessential romantic comedy. It's filled with dates, arguments, and family introductions, all underpinned by a queer perspective.
The film also makes a significant effort to showcase the diversity of the LGBTQ community. It presents a range of queer characters within Bobby's museum board. The script is laced with Eichner's razor-sharp wit and humor. It equally skewers many aspects of gay dating culture while celebrating queer history and icons.
9. Strange World (2022) – Disney+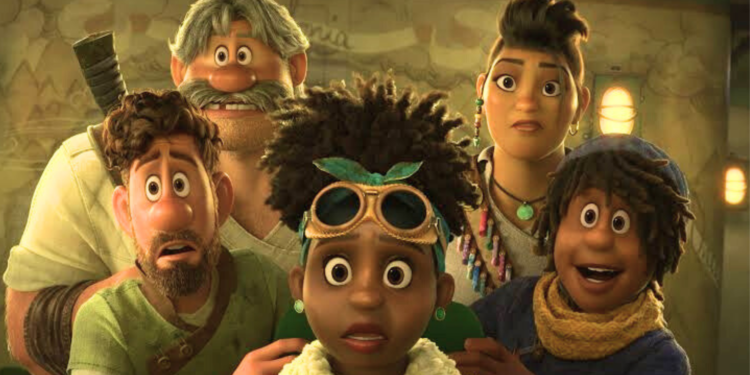 This movie is a 2022 computer-animated science-fiction adventure film from Walt Disney Animation Studios. The film weaves an exciting tale of a legendary family of explorers, the Clades. Together, they embark on a thrilling journey to a subterranean land teeming with surreal lifeforms. The film is noteworthy for introducing Walt Disney Animation Studios' first openly LGBTQ+ lead character.
Strange World tells a gripping story of family dynamics and personal identity. One of the standout characters is Ethan, the son of the Clade family, who harbors feelings for his friend Diazo. As Ethan struggles with his father's expectations of him to follow in their footsteps and become a Pando farmer, he dreams of exploring the Strange World, much to his father's dismay. This internal conflict, along with the family's adventure, forms the heart of the movie's narrative. Additionally, it showcases a relatable journey for many LGBTQ+ individuals grappling with their own identity and societal expectations. Altogether, Strange World has received several award nominations, highlighting its excellence in various aspects of filmmaking.