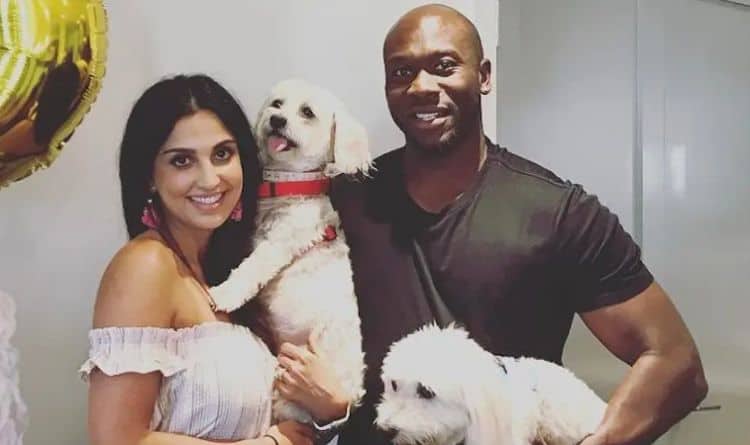 "Southern Charm," is a sleeper hit that the reality world did not see coming, but we often question that one. It's a show that follows the people of Charleston, the socialites, the wealthy, and the locally famous. It's another Bravo hit, and we love it. It's so fun to see such a charming city in the show, and the people who are starring on the show are always entertaining. It gives a whole new meaning to the phrase southern charm. Season 7 is here, and there is a new face in town. Her name is Leva Bonaparte (she sounds regal in her name alone, right?) and people want to know more about her. Let's make that happen.
1. She's Been on the Show For Years
She's not a regular until season 7, but she's been on the show a time or two in the past. She's friendly with many of the people who work on the show. She's made herself available to film more than once, and people will recognize her because of that.
2. She's Persian
Her heritage is Persian. She was born in India, but she did not grow up there. Her family moved often when she was a child, so she's been able to see the world, live in very diverse cultures, and really make things interesting in her own life. She's lived in Canada and Bolivia. She's only been in Charleston for 18 years.
3. Her Husband is Her Partner
In both life and business, they spend a lot of time together. His name is Lamar, and he's from Charleston. They are in the restaurant business, and they are the people behind some of the hottest places in Charleston. You know, the places where the other stars of the show hang out on a regular basis? Yes, those places. Bourbon N' Bubbles and Mesu, and Republic are just a few of theirs.
4. She's A Mom
Leva and Lamar are not just business partners and life partners who decided to get married and run their lives their own way. They are also parents. They have a son, who is around two right now, and he is the cutest little guy you've seen lately.
5. She's Not a Fan of Kathryn
Kathryn has been on the show for many years, and she's a fan favorite. She has her issues, of course, but people love her and what she brings to the television. However, we hear that Leva is going to come out and accuse her of white privilege and try to change the south while she's at it. It should be interesting.
6. She's Outspoken
She's got some big beliefs, and she's not afraid to share those with others. She has her opinions about the world, and the people she knows, and the things she's been up to, and she likes to share those with others. She wants everyone to see things from her point of view, but is she going to be the type who cannot entertain the concept that everyone has a different opinion? We aren't sure yet, but we imagine we will learn this season if that's the case.
7. She's Not the Only New Face
Season 7 is going to be a lot different since many of the original stars of the show decided they were not coming back. That includes the good friend that Leva has in Cameron Eubanks. She decided to leave the show alongside many of the others who have been on so long. It's a big shake-up, and we hope it's a good one.
8. Her Husband is Very Private
If you are looking for family photos and a glimpse into her marriage to Lamar, you're not going to find it without a lot of sleuthing. Her husband is a man who clearly prioritizes his own privacy, and he does not make a big appearance in her social media or anywhere else, for that matter. She does show off a lot of photos of their little boy, but her husband is off-limits.
9. She Grew Up Exceptionally Wealthy
We don't know exactly what her family does for a living, but we know that they have a company that is considered a "Multi-National" company, and it's done really well. She and her family grew up all over the world because of their business, and she's always lived a life of privilege.
10. Success is a Family Business
Leva and her husband own their own businesses, her family runs a business that works all over the world, and her own sister is a doctor. It's clear to us that her family values success and things that make sure their daughters can care for themselves, and that is such a cool thing.