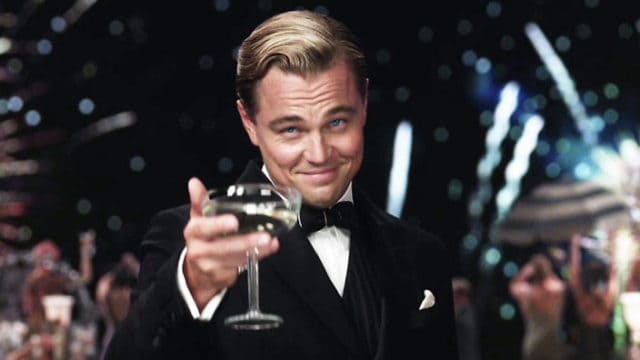 Leonardo DiCaprio has returned to the headlines because of the news that he will be playing Leonardo da Vinci in an upcoming biopic. This is an excellent choice because DiCaprio has more than proven his expertise and experience as an actor with a wide range of roles over the course of his career. Furthermore, it should be noted that DiCaprio's mother named him Leonardo because she felt him kicking in utero when she was looking at one of da Vinci's art-pieces at the Uffizi Gallery in Florence, which makes this casting choice that much more appropriate. Summed up, if DiCaprio can bring the same talents to the role that he has shown on numerous occasions in the past, the upcoming biopic about his namesake promises to be something interesting indeed.
For those who are curious, the upcoming biopic is based on an upcoming book about da Vinci that has been written by Walter Isaacson, who is both President and CEO of an educational and policy studies organization called the Aspen Institute. Said book will not be just biographical in nature but also serve as something of an exhortation for its readers to follow in da Vinci's footsteps by being willing to explore for themselves instead of putting blind trust in what has been told to them. Regardless, considering that the movie studios started moving in on the book before it could even be released, it seems probable that it will be something worth reading as well. Something that should please those who are fascinated by one of the most famous geniuses in human history.
Who Was Leonardo da Vinci?
Leonardo da Vinci was a figure of fascination in his own times. This was such the case that King Francis I of France provided him with the use of an entire manor house as well as a pension of 10,000scudito bring him to France, where he lived out the last remainder of his life. However, it is interesting to note that da Vinci has never not been a figure of fascination since that time, as shown by the countless people who still pay homage to him by visiting the numerous places where his creations can be found.
Primarily, da Vinci is famous for his painting, with the best example being the Mona Lisa that still remains so well-known in modern times. However, his painting cannot be separated from the rest of his interests because of how each fueled the other. For example, da Vinci is often praised for the superb understanding of human anatomy that he showed in his painting, but he could not have gained that knowledge without dissecting human corpses, which he was able to do so at a number of Italian hospitals of the time because of his reputation as a successful painter. Regardless, considering that da Vinci had an interest into everything from the anatomy and botany to engineering, mathematics, and cartography, it is no wonder that he is for most people, the very image of the universally-talented Renaissance Man.
However, it is also interesting to note that da Vinci remains popular because of his personality. For example, he is generally acknowledged to be a kind and generous man with a great deal of personal charm, though not above his fair share of barbed remarks when provoked past a sufficient point. However, he was also an illegitimate child, a gay man, and a vegetarian who would buy birds not for his supper but so that he could free them, which combined to make him something of a misfit for his times. As a result, it is no wonder that da Vinci has remained so popular into modern times, seeing as how he was not just immensely likable but also possessed plenty of facets to his character that make for fascinating exploration even now.