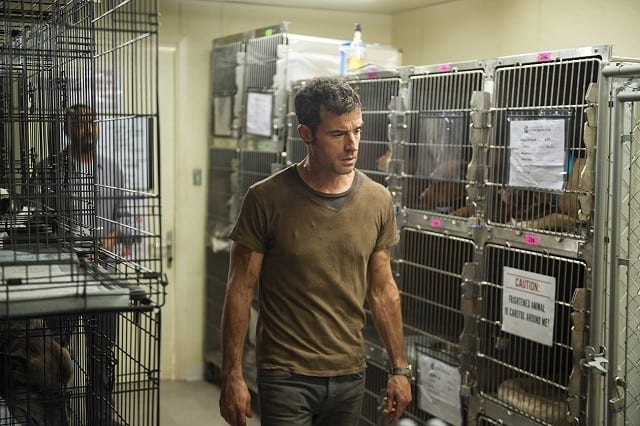 No one on The Leftovers is feeling left behind today. The HBO series is among the 75th Annual Peabody Awards' entertainment winners.
In addition to The Leftovers, which is coming off of its universally beloved second season, other notable works recognized by the Peabody Awards for excellence in electronic media include Netflix's Master of None, Marvel's Jessica Jones, and Beasts of No Nation, Lifetime's UnREAL, ABC's black-ish, USA Network's Mr. Robot, Amazon's Transparent, PBS' Wolf Hall and SundanceTV's Deutschland 83. What's most interesting about these selections is how many of the series are first-year shows; out of the nine television programs honored, five of them are freshman series.
The Peabody Awards are based at the University of Georgia's Grady College of Journalism and Mass Communication, and they recognize excellence in radio, television, and blogging. To quote the organization, these awards "exist to recognize when storytelling is done well in electronic media; when stories there matter." It's an incredibly high honor to receive one.
Which one of the series that received Peabody Awards were you most happy to see get recognized, and are you hoping that these awards lead to more recognition for these shows in the future? Comment below and let us know.
[Photo via HBO]