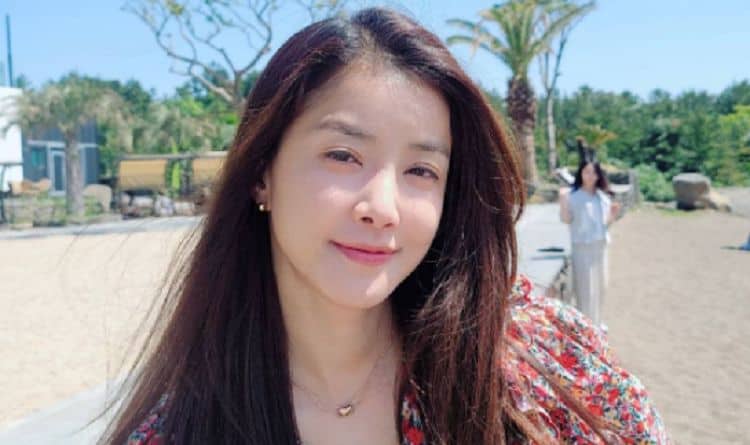 Born Lee Eun-rae, Lee has been known as Lee Si-Young throughout her career. The multitalented actress has been taken the Korean entertainment industry by storm since she made her debut on-screen appearance in 2008. Over the years, she has racked up nearly two dozen acting credits, and she's nowhere near finished yet. Most people will recognize her best from her role in the Netflix series Sweet Home. Her character, Seo Yi-Kyung, is a retired firefighter who is ready to do whatever it takes to keep herself and others safe from the monsters in her apartment building. The role has given Lee the chance to be seen as more than just a pretty face, and fans have really fallen in love with her. Here are 10 things you didn't know about Lee Si-Young.
1. She Used To Be A Boxer
Lee has always been the kind of person who isn't afraid to try new things. That fearlessness led her to a very interesting place: the boxing ring. Lee initially got into boxing in 2010 when she was preparing for a role, and she decided that she wanted to continue training. She eventually went on to compete in amateur boxing matches and she even planned on trying out for the South Korean Olympic team. Unfortunately, due to injuries, she ended up retiring in 2015.
2. She's Very Popular On TikTok
Over the last few years, the social media platform TikTok has really taken off, and Lee is one of the many people who's been able to ride the wave. She has become very popular on TikTok and she currently has nearly 12 million followers. What's even more impressive is the fact that her content has gotten over 204 million likes.
3. She Loves To Travel
Lee's love for trying new things doesn't just extend to hobbies, she also loves to visit new places and be surrounded by different cultures. She has been fortunate to have gotten lots of opportunities to travel over the years, and her travels have taken her to different parts of the world.
4. She Studied Fashion
Lots of professional actors have confessed that acting is the only thing they could ever see themselves doing, but that's not the case for Lee. She has always had lots of different interests, and one of them is fashion. She attended Dongduk Women's University where she earned a degree in fashion design.
5. She's An Avid Hiker
Remember when I said that Lee is fearless? I wasn't joking. Hiking is one of her favorite activities and she has no qualms about heights. She loves getting the chance to explore new trails and mountains and hiking has become a great way for her to stay active and release stress and tension.
6. She Had To Do Some Intense Workouts For Her Role In Sweet Home
Preparing for an acting role can be a very intense process and this is something Lee went through when getting ready for Sweet Home. In order to get into character, she had to get her muscles shredded. She told All K Pop, "No one told me how much body fat to lose, but my trainer said I have to have about 8 to 9% body fat for my muscles to show, so I started working out with that goal. I had to bulk up, and I ate a lot to the point I couldn't eat anymore. Then I adjusted my diet for the filming."
7. She's A Mom
There may have been a time where Lee's career was the most important thing in her life, but things are different now that she is a mother. Lee and her husband, Cho Seong-hyun, welcomed their first and only child together in 2018. Nothing is more important to her than her son, and she loves spending as much time with him as she can.
8. She Has A Successful YouTube Channel
TV shows and movies aren't the only places where you can catch a glimpse of Lee on your screen. She also has a YouTube channel and she's built up a pretty large following (71,200 subscribers). All of her content is based on her hikes and other adventures she goes on.
9. She's A Singer
Lee is truly a woman of many talents, and she loves sharing all of them with the world. Lee has a great singing voice and she has contributed to a few soundtracks over the years. She hasn't released any music of her own just yet, and it's unclear whether she has any plans to.
10. She's Passionate About Helping Others
Giving back to others is something that is very important to Lee. She has been very intentional about using her platform to do just that. She donated money to help single mothers who are suffering during the COVID-19 pandemic. Lee has also donated to help victims of child abuse.