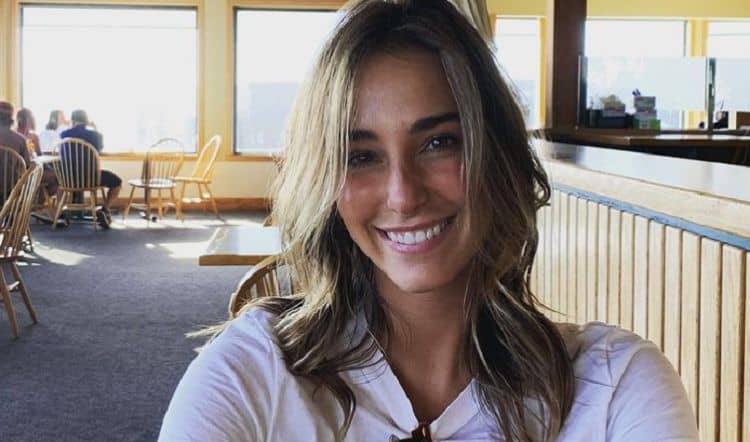 Lauren (sometimes spelled Lorynn) Swickard has been in the industry for just a decade, and she has gotten a lot of things done during that time. The multi-talented actress has been a part of several successful projects and the last few years have been especially big for her. In addition to seeing things go well in her career, Lauren has also gotten to a great place in her personal life. In 2019, she married fellow actor Josh Swickard and the two have recently announced that they're expecting their first child. With lots of great things on the horizon for her, Lauren has a lot to look forward to. Keep reading for 10 things you didn't know about Lauren Swickard.
1. She Is From Cincinnati
Like her husband, Lauren was born and raised in the midwest. She is originally from Cincinnati which is where she originally began her journey in the arts. Lauren also attended Ohio University where she studied journalism. It's unclear whether or not she earned her degree.
2. Hamilton Is Her Favorite Musical
Every actor — even those who don't work in theater — have at least one musical they can't get enough of. For Lauren, that musical is Hamilton. Like lots of other people, she was very excited when it was added to Disney+ and she and Josh have spent countless hours singing the songs.
3. She Was A Ballet Dancer
Before Lauren embarked on a career as an actress, she had already established herself as a dancer. Lauren told Pop-Culturalist, "I used to dance professionally in New York City with the School of American Ballet when I was younger, and I'm still a ballerina at heart." Unfortunately, however, an injury brought her dancing career to an abrupt end.
4. She Is A Writer And Producer
Lauren has spent a lot of time focusing on acting, but lately she's really come into her own behind the camera. She wrote and produced the 2020 Netflix movie A California Christmas which she and her husband both starred in. She will also be writing and producing the upcoming sequel. On top of that, she created a wrote a series called Casa Grande.
5. She Is A Frequent Traveler
Traveling is one of the best experiences a person can have. There's something about getting to visit new places and experience different cultures that is simply priceless. Fortunately for Lauren, traveling is something she's gotten do to a lot of. She's visited places near and far including France and Spain.
6. She Already Knows Who She Would Want To Play Her In A Movie
If someone were to make a movie about your life, have you ever thought about who you would want to play you? Lauren has. While talking to Pop-Culturalist she said, "Lily Collins would be perfect. I love her. She's quirky, classy, and stylish. I would love her to play my character in the story of my life"
7. She Has Nearly 50 Acting Credits
To say that Lauren has covered a lot of ground in only a decade wouldn't even be enough to describe how much she's done. So far, she racked up 49 on screen credits and there's no doubt that there are plenty more on the way. Some of the projects she's been in include Dear White People and The Pact.
8. She Met Her Husband On A Movie Set
You know what they say, love always finds you when you lease expect it, and that's exactly what happened to Josh and Lauren. The two met while working together on the set of the movie Roped. It didn't take long for them to hit it off and take their relationship to the next level.
9. She Still Takes Acting Classes
Now that Lauren has reached a certain level in her career, many people have probably assumed that she's on auto pilot. That isn't true at all, though. She is always looking for ways to improve her skill set and grow as an actor. She loves taking acting classes in her free time and she's always up for a challenge.
10. She Has Some Special Advice For Up And Coming Actors
Lauren is thankful that she has been given the opportunity to share her talents with the world, and she wants to help others be able to do the same. When asked if she had any advice for creatives, she told 15 Minutes With, "Whatever it is, just start doing it. Start producing your own projects, you'll learn what to do along the way. It doesn't matter what the finished product looks like, you just need the experience."