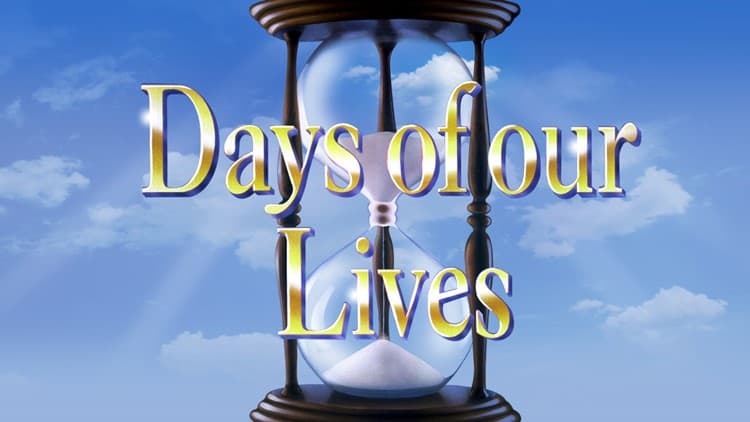 Days of Our Lives fans are off celebrating the long weekend with their loved ones. Maybe you are traveling to visit with friends and family you've not seen in a while. Perhaps you have kids at home who have not been home in months. Maybe you're out shopping and getting good deals on things with your friends and family (Spend $100 on Christmas items at Target today and get $50 off your purchase, just saying). Maybe you're bundled up at home in your favorite team gear watching your favorite teams play during rivalry week in the NCAA. Maybe you're ignoring everyone and everything and curled up with a good book and not talking to anyone while you enjoy the cold and the newfound holiday spirit. Whatever you are doing, we love it and we support it.
But did you know that there is something new and exciting going on in the Days world? Perhaps you're sad that the show is off the air until Monday and you are left sitting here with nothing but sadness and boredom, but you have a new digital series to watch with some of your favorite Days characters. This Salem spinoff comes just a few weeks after fans got to see their favorite characters living it up behind the scenes in Paris, and we could not be more excited about this one. It's called "Last Blast Reunion" and it's on the NBC Digital App effective November 29. That's right — you're a day late.
The new series features several of your favorites, and they are bringing you eight weeks of drama on the show. It's going to follow the lives of Belle and Shawn. It's going to follow Chloe, Jason, and even Jan. Don't forget Susan, too. They will show up with their lives in a mess, and we will even get to see the beloved Philip Kiriakis on the first episode. The shows are each about seven to 10 minutes long, and each on will show up one at a time on the app. One week at a time, and one show at a time for a grand total of eight weeks. The show is very much like the one you see every single day on television as it is produced and written by the same people who handle your everyday shows. We will also see the terrible Mimi Lockhart, and we will also get to see a bit of Kevin Lambert show up. We have no idea what the show will be about, how it will all go down, and what it will entail.
All we know is that it will follow these lives for eight weeks, which means we get to see a bit of their lives outside of Salem. None of them are there right now, as it stands. This means we will get to see a glimpse into what they are doing now that they are no longer a part of the Salem community. We have no word if any of the above will make a return to the area, but if they do — we will all know what they were up to while they were there. It should be good stuff. It should be excellent stuff. It should be the kind of stuff that works well for everyone, and we cannot wait to see more.
You can go ahead and catch the first episode right now. The second will not be out until next week, but you can watch them anytime you'd like within the app. They are on the DOOL app first, and they show up on the other apps about a week late. They drop every single Thursday, so you have plenty of time to sit back, check them out, and make things seem like they are a lot better. This is one to watch, and we cannot help but sit here and engage with you in some conversation about things as they happen. Here's to the many things that you cannot focus on, and here's to the many things you can while you have a small break from your regularly scheduled programming. We hope you are having a wonderful holiday weekend. Everything you love is back on Monday.