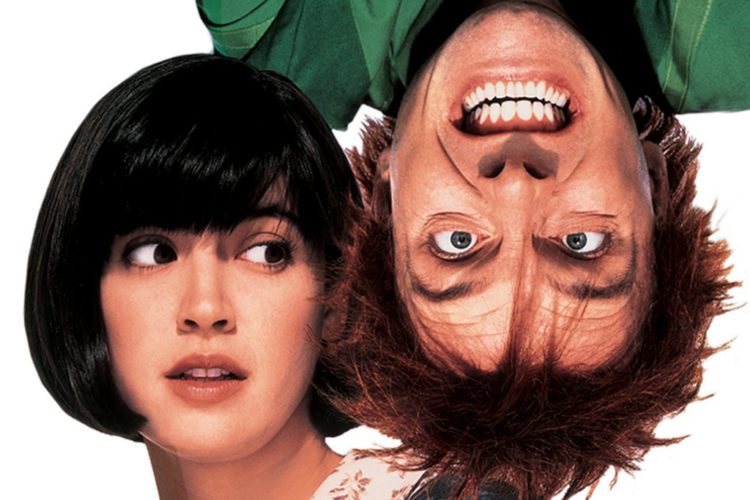 If you have to ask who Drop Dead Fred is then you must have lived a charmed life as a child, or you weren't into movies about imaginary friends. Of course it could have been that the movie kind of got buried after a while since it did manage to bring up a whole list of issues that some kids had to deal with, and had some truly gross humor to. But the film did manage to have an impact on Hollywood all the same as within the movie industry it's been seen more often in the past couple of decades that issues such as divorce, demanding parents, and relationship issues have been allowed to show up in full force in kid movies.
If you really look at it, the major issues that the movie dealt with are what we see today in many upon many movies.
Divorce
The movie industry is all about drama no matter what genre is popular at the moment. Some dramatic moment will always creep into the film somehow and manage to create a shift in the movie that yanks it out of the zone for a moment or two. Divorce is a huge issue throughout the world and in the movie industry it's still something you don't see quite as often since it happens to be a devastating bit of drama for any family. Typically if divorce is brought up in a movie you'll see the aftermath of it or the beginning stages, but the overall damage that's done during and right after it will be somehow omitted. In this film however you get to see the massive amount of damage that is done to Lizzie's family and to her marriage. She is a wreck from the word go when the movie starts and a lot of it has to do with her father leaving and her husband deciding that he wants a divorce. You would think that would be enough to make anyone blow their stack, but Lizzie is unfortunately not the type of person to do so and there's a big reason why.
Demanding Parents
Lizzie's mother Polly is, for lack of a better word, a monster. She henpecks Lizzie every chance she gets and is domineering in how she tries to run her daughter's life. Even living apart from Lizzie, Polly is still very much a commanding force in her life and admonishes her for losing her husband. In fact, Polly blames Lizzie for her husband leaving in the first place, and throughout the movie has been seen as little more than a demanding and abusive mother, verbally and emotionally, that never seems to think anything Lizzie does is good enough. This points to some serious issues that Polly has in her past but also points to the fact that she feels the need to reflect everything onto her daughter, which eventually turns Lizzie into a very timid individual that is almost afraid to speak back to anyone. There are plenty of movies in which the parent turns into the monster in one form or another, but this one was a rather special case as it turned Polly into one of the core reasons why Lizzie never spoke up for herself and why she felt so trapped in her own life.
Relationship Issues
To be honest this movie didn't set any new bars with the material it showed but it did manage to continue the tradition of showing how such drama in the life of a child can create a very neurotic and insecure adult. Lizzie had no one in her life that cared about her except Fred when her father left, and when her mother took Fred away that kind of killed any method of resistance or resilience she might have had against her mother's tirades. Unfortunately didn't stop there because without her need or ability to resist she became easier to walk on and for others to take advantage of later on in life. This is a very common issue that occurs in many movies, an individual is so beaten down throughout the years that they forget how to fight back and take control of their lives. By the time they realize how badly needed this is they have almost nothing left. Thankfully, Lizzie still had Fred, as he wouldn't just give up on her.
It's not too surprising that this movie got left behind when the industry kept moving forward. It is kind of creepy in some spots and does kind of cross the line just a bit, such as when Fred looks up women's skirts. But overall it does show the importance of having a healthy relationship with the people around you, parents especially since they're the first people that can lay that foundation of trust and self-reliance. If you have to rely on your imaginary friend for that things could get a little messy.