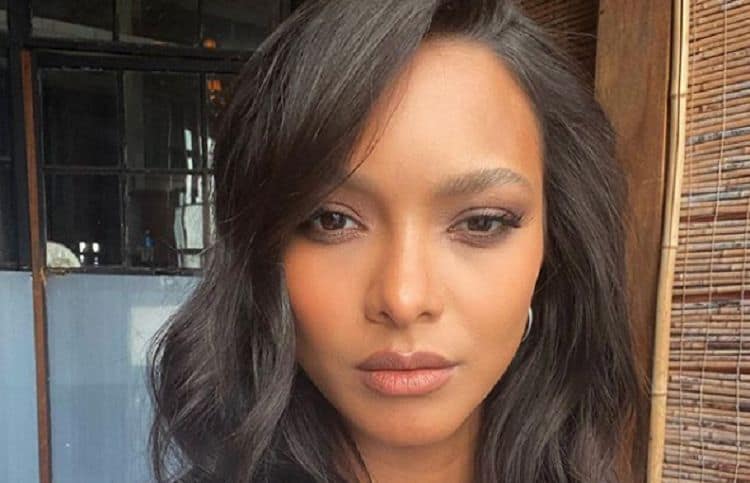 Born in Teresina in Brazil on October 5, 1990, Lais Ribeiro is a supermodel. She is best known for being chosen as a Victoria's Secret Angel, which is a great honor for models. She has modeled for some of the biggest brands in the world, including Chanel, Louis Vuitton, Shiatzy Chen, Versace, Dolce & Gabbana, Gucci, and Marc Jacobs. She has also appeared in the American, Italian, German, and Brazilian versions of Vogue. Although she is well-known in fashion circles, there are lots of things that people do not know about her. Here are 10 interesting facts about Lais Ribeiro that you probably did not know.
1. She Wanted to Become a Nurse
Ribeiro's first choice of career was not modeling, as she wanted to become a nurse. She wanted to help sick people, and she had even begun the training to qualify as a nurse. However, a friend advised her that she had the potential to become a successful model. She took her friend's advice by quitting her nurse training and signing up to become a model.
2. She Was a Mom Before She Was a Model
Many women worry about the effects of pregnancy and birth on their body. They think that their body will not look as good anymore after they have become a mom. That was not the case for Lais Ribeiro as she was already a mom when she began her modeling career, and becoming a parent had clearly not affected her natural beauty and amazing physique. Her son Alexandre was born in 2004.
3. She Has Dated Two High-Profile Sportsmen
Lais Ribeiro has dated two very high-profile sportsmen. First, she began dating Jared Homan in 2014. Homan is a basketball player who most recently played for Maccabi Ashdod of the Israeli Premier League. She then began dating NBA player Joakim Noah in September 2018. The couple has since become engaged.
4. Sleep is Part of Her Beauty Regime
According to Frivolette, An important element of Lais Ribeiro's beauty regime is getting enough sleep. She has said that she really likes to sleep and has a nap whenever she is not working. She also drinks a lot of coconut water and uses moisturizing beauty masks. When she is not working, she wears only cream and no decorative cosmetics to keep her skin clean and healthy.
5. She Loves to Exercise
If she can, Lais Ribeiro goes to the gym every day because she loves to exercise. Her favorite activities that she enjoys at the gym include yoga, boxing, and aerobics. Regular exercise is a key element of her looking so good. She has shown off her workout skills in a Victoria's Secret commercial along with star coach Sadie Kuzban.
6. She Struggled to Speak English When She Moved to New York
At the very beginning of her career, Lais Ribeiro entered a competition and won. This led to her moving from Brazil to New York to pursue her acting career. However, when she first arrived in the United States, she did not speak English says The Fact Ninja. Learning the language is something that Lais Ribeiro has found difficult, but it was a necessity for her to settle into her new environment and to have an enjoyable life in New York City.
7. She Missed Her Victoria's Secret Debut
When she became a model, Ribeiro had never heard of Victoria's Secret. When she found out what a huge company this was and what an honor it is to become one of their models, she was delighted to be selected. She began rehearsals for her debut, which was scheduled for 2012. Unfortunately, she sprained her ankle during the rehearsals, so she was replaced by Behati Prinsloo. Although she thought her time as a Victoria's Secret model was over before it had begun. However, she was given a second chance and opened the Birds of Paradise segment in 2013. She was then promoted to a Victoria's Secret Angel in 2015. This was the highlight of her early career and she was delighted to share the news and pictures of herself wearing the angel wings on social media.
8. She Has a Tattoo
Many people do not realize that Lais Ribeiro has a tattoo because it is not obvious, even when she is modeling in skimpy underwear. Her tattoo is located on the back of her neck just below her hairline. It is her son's name, Alexandre. Although it is usually covered up by her long brunette hair when she is at work, she has shown photographs of her tattoo on her social media accounts.
9. Brazil Remains Her Favorite Place
Despite living in New York City and having the opportunity to travel to amazing destinations around the globe for her work, Lais Ribeiro says that her home country is still her favorite place. She loves everything about Brazil, and she returns regularly to spend time with her friends and family. Ribeiro is extremely proud to call herself Brazilian. She has said that she loves the energy of the Brazilian people and she believes that Brazil has the best food in the world.
10. She Has a Huge Social Media Following
Since becoming a model, Lais Ribeiro has amassed a huge following on social media. On her Twitter account, Ribeiro has 104 thousand followers. She posts a combination of work-related and personal photographs and videos, along with tweets regarding topics about which she is passionate. Her Instagram account has 2.1 million followers. Her profile page features a silhouette photograph of herself against a sunset backdrop, along with information about her management. Most of the photographs she posts on this account are pictures of her strutting down the catwalk. However, she also posts photographs of herself with friends and other models at various events she attends.