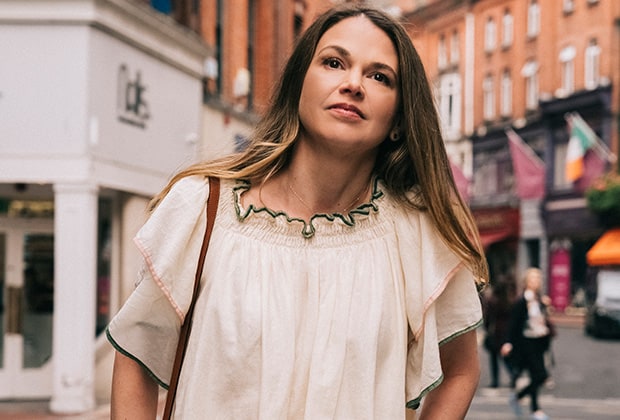 It has been confirmed that season five of Younger will premiere on Tuesday June 5. The series tells the story of Liza, a newly single mom who pretends to be younger than she is in order to land her dream job. When she gets the job she is forced to keep up the pretence. Fans have always known that season five would be coming but they have had to wait a while to get the release date confirmed. With the new season not that far away it is time to look at what we now so far about the fifth season of this popular show.
Casting And Direction
One of the episode that is due to air in July will be directed by Miriam Shor who plays Diana Trout in the show. This will be her directorial debut and it is sure to be an episode that fans are looking forward to watching. Shor has extensive experience as an actress and has appeared on stage and in films as well as on TV but until now she has not been involved on the other side of the camera. Charles Michael Davis will reprise his role of Zane Anders and he has now become a series regular. This should not come as too much of a surprise to fans as the character of Zane was given a permanent job at Empirical at the end of the fourth season. The character has generally been well received by fans as he is quite likeable but there is the potential there for him to shake things up a bit. The rest of the cast from season four have been confirmed as returning for the new season and so there are no shock exits that fans have to worry about.
Plot
Season four ended with Josh going ahead with his wedding to Claire, despire declaring his love for Liza the night before. A lot of the focus of the next season will be the consequences of the wedding going ahead and the fact that both Josh and Claire coerced Liza into being a witness by threatening to tell her secret if she did not agree. With Josh now married to someone else it is also the perfect time to explore the potential relationship that could develop between Liza and Charles. He was forced into announcing that he would be reconciling with his ex wife but it remains to be seen whether this is something that will actually come to pass. The relationship is further complicated by the fact that Charles is Liza's boss and he has no idea that she has been lying about her age to him and everyone else all this time.
Will There Be A Season Six?
There stands a good chance that the series will be renewed for a sixth season as long as the viewing figures remain consistent. The creator of the series, Danny Star has indicated that he believes that the series still has a lot of running time left in it. He has said that he will carry on with the show for as long as people want it.
Tell us what's wrong with this post? How could we improve it? :)
Let us improve this post!