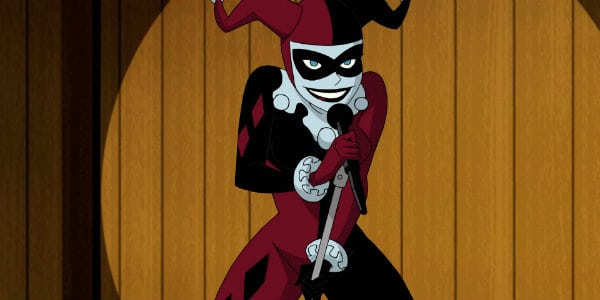 For the last several years Harley Quinn has been coming out in a big way and as of now we know at least a few things about the TV show in which she's going to be the star. A lot of people, fans especially, have been clamoring for this kind of thing for a while now and despite not knowing just who will be playing the lead role of the psychiatrist turned psychopath the expectation is that it will be something great to see once it finally debuts. The idea of Harley getting her own show is kind of daunting since she came in as a sidekick, but she's gained enough popularity throughout the years that she should be recognized by now as a force to be reckoned with.
Here are a few other things we know at this point.
5. It will feature other villains.
It seems only fitting that Harley would have to share her show with other villains since she's been a guest on other shows. So long as the main focus is on her however it seems like something that's actually needed. So far she hasn't really held down anything on her own so it's only natural that she would need someone else to fill in a part of the story that she can't cover by herself.
4. Poison Ivy is going to be Harley's roommate. 
Poison Ivy and Harley Quinn have been a couple in the past and they've been close at other times. It's definitely part of the new age of superheroes and villains in which we're getting to see same-sex relationships start to come out and be a part of the normal mainstream. So far it's been very accepted and has become a part of the DC universe. In this series however the platonic relationship seems to be what they'll be going for.
3. Clayface will be making an appearance.
For a villain with such potential you would think that Clayface would have more prominent roles within the DC Universe. But he's been relegated to bit parts and short stories mostly it seems throughout his time as a Batman villain. It really feels like he should be able to do so much more but the writers must not like him or see any potential since really all he can do is be a villainous henchman or sidekick.
2. Sy Borgman will be her landlord.
A man in his 90's doesn't seem like much of what you would think of as super villain material but apparently there's more to him than most people realize. In this series he's going the Harley and Ivy's landlord and also be the guy that asks to go on their criminal capers with them. That might prove for interesting viewing considering that Harley and Ivy are pretty capable on their own.
1. The Joker of course will be there. 
It'd be like having peanut butter without the jelly. It might work but it feels incomplete. With Harley there you know that the Joker would have to be somewhere close by. The two are inseparable after all.
This could be a fun series to watch.