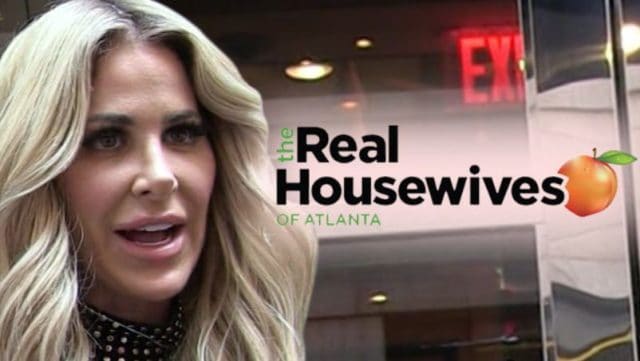 One of the most polarizing figures of the cast of Real Housewives of Atlanta has officially signed on for season 10. There was some doubt in the air about Kim Zolciak but TMZ confirmed it earlier this morning.
RHOA' production sources tell us Kim will shoot for season 10, although we're told it'll be a limited role. The show wanted her back as a full-time cast member, but obligations to her other show, "Don't Be Tardy," only allowed her to sign for a part-time gig.
The other big name on Real Housewives of Altanta is NeNe Leaks. She still hasn't signed on for season 10 and rumor has it that if she does sign on she'll be demanding more money than Zolciak. Considering that Kim isn't going to be a full time member, assuming that Leaks signs on as a full cast member, she would more than likely out earn Kim Zolciak. However, I have a feeling that Leaks is going to have her staff analyze the numbers a little more to make sure she's making more than Zolciak on more than just a figurative basis meaning some kind of "per hour" analysis will be in order.
Without Zolciak and Leaks RHOA would not be the same and these two ladies know that. It gives them some leverage. However, there's always another lady out there who could easily stir the pot. We'll keep you posted.