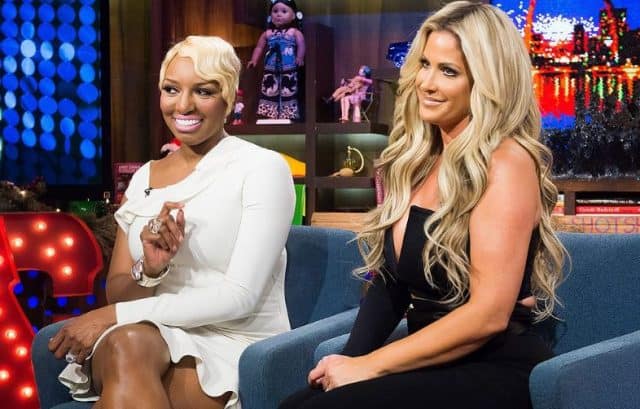 Kim Zolciak really can't stay out of the news this week and today it's all been highlighted by her cast mates not wanting her back. And it's not just Zolciak either. The Real Housewives of Atlanta wouldn't be too keen on NeNe Leakes returning to the show either. According to TMZ:
Sources close to 'Real Housewives of Atlanta' tell us the women are saying there's no need to bring back NeNe and Kim because all they bring is over-the-top drama just to get camera time. As one source put it, there's "no substance." We're told there's also a financial concern that Kim and NeNe's bloated salaries might chew up the budget, resulting in lower raises for the current cast. Our sources say certain housewives called production Thursday to complain about the infamous frenemies returning.
The funny thing about all this is that there's just no way this isn't happening. My gut is telling me that all this talk is 100% made up and that the show is essentially preparing its audience for this inevitable comeback. I don't buy any of this. More ratings means more money. No TV studio is turning this down. Even if it's not made up, it's a win win because the drama is already there. Get ready for Kim Zolciak and NeNe to make their returns. This thing is happening.
P.S. one cast member, Sheree Whitfield, would welcome them back with open arms