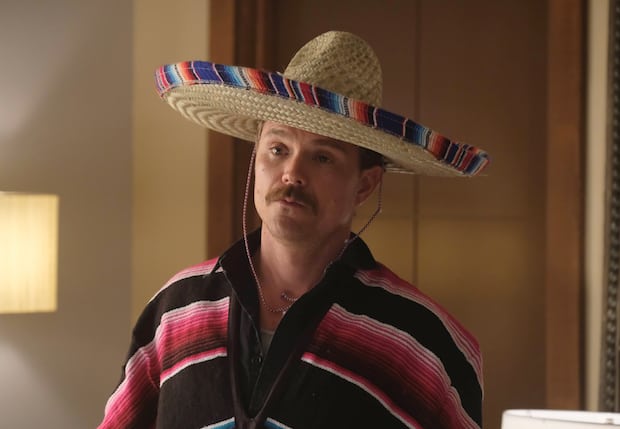 There was definitely a mix of feelings when it was announced that Lethal Weapon was coming to the small screen last year. The TV series has only been around for one season and there are already talks of it ending. Whenever that happens, which might be sooner than expected, creator Matt Miller has an idea of how the show will end, and it's not looking good for one of its main and most recognizable character names.
Martin Riggs, as portrayed by Clayne Crawford, is the infamous half of the lethal duo. In the TV adaptation, we know that Riggs has a dark background, and despite all the comedic elements of the show, we also know that there's an underlying darkness beneath it all. There have been no explicit detail into Riggs' life in the first season, and we're just beginning to see stories from his past this second season. We know that his wife and unborn baby are dead from a car crash, something that will immediately drive any person into insanity. Riggs fell into despair as expected and ends up moving to California, where most of the series is set. However, we're finding out that there's more darkness to Riggs' past than we know, including some history with his father.
Riggs' character is one of the strongest male leads on TV currently, yet he almost seems doomed from the beginning; it seems as if it's difficult for him to find something to live for and ends up putting himself in situations that prove that point. Creator Miller claims that it's completely Sisyphean, and his demons are to blame. Riggs will continue to try to push the boulder up, but it will just end up rolling back down on him. Even with regular sessions with his psychologist, which is how we'll mostly witness the stories of his troubled past, Riggs will always have that difficulty to cope. We can't blame the guy; he's got it pretty rough. And we're hearing that he was broken inside way before the terrible loss of his own family. We might get clues or answers as we delve into his childhood this season, but after that, there might not be many more stories left to tell.
While the decision to kill off Riggs' character is not set on stone just yet, we get why Miller might want to end it this way. Characters that are portrayed this way usually only find release in death, typically death that has meaning or is self-sacrificing. We can't imagine Riggs overcoming his emotions to turn into someone who is burden-free. He is his troubled past, and everything he carries with him has turned him into the cop that he is now. Nothing can separate his past from him, and we're not entirely sure that he wants to. The only way it can end is for him is to die with his burdens, and we're sure that Riggs won't die in vain. The true question is, can there still be Lethal Weapon without Riggs? We'll find out eventually.