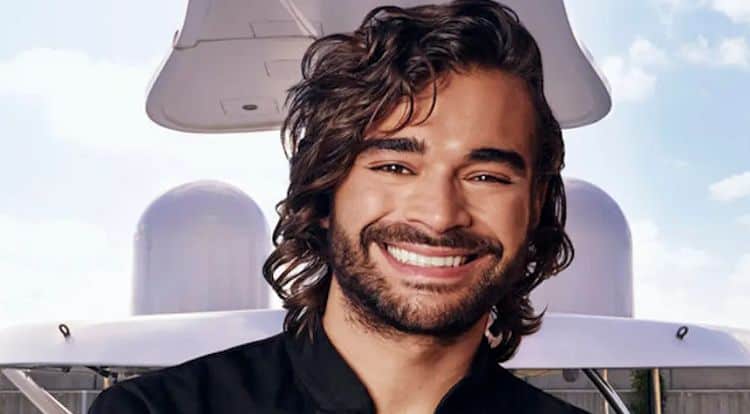 Ever since its debut in 2016, Below Deck Mediterranean has been a delightful sister series to the original Below Deck. As the title implies, Below Deck Mediterranean revolves around yacht cruises in the mesmerizing Mediterranean Sea. However, it's not the breathtaking destinations that keep viewers hooked, but the drama. This season, the introduction of new cast member KiKo Lorran might just bring a refreshing change of pace. As the latest chef on board, KiKo is already garnering attention, and fans believe he could add a unique element to the show. So, let's explore 10 things you didn't know about KiKo Lorran.
1. He's a Published Cookbook Author
KiKo's passion for cooking ignited at the tender age of 8, inspired by watching his mother in the kitchen. He eventually became a professionally trained chef and, in 2018, authored a cookbook titled The Surfer's Cookbook. Unfortunately, it seems the book is no longer available for purchase.
2. He's a Polyglot
KiKo's culinary prowess isn't his only impressive skill. He's also fluent in three languages: English, Portuguese, and Spanish. This linguistic versatility is undoubtedly a valuable asset, particularly in a job that involves interacting with people from diverse backgrounds.
3. He Hails from Brazil
One of the best aspects of Below Deck Med is the diverse crew it assembles. While we don't know much about KiKo's background yet, we do know he was born and raised in Brazil.
4. He's in a Relationship
KiKo's good looks have undoubtedly caught the attention of many fans, even before the season's first episode aired. However, those planning to slide into his DMs should know he's off the market. KiKo is happily committed to Nicole Skwara, who, according to her Instagram bio, currently resides in Hawaii.
5. He's an Avid Surfer
Besides cooking, KiKo is quite the adventurer. One of his favorite pastimes is surfing, and he's rather skilled at it. Over the years, KiKo has caught some impressive waves and had the chance to surf in various locations worldwide.
6. He's a World Traveler
Being cast on Below Deck Med is a dream come true for KiKo in more ways than one. Not only does he get to showcase his culinary talents, but he also gets to travel. Even outside the show, KiKo is an active globetrotter, having visited cities and countries such as Italy, Algeria, France, and Indonesia.
7. KiKo Isn't His First Name
Throughout the season, most people will likely know him as KiKo. However, his full first name is actually Hindrigo. The name seems quite unique, with no clear meaning or origin. There's also no information on the origin of the nickname KiKo, but it's undeniably a cool one.
8. He Doesn't Have a Large Social Media Following (Yet)
Although KiKo appears to be fairly active on social media, he doesn't have a massive following. His Instagram account currently has fewer than 2,500 followers. However, I have a strong feeling that won't be the case by the end of the season. Once viewers get a taste of KiKo in action, his numbers will undoubtedly soar.
9. He's a Talented Photographer
It seems KiKo is one of those people who can do it all. In addition to his other talents, he's also skilled in photography. His Instagram is filled with beautifully captured shots of his culinary creations and stunning images from his travels.
10. He Has Two Instagram Accounts
Why have one Instagram account when you can have two? KiKo maintains an account for his personal life and another for his brand, The Surfing Chef. At the moment, both pages feature similar content, but it'll be interesting to see if that changes as his social media presence continues to expand.
Tell us what's wrong with this post? How could we improve it? :)
Let us improve this post!