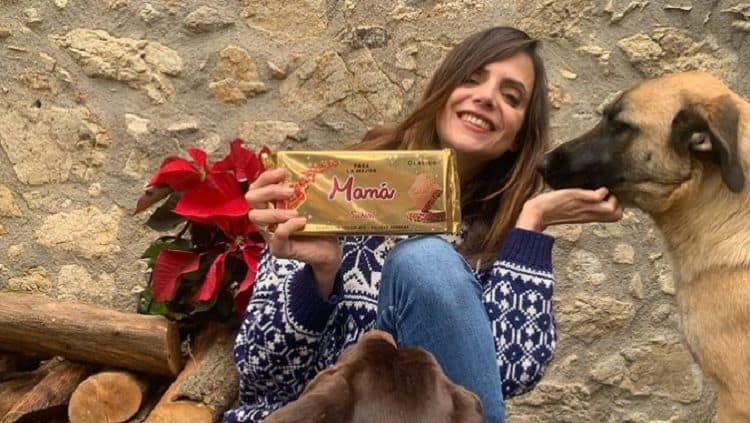 In the world of Spanish cinema, Macarena Gomez is a name that rings many bells. The talented actress has been in the industry for the last 20 years and she's covered a tremendous amount of ground during that time. Although she is best-known for playing in horror/fantasy films, Macarena is the kind of actress who can literally do it all. No matter what kind of character she's tasked with playing, Macarena always finds a way to rise to the occasion and fans and critics lover her for it. Macarena is working around the clock and she has a few projects in the works that her fans are sure to enjoy. Keep reading for 10 things you didn't know about Macarena Gomez.
1. She Always Wanted To Be An Actress
There aren't many people out there who can honestly say they're living the life they dreamed of as a child, but Macarena is one of the lucky few who can. She's always loved acting and she knew from an early age that she wanted to become a professional actress. While the chances of making it in the entertainment industry are slim, Macarena managed to get her big break.
2. She Started Dancing At A Young Age
Before all of Macarena's attention was focused on acting, she was interest in dance. She started taking dance lessons when she was around 4-years-old and she eventually realized that acting was where her true passion was. She told Teller Report, "To dance I started to climb from a very young age to a stage, and I loved it. I also liked to interpret the music, the great classics that the teacher gave us. Not only did I dance to them, but I was very excited about music and played it, I lived it a lot. "
3. Gone With The Wind Is Her Favorite Movie
Gone with the Wind is widely regarded as one of the most influential movies all time, and Macarena Gomez would agree. She considers the movie to be her favorite film and told The Actors Awards, "Scarlet O'Hara is the most powerful female character of all times."
4. She Received Formal Acting Training
After Macarena decided that acting was what she wanted to do, she knew that she needed to take it seriously in order to be successful. She spend three years at Rose Bruford College of Speech and Drama in London. After finishing her studies she moved to Madrid.
5. She Loves To Read
There are some people who can't even imagine having the patience it takes to sit down and read a book, but Macarena isn't one of those people. She enjoys reading and it's one of her favorite ways to spend her time. After all, curling up with a good book is one of the best ways to relax after a long and stressful day.
6. She Has Over 100 Acting Credits
To say that Macarena is always working would be a serious understatement. Over the course of a little more than 20 years, she's managed to get over 100 acting credits. That is extremely impressive, not just because of the length of time she's been in the industry, but because of the fact that landing roles isn't easy.
7. She's A Wife And Mother
Macarena's professional life is usually the topic of conversation when she comes up in discussions, but work isn't actually her top priority. She's also a very devoted wife and mother. Her husband, Aldo Comas, is a film director and a musician. The couple has one child together.
8. She's A Producer
Being in front of the camera has been Macarena's bread and butter, but that isn't the only place where this star shines bright. She has also produced a handful of projects over the years with the most recent being the 2020 short film, Quiero contarte algo. She will likely add several more productions to the list in the years to come.
9. She Got A Cosmetic Procedure On Her Nose
Some people are shy about revealing that they've had some work done, but not Macarena. In October 2020, she revealed that she had undergone a procedure to enlarge her nose. According to El Pais, Macarena had the surgery done in order to improve her sense of smell.
10. She Loves Being Near The Water
One of the best things about being the actress is the fact that it usually comes with tons of opportunities to see the world. Macarena loves visiting new places, but no matter where she goes she loves places with warm weather and beautiful beaches. Whether boating or swimming, you can always catch her near the water.
Tell us what's wrong with this post? How could we improve it? :)
Let us improve this post!