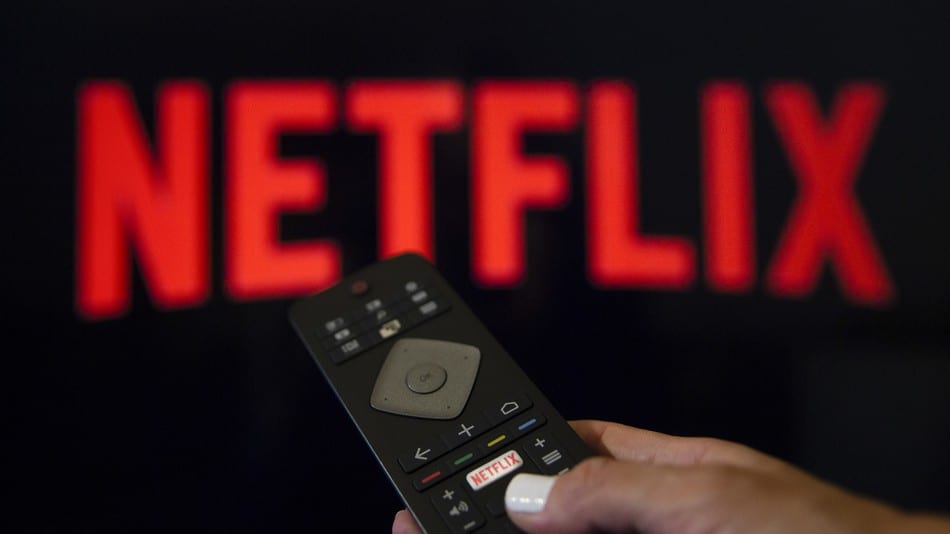 Looking back on it, we've been really luck these past couple of months. Recently, every time America's favorite streaming service announced a new round of cuts to their streamable title the movies we lost were both relatively minor dings compared to what was staying (or being added) and few enough that it was actually pretty challenging to round out a best-of list from those titles bowing out from the platform. Not so for September, sadly.
This month, it's back to business as usual with Netflix: slash-and-burn across their existing movie catalog with very little new to replace it. So now we resume the familiar dance: a slapdash scramble to cram in watching as many of these excellent, exiting titles as possible within the next week or so.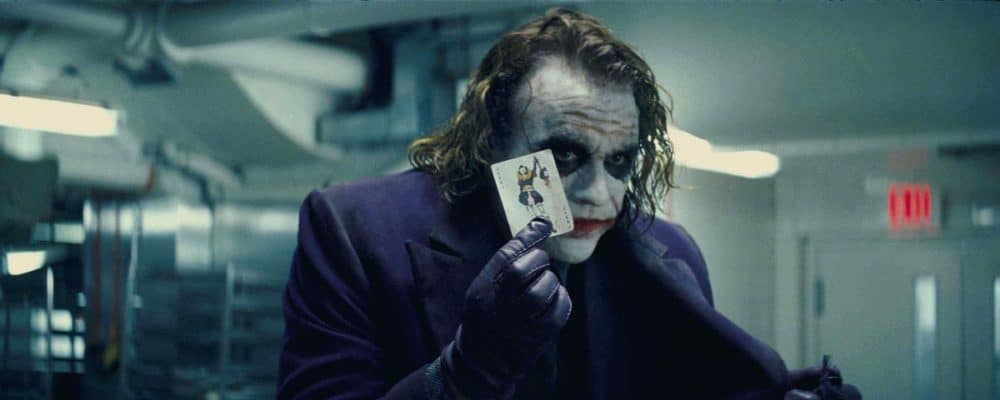 The Dark Knight (2008)
With all the recent chatter about the Academy's new "Best Popular Film" category at the Oscars — essentially a separate-but-equal award for movies like Black Panther (2018), it's important to remember how we got here in the first place. Way back in 2008, when critically lauded mega-hit The Dark Knight failed to garner a Best Picture nomination (and was, by most accounts, everybody's sixth pick for that award), the movie-going public lost their collective minds. After all, if a movie this good / revered / beloved couldn't somehow edge out more forgettable movies like The Curious Case of Benjamin Button (2008) and Frost/Nixon (2008), in what sense were these awards even relevant to the movie-going experience anymore?
To combat the backlash, the Academy expanded Best Picture to ten nominees from the usual five, but this too was fraught with problems. Many Academy voters felt like the kinds of movies now being ranked among the year's best — movies like Up (2009), Avatar (2009), Toy Story 3 (2010) and Inception (2010) — weren't up to snuff, contrary to what the average cinephile watching the ceremony thought. This in turn led them to walking back the number of nominees to the current status-quo of anywhere between 5 and 10 nominees. And still not satisfied after the successes of Mad Max: Fury Road (2015), Get Out (2017), The Shape of Water (2017) and, presumably, Black Panther at their respective ceremonies, the new category seems to have been created more out of old-school Hollywood gatekeeping than out of any pragmatic concern of making the ceremony itself more popular.
More than just an amazing movie (although it is also that), The Dark Knight serves as a timely reminder of the uphill battle crowd-pleasing movies have had in gaining acceptance within the industry. But if you just show up for all of the explosions and Heath Ledger's insane performance as the Clown Prince of Crime, well, I certainly can't blame you for that. The movie really is just that good.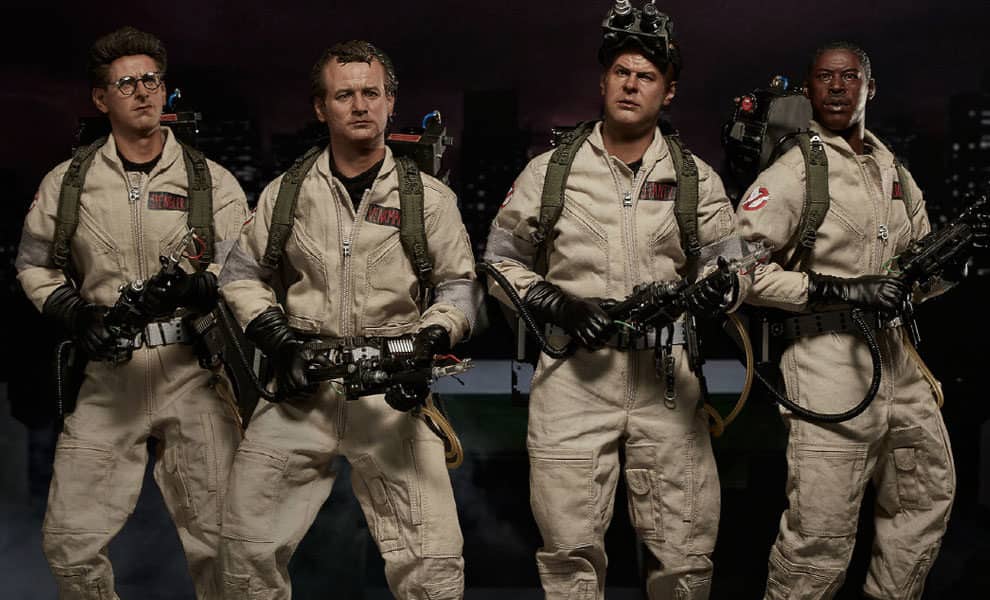 Ghostbusters (1984)
First off: don't worry. It'll be back. It seems like every other month we play this game with Netflix: a small group of core movies' streaming availability toggling on and off again. It never stays gone for long, and any excuse to see movies them is certainly justification enough for me to watch them again.
But, for now, this classic supernatural exterminator comedy is exiting from the streaming service, and may not be on again for a little while yet. If you find yourself needing a good laugh (and who doesn't these days), this gut-busting movie is as good a reason to as any.
The Imitation Game (2014)
2014 was undoubtedly the best year for movies in recent memory: probably since the one-two-three punch of Pulp Fiction, The Shawshank Redemption and Forrest Gump in 1994. So even though I absolutely loved this movie from the moment I saw it (in fact doubling as my wife's favorite movie of the year), it didn't make my top ten movies of the year come January. It didn't even make my top 20, OR my top 30, although it would have been a major contender for the top slot almost any other year.
That was how insanely good 2014 was for movies. No matter how cerebral nor arresting this drama was, it simply couldn't win out against the likes of Nightcrawler (2014), Under the Skin (2014), The Raid 2 (2014), Captain America: The Winter Soldier (2014), Guardians of the Galaxy (2014), The Lego Movie (2014) — GOD this year was great — Boyhood (2014), Enemy (2014), Gone Girl (2014), Whiplash (2014), When Marnie Was There (2014) and many, many, many, MANY more phenomenal pictures. That's a testament to just how crowded with amazing features the year was, so if you happened to miss out on this WWII-era biopic when it was in theaters, check it out while you still can on Netflix.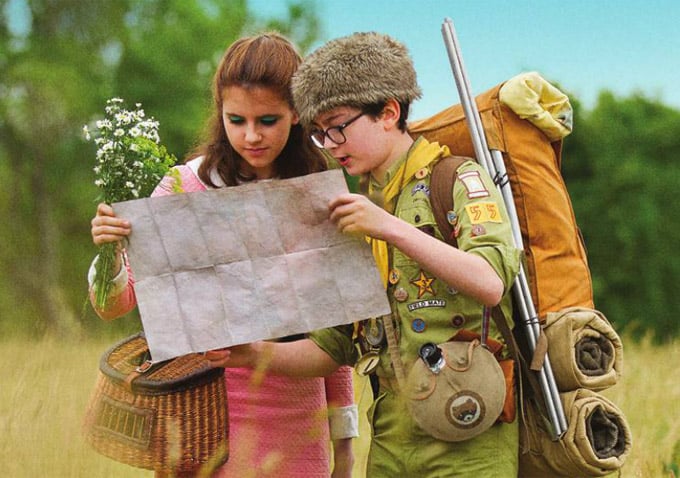 Moonrise Kingdom (2012)
I feel like a bad critic for saying this, but I never really cared for Wes Anderson's unique style of movie-making. It's fun and inventive and like absolutely nothing else being made today — which I suppose is more than reason enough to see them as soon and as often as possible — but I never found them emotionally engaging enough for me to truly become invested in. I mean, The Royal Tenenbaums (2001) and The Life Aquatic with Steve Zissou (2004) are all well and good, but they're basically old-timey magic tricks: fun to look at, but ultimately just a bunch of well-placed smoke and mirrors.
As Anderson's grown as a filmmaker, though, I've found him more and more engaging: up to and including my unexpected love for The Grand Budapest Hotel (2014). Moonrise Kingdom, the story of young love between two runaways amidst the storm of the century, is the start of this more grounded (at least for Anderson) approach in filmmaking that has made me a bigger and bigger fan of his every year. So even if, like me, Anderson just isn't your kind of director, Moonrise Kingdom stands heads above most of his ouvre in terms of watchability.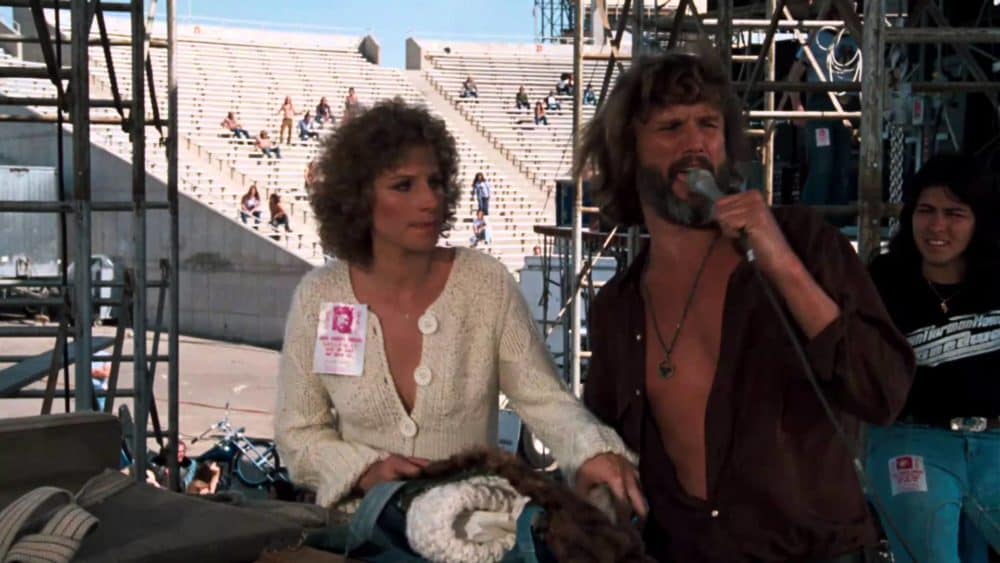 A Star Is Born (1976)
We've grown so used to the idea of cash-grabbing Hollywood remakes in recent years that we typically forget that it has been their modus operandi since damn near the invention of the movie camera. Though often overlooked because they're "good," Frankenstein (1931), The Maltese Falcon (1941), The Magnificent Seven (1960), The Thing (1982), The Fly (1986) and even The Departed (2006) were all remakes of earlier movies (and, in some cases, weren't even the first such remakes of them).
With the recent marketing push for Bradley Cooper's A Star Is Born (2018) — which is angling to be not just a Best Picture contender, but a Best Popular Picture contender as well — it's important to remember that the movie is part of a long, proud tradition of star-making narratives coming out of Hollywood. In fact, this isn't even the first remake of the original 1937 movie, nor even the second. And before that movie hits theaters this fall, it seems like a fun trip down Hollywood history to check out the 1976 remake while it's still available for you to do so.