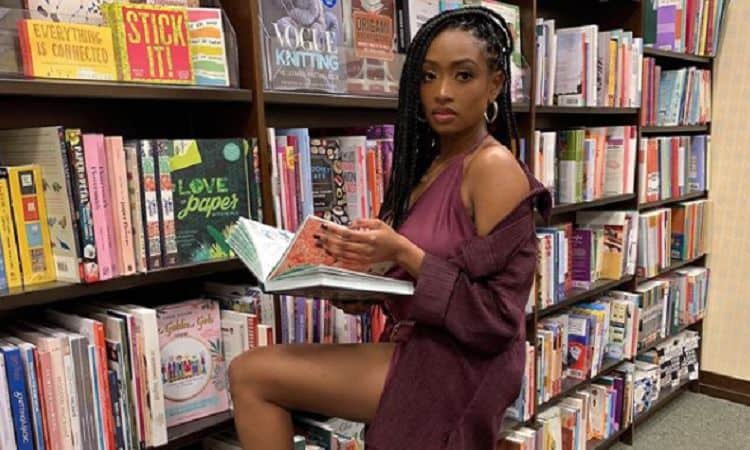 Kayla Smith is no stranger to hard work, and all of the effort she's put in over the years has started paying off in major ways. Kayla made her first on screen appearance in 2015, and she has steadily been working her way up to bigger roles over the years. She got a big break when she was cast with a recurring role in the TV series All American, but now she has an even bigger opportunity. TV Line recently reported that Kayla will be joining the cast of NCIS Los Angeles with a recurring role as Sam's (LL Cool J) daughter, Kamran. Being part of a show like NCIS could be just what Kayla needs to really get herself out there and start getting the attention she deserves. Keep reading for 10 things you didn't know about Kayla Smith.
1. She's Kenny Smith's Daughter
Smith is such a common last name that people don't automatically assume that the people who share it are related. However, if you've wondered whether or not Kayla is related to former NBA player and current sports analysts, Kenny Smith, the answer is yes. Kayla's mother is Kenny's first wife, Dawn Reavis. Kenny also has a son from his marriage to Reavis and two other children with his second wife, Gwendolyn Osborne.
2. She's A Singer
Acting has been getting Kayla the most spotlight in recent years, but it's not the only thing she has to bring to the table. She is truly a multitalented entertainer and singing is another one of her passions. On the music front, she has already released her own music and she's worked with some well-known people in the industry such a London on da Track.
3. She Was In A Reality TV Show
She may not technically be a reality TV star, but she has been on reality TV. In 2015, Kayla was a cast member on a reality show featuring her family called Meet the Smiths. The show aired in TBS but was unfortunately canceled after just one season due to low ratings.
4. She Likes To Read
Kayla is the type of person who is always interested in learning new things, and reading is one of the best ways to do that. On top of that, curling up with a good book can be a great way to relax and unwind after a long day. Realistically, however, Kayla probably doesn't get nearly as much time to read as she'd like.
5. She Has A Boyfriend
As Kayla's popularity continues to grow, so does the number of people who try to slide in her DMs. Sadly for those people, Kayla isn't interested. She is in a happy relationship with professional football player, Terrell Edmunds. It's unclear exactly how long the couple has been together but they seem to be going strong.
6. Her Grandfather Was A Well-Known Songwriter
Being musically talented is something that runs in Kayla's family. Her late grandfather, Gerry Goffin, was a well-known songwriter who worked in the music industry for decades. He wrote songs for popular artists such as Whitney Houston and Diana Ross. He was inducted into the Songwriters Hall of Fame in 1987 and the Rock and Roll Hall of Fame in 1990.
7. She Went On Tour With K.Michelle
Kayla is still working hard to get her music career to where she wants it to be, but she's already had lots of cool opportunities. She got the chance to tour with R&B singer, K. Michelle and says that the experience was "a lot of fun" and something she hopes to do again.
8. She Likes Interacting With Fans On Social Media
The importance of social media isn't something that is lost on Kayla and she understands just how powerful these tools can be, especially at this point in her career. She is active on Twitter, Instagram, and YouTube. She really loves using Twitter to interact and connect with her fans.
9. She Loves To Travel
Kayla has been fortunate to live a lifestyle where traveling is something she can essentially do whenever she wants. She has gotten to visit lots of places over the years and loves hanging out by the beach. Some of the places she's been include Hawaii, the Bahamas, and The UK.
10. She Was In An Episode Of Black Lightning
Most people are familiar with Kayla's appearance in the CW series, All American, but that isn't the only CW series she's been a part of. She also made a very brief appearance in an episode of Black Lightning in 2018. Although the role was uncredited, it still allowed her to gain some experience.