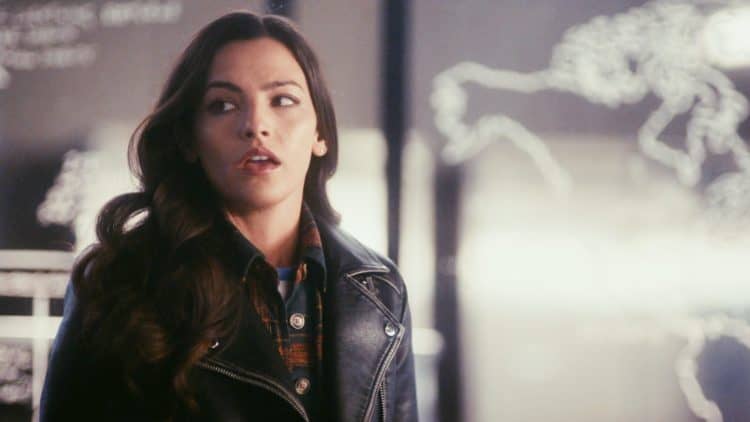 Kayla Compton is an actress who is best known for her role in the 2019 television series "The Flash," in the role of character Allegra Garcia. She hasn't been in the acting business for long, but she has definitely made an impact, and already has a large base of fans. She's an up and coming actress with admirers who would like to know just a little more about her, so here are 10 things you probably didn't know about Kayla Compton to acquaint you with her better.
1. Kayla began her professional career in 2011
Ms. Compton's first role was in the television series "Entourage." It was a small part in the Home Sweet Home episode in 2011, and she played the part of a girl called Monica which was largely uncredited, but it was a start. The following year she scored a part of an indie girl in the Kilimanjaro episode of the television series "Perception." While these were both small roles, they helped to give her a start in the television acting part of the industry, and she was building credits in her professional portfolio.
2. In 2015 more work opened up for Kayla
It can be tough to break into the acting business, but Kayla was off to a good start. In 2013, she was cast in the role of Natalie Jenkins in the film "King's Faith." The following year she landed a gig in the television series "Mistresses" as a salesgirl in a 2014 episode. Things were still going slowly but not a year went by without something. In 2015, she landed yet another minor role as a young woman in the television series "Vanity," but then she got her lucky break. She was cast in the role of Gretchen in the 2015 television mini-series "Chase Champion for 5 consecutive installments. This gave her a lot more professional exposure and it was the boost that her career needed at the time.
3. Kayla's acting career took off in 2016
After a good year in 2015, Kayla started getting more jobs. For 2016, she was cast in the role of Naomi for 3 episodes of the T series "Bro-Dum", followed by a small role in "Part Timers," then another recurrent role as Kara for 4 episodes in the series "Making Moves." Her work calendar was beginning to fill up. The same year she was cast as Michelle Kester in the film "Attack of the Killer Donuts" and as Kayla in the film short "The Stanford Letter."
4. She's currently booked
Kayla also appeared in the 2017 film "Highway to Havasu" in a named role, and the following year, she was cast as Chloe in the TV mini-series "S is for Revenge." This was followed by roles in "Rubies and Diamonds," "Emily X" in the lead role as Emily, and in 2019, as Allegra in "The Flash" series.
5. Kayla is also a writer and producer
Kayla has expanded her professional skillset in the film and television business. She is trying her hand at working behind the scenes as well as in front of the camera. In 2018, she wrote and produced the film short Rubies and Diamonds.
6. She has a nice following on Instagram
Kayla's fans have discovered that there is a great way to keep up with the latest news about their favorite celebrity. She has an Instagram account. She does better than most at keeping the page updated. She's made an amazing 970 posts which keeps her admirers aware of what's going on in her life as well as giving them some great photos of herself and others. Kayla Compton currently has 4,698 followers as of the last check-in on her Instagram account. She also maintains a Twitter account and you can finder her at Twitter: @kaylacherie8youtu.be/amGyIqIBzEk
7. She's petite
It's not always easy to tell the physical size of actresses in film and on television, but in real life, she's extremely petite. Kayla Compton's last known physical description places her at just 5 ft 2 inches in height and she has a slim build. Her weight is just 100 pounds.
8. She's multi-talented
In addition to being an actress, Kayla Compton has a wide range of other skills in the performing arts. She is also a musician who plays the guitar and she sings soprano. On top of that, she is also a dancer.
9. Kayla Compton is also athletic
On Kayla's list of skills, she also indicated that she is an athletic person. When it comes to fitness and sports she's been involved in a variety of different activities. She is a former cheerleader, and she also took gymnastics and she has a fondness for surfing.
10. She's a formally trained actress
We also learned that Kayla Compton has attended four different schools specializing in the performing arts. She attended the Lesly Kahn School where she completed the Alexander Technique/Meisner/Scene study course taught by John Rosenfeld, in Los Angeles. She attended the Annie Grindlay Studios taking the Audition Technique course taught by Annie Grindlay. She also attended UCB for a comedy improv course. Kayla also attended a course in scene study taught by Gregory Berger-Sobeck at Berg Studios.While Ms. Compton may not have a fancy degree behind her name she has made the effort to learn the finer points of her craft and it's just beginning to pay off for her. She's getting the breaks that allow her to showcase her abilities as an actress while she's getting the experience that will mature her as a professional actress. She's taking a holistic approach and learning new skills along the way by writing and producing films as well. She has all of the earmarks of enjoying a long and successful career in the film industry.