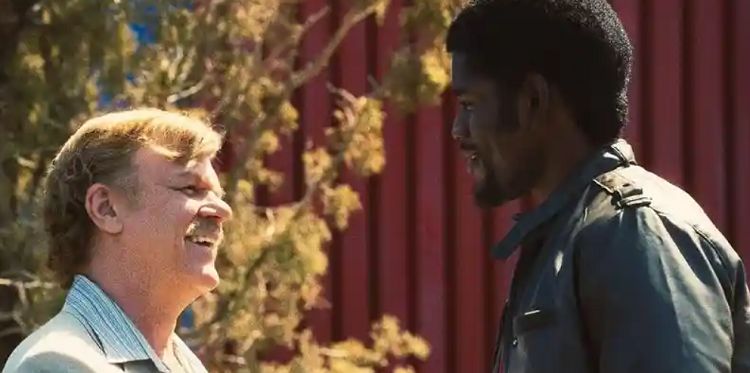 Movies and shows based on true stories have always been a popular part of the entertainment industry. While viewers tend to gravitate toward this kind of content, the same can't always be said about the people who the stories are based on. HBO's new series, Winning Time: The Rise of the Lakers Dynasty, is a prime example. The series centers around the Los Angeles Lakers and their reign during the 1980s Showtime Era. One of the show's main characters is legendary basketball player and former Laker, Kareem Abdul Jabbar (Solomon Hughes). While Kareem doesn't have any issues with how he is portrayed in the series, he does have some issues with the series itself. Let's talk about why Kareem Abdul-Jabbai is not a fan of Winning Time.
Who Is Kareem Abdul-Jabbar?
Kareem Abdul-Jabbar is arguably one of the greatest centers to ever play the game. However, since it's been more than 30 years since he played his last NBA game, I thought it would be a good idea to give a quick rundown on who he is. Kareem, who was born Ferdinand Lewis Alcindor Jr., is from New York City. Even when he was born, he was considered tall for his age and that trend continued. In fact, by the time he was nine years old, he had already reached 5'8″. Needless to say, playing basketball was a no-brainer for someone so tall.
By the time Kareem got to high school, it was clear that he had the potential to be a star. He led the team to three New York City Catholic championships and he only lost two games during his entire high school career. Kareem, who was over 7 feet tall by the time he graduated from high school, decided to attend UCLA for college. However, he spent his first year on the freshman team since freshmen were not allowed to play varsity at that time. However, once he got on the varsity squad he proved that that was exactly where he needed to be.
After earning his bachelor's degree, Kareem entered the 1969 NBA draft where he was selected as the first pick by the Milwaukee Bucks. He quickly showed that he was an asset to the team, and he helped the Bucks win a championship in his second season. Kareem would go on to win five more championships during his time in the NBA and he ended his career with the Los Angeles Lakers in 1989. Even decades later, Kareem is widely considered one of the most talented and most successful basketball players of all time.
Why Kareem Doesn't Like Winning Time
Since Kareem doesn't have an issue with his portrayal in the show, you're probably wondering what problem he could possibly have. Apparently, his issue is more so with the quality of the show.
When Kareem initially heard about Winning Time: The Rise of the Lakers Dynasty, he was excited because he is a fan of Adam McKay. Unfortunately, however, McKay's work simply didn't live up to Kareem's expectations. According to Looper, Abdul-Jabbar said, "I thought the poor quality of 'Don't Look Up' was an anomaly. I hoped that perhaps because he was overwhelmed by his passion about global warming, he let his commitment overshadow his critical eye. But now that 'Winning Time' suffers from some of the same shallowness and lazy writing, I'm not so sure."
He also noted that some of the details in the show are incorrect which takes away from the real story. He added, "Jeanie Buss was 17 when her father bought the Lakers, but she didn't come to work for them until after she'd earned her business management degree from the University of Southern California and been general manager of the Los Angeles Strings, a World Team Tennis franchise. She wasn't the naive daddy's girl portrayed in the first few episodes. Making her a girl-child belittles her early achievements on her own."
It's important to note that Kareem's critiques are among the minority. Winning Time has gotten mostly positive reviews from critics and viewers.
Will Winning Time Get Another Season?
When Winning Time was announced, most people assumed that it would be a mini-series. However, that isn't the case. The show has already been renewed for a second season although it's unclear when that season will premiere. In an article from The Hollywood Reporter, the series showrunner, Max Borenstein, said, "This series not only tells the riveting story of the Lakers' rise, but is also a look back at a transformative era in basketball, celebrity, and the city of Los Angeles. We can't wait to see how this team will tell the next chapter of this dynasty".
Tell us what's wrong with this post? How could we improve it? :)
Let us improve this post!