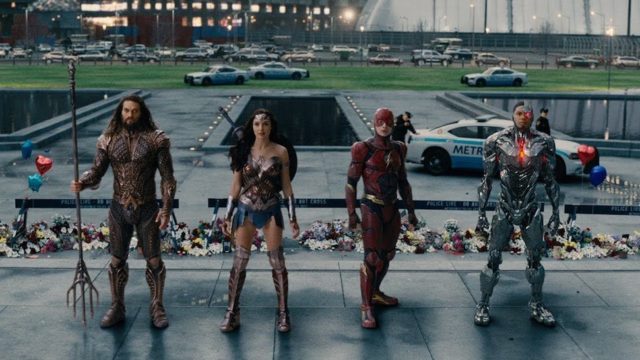 Few major film franchises have caused such a strict schism in so-called "nerd culture" as the DCEU: Warner Bros' shared superhero cinematic universe that includes such titanic heavyweights as Batman, Superman and Wonder Woman.  Genre fans on both side of the aisle have raged either for or against it since the franchise began with 2013's Man of Steel.  Although the film studio hoped to change the nature of the conversation surrounding their upcoming movies at this year's Comic Con, they've done nothing but add further fuel to the fire.
While DC movies have historically been the go-to for big screen superheroics — with movies like Superman and The Dark Knight redefining what such movies were fundamentally capable of — there has been a considerable change in the zeitgeist over the last decade.  Marvel Studios' breezy costumed adventures have become the brand of choice for superhero fans the world over and the once revered DC Comics has fallen into a state of utter pandemonium.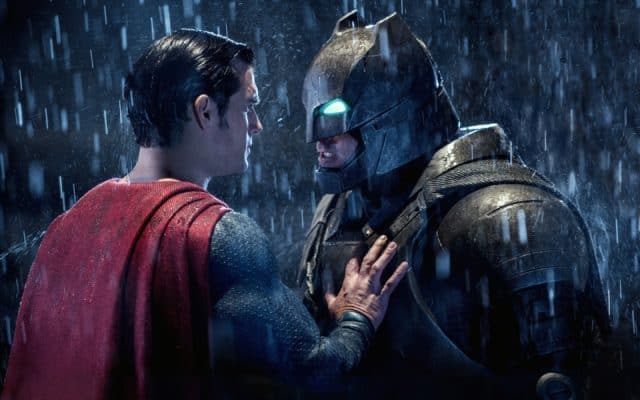 As audiences have grown to accept colorful, quippy, fun and funny to be the industry standard, Warner Bros has bullheadedly doubled down on the now-outdated ideas that used to draw fans to the movie theater.  Rather than the visceral enjoyability of the latest Marvel movie, DC's recent outings have been consistently dark, bleak, unfunny and unfun.  They've tried positioning themselves as the "serious" alternative to Marvel's more light-hearted antics, and it has so far blown up spectacularly in their faces.
Man of Steel sharply divided audiences with its uncharacteristically beak tone for a Superman movie, its nonsensical story (even by blockbuster standards) and for forcing its title character to unceremoniously kill off one of his most iconic villains.  Batman v Superman Frankensteined together two of the comic publisher's darkest stories — The Death of Superman and The Dark Knight Returns — and hoped that it would be enough to get people invested in these darker, "edgier" versions of characters whose primary audiences are, and always have been, children.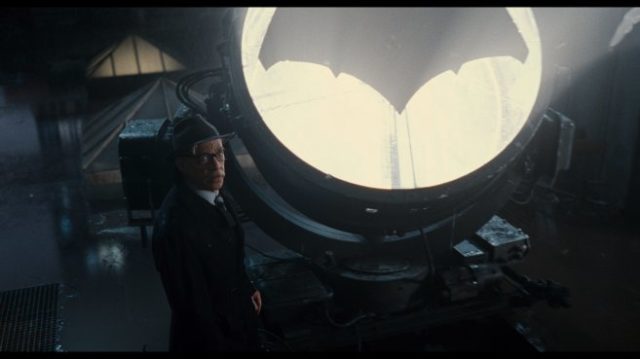 It didn't work.  Although still technically a box office success, the movie failed to meet industry expectations, was mercilessly savaged by critics and whose disappointing second and third weekends forced journalists to consider a new method for measuring a blockbuster's success (not overall dollars earned, but by what percentage its audience dropped off in the following weeks).  Even though it adapted two of the most iconic DC stories, introduced a new version of Batman and was the cinematic debut of Wonder Woman, it couldn't meet the new industry standard of $1 billion internationally.
Suicide Squad fared no better.  Although it featured the first live-action Harley Quinn, debuted a new Joker and promised to correct the mistakes of the franchise's past, it still ended up as one of 2016's worst reviewed movies and maligned many of the talented individuals who worked on the film.  The only recent DC movie that could be called a success is Wonder Woman: which is itself a dramatic departure from the other DCEU movies tonally and narratively.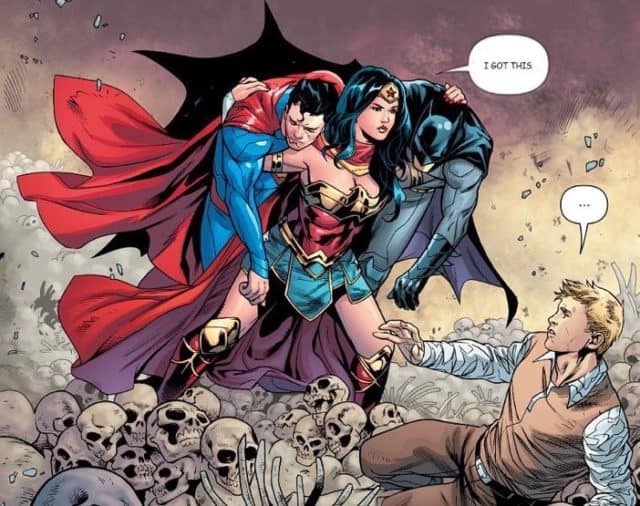 Desperate for another hit like Wonder Woman, Warner Bros has pulled out all the stops for their Avengers-level franchise team-up: Justice League.  They've gone through multiple, extensive reshoots since principle photography was completed, even bringing in Joss Whedon to handle the film's final push when a personal tragedy kept director Zack Snyder from doing the job himself.  And Comic Con was their big chance to change people's minds about what to expect from this movie.
The results — including a four minute preview into the upcoming Justice League movie — were sadly not what Warner Bros' needed right now.  This was their one real chance to turn things around, and it was all just so unbearably dull.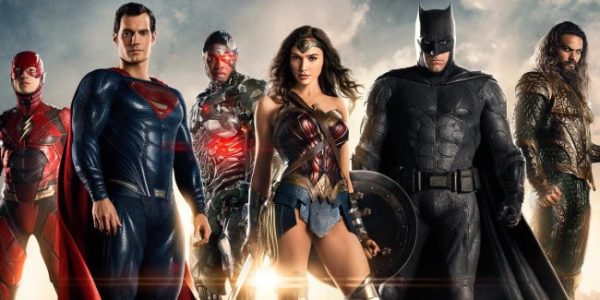 For a major studio production, the whole thing looked surprisingly cheap: like a made-for-TV movie that relies on too much green screen because they didn't have the budget for location shooting.  It introduces us to Steppenwolf, tearfully boring villain that not even hardcore DC fans tend to care about.  It shoves the painful memory of Batman v Superman down our collective throats by making everything a reaction to Superman's conspicuous absence, only to beat us over the head with his inevitable return.
More than anything, I want this movie to be good.  I grew up on Batman: The Animated Series.  I adored the old DC movies as a kid and the Dark Knight Trilogy came out right after I started thinking more seriously about films in general.  I love their characters.  I love their story arcs.  I love watching them face off against all their greatest villains.
The sad truth of the matter is that this movie will probably be just as bad as anything already released in the DCEU.  Warner Bros' fixation on depressing, grimdark, edgelord versions of these characters has both missed the point of their continued popularity and ruined their movies beyond any hope of repair.
I genuinely hope that I'm wrong about this.  I want this to be the turning point in the DCEU that the franchise so desperately needs it to be.  I want to see all of the disparate threads of this stuttering franchise to come together in a single "Eureka" moment.  I want to like the movies that I pay to see.
Sadly, though, you can't always get what you want, and I have absolutely no reason to expect otherwise here.
Save