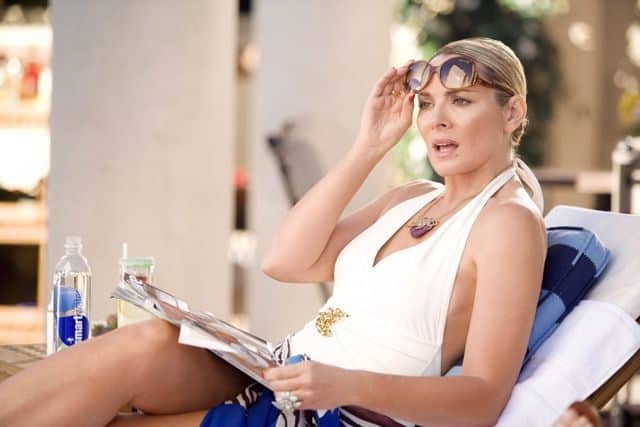 Let me start off by saying that sure, I can picture it more than Donald Trump, ba dum ching! But seriously, when I found out that Kim Cattrall joined the cast of Swedish detective series Modus for its second season taking on the role of the U.S. president who arrives in Stockholm for a state visit, I was a little shocked.
"I am pleased to be joining the Modus production in their second season and am looking forward to spending time in Sweden, a country I have always wanted to visit," said Cattrall. "As a fan of the great Swedish director Ingmar Bergman, I look forward to my time here."
Is it me or will people always view Cattrall in one of two ways: either as The Mannequin from the 80s movie Mannequin, or as the seductive cougar Samantha Jones on Sex and the City? A distant second would be her roles in Porky's and Big Trouble in Little China. I mean I know she's an actress and all, but can you picture this? I simply cannot.
I keep thinking at any moment on the show she'll try and take one of the foreign big wigs to her own private oval office and you know, "Samantha" them. Then again, Cattrall is now 60 years old if you can believe that, so it's nice to see her pick up a serious role.
Still though, I had to get that off my chest. Thanks.