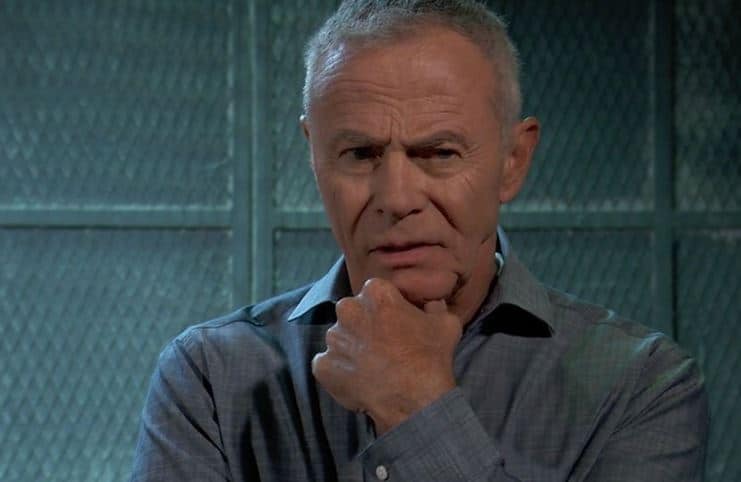 General Hospital fans are fighting the good fight for the people they like the most. Elizabeth was horrified when she realized something, and we aren't sure she can come back from that. She's not happy, she's not amused, and she's not sure that she can get her life back together at this point. She's in a place where she has to focus on what is in front of her, but there's too much that she can't seem to stop focusing on to stop this. Josslyn was annoyed when she found something out, too, and she's not going to get past it that easily. She's still a young girl, and she might be happy to have her mother back and more willing to accept what she knows to be true, but she's not willing to stop what she's doing and make her life more complicated without getting over things.
Alexis had to say what is going on, and she didn't have much of a choice. Her job as an attorney is to make sure that everyone is aware of what is going on and why it's happening, and she cannot sit on the information she has and not say it. She knows how it will sound, what it will do, and how it will look to others, but she has a job to do. Her entire career is built on facts and information like this, and she knows that it will eventually destroy a family and make her case more difficult — but she has no choice. And then there is Franco, who will issue all the apologies that he can as often as he can to make sure his own life is as good as possible. He has the best situation to make things right, but can he do it? He's made so many mistakes.
What's Happening on General Hospital
#ICYMI: Our friends at @ABC7 stopped by to help celebrate @MauriceBenard's 25th Anniversary! @abc7george #GH55 pic.twitter.com/9DKzdvJZmh

— General Hospital (@GeneralHospital) August 14, 2018
Did you know that Sonny is celebrating this week? Well, Maurice Benard is celebrating. In fac, he is here to celebrate the fact that he's been around the show for a staggering 25 years. Can you believe that? He's been here so long we can't even believe it, and we certainly agree that he doesn't look like he's been around that long. The man really doesn't age, and that's something we cannot fault him for in the least. What a great reason to get to celebrate — having a job for 25 years of fun and amazingness. We are not surprised so many people wanted to celebrate with him.
What's Next on General Hospital
"I promise you that… " 🍸#GH55 pic.twitter.com/ajK2YGJfPR

— General Hospital (@GeneralHospital) August 14, 2018
We are going to see a few things take a very drastic turn. We know that Sonny is upset about his father and all that is going on in their lives, but he can't do much about it. He will die eventually, and Sonny cannot make that stop. He cannot change that, or fix that, or make that any different than it is, and that's not something that he can really do without much of a situation on his hands. But there is more. And that has everything to do with the fact that there is a lot more going on than we can imagine. There is a chance that things will turn around for him in one situation. We think that there is a good chance that Josslyn might decide to make amends.
She's been wrong about a lot lately, and she's been horrible to him. He has been good enough not to make her feel worse, to make her feel awful, or even to insert himself into her problems. But he's been suffering with her choices and her words, and he's been keeping it to himself. And now she might just apologize to him about it. We think that she's not entirely sure she wants to, but she will do it because she can see that he does have the best intentions for her and her family. And that's not hard to see when it comes to Carly and the life they have together. They are family, and this will help with all of that.
Stay tuned for more General Hospital and be sure to check out TVOvermind daily for the latest General Hospital spoilers, news, and updates.
Tell us what's wrong with this post? How could we improve it? :)
Let us improve this post!