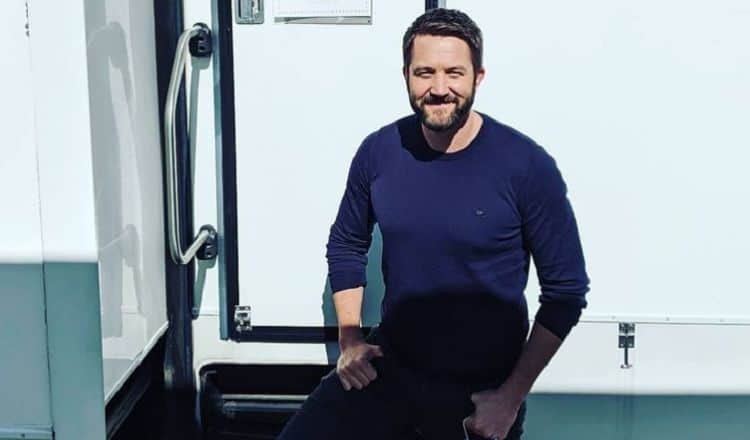 There are a handful of names in the entertainment industry that tend to get the most attention, but there are plenty of other talented actors out there who are doing their thing. While Josh Braaten's name may not be as widely known as some other people in the industry, he has certainly worked hard to establish himself. After making his first on screen appearance in 2001, Josh landed guest roles in a number of popular shows. Recently, he got a huge opportunity when he was cast as Ben Campbell in the new Disney series, Secrets of Sulphur Springs. While the role is a little different from other things he's done, Josh knows exactly how to put on a good show. Keep reading to learn 10 things you didn't know about Josh Braaten.
1. He's A Minnesota Native
Josh Braaten was born and raised in "a little farming community" in Minnesota which is where he first started his acting journey. Although Minnesota will always have a special place in his heart, Josh eventually made the decision to move to California to give himself access to more acting opportunities.
2. He Studied Theater
After high school, Josh decided that he wanted to get even more serious about pursuing his dreams of working as a professional actress. He enrolled at Winona State University where he earned a bachelor's degree in theater. After college, he moved to Chicago where he got involved in local theater.
3. He Was In An Episode Of This Is Us
Even landing a small role in the entertainment industry is something to be proud of, and Josh has a lot of those under his belt. He has been in lots of very popular shows including the hit series, This Is Us. Josh played a character named Steve Kolachek in an episode in 2017.
4. He Loves Spending Time Outdoors
When you work in the entertainment industry it can be easy to get caught up in all of the flashing lights and fancy events. Josh, however, has always found joy in the simple things and that hasn't changed. He has lots of appreciation for nature and he loves being outdoors as much as he can.
5. He Doesn't Have A Big Social Media Following
These days, people tend to judge others based on how popular they are on social media. But while having a large following can certainly bring some real life benefits, it isn't the end all/be all. Josh has less than 1,000 followers on Instagram, but that hasn't prevented him from continuing to get opportunities.
6. He's A Big Sports Fan
Josh may no longer be a Minnesota resident, but that doesn't mean he can't still root for his home teams. Josh is a big sports fan and he follows Minnesota teams religiously. Unfortunately for Josh and the rest of the fans in the area, the state hasn't brought home a major championship in about 30 years.
7. He Loves Working In A Variety Of Genres
There are some actors who prefer to stick to a specific genre when they work, but not Josh. He has always been the type who enjoys doing a little bit of everything. He isn't afraid to take on a challenge and he's always looking forward to getting new opportunities to share his skills.
8. He's A Private Person
By now, we're all used to knowing more about celebrities than we probably care to. The fact is just that oversharing has become a large part of entertainment/celebrity culture. Josh, on the other hand, has never really been interested in that. He seems to be a pretty low key person and he hasn't shared many details about his personal life.
9. He Participated In Black Out Tuesday
Race relations in the United States have always been tense, but in 2020 things reached a new boiling point after several unarmed black people were killed by the police. Social justice activists organized an online protest called Black Out Tuesday where people could show their solidarity by posting a black square on social media. Josh, along with countless other actors, participated.
10. Secrets of Sulphur Springs Is His First Time Working With A Mostly Younger Cast
Being cast in Secrets of Sulphur Springs was a great opportunity for Josh and he had a great time filming the show. However, the cast of the series was a little bit different than the type Josh is used to working with. During an interview with WCCO News Talk Radio, Josh shared that Secrets of Sulphur Springs was the first time he worked with a cast that was primarily made up of younger people.