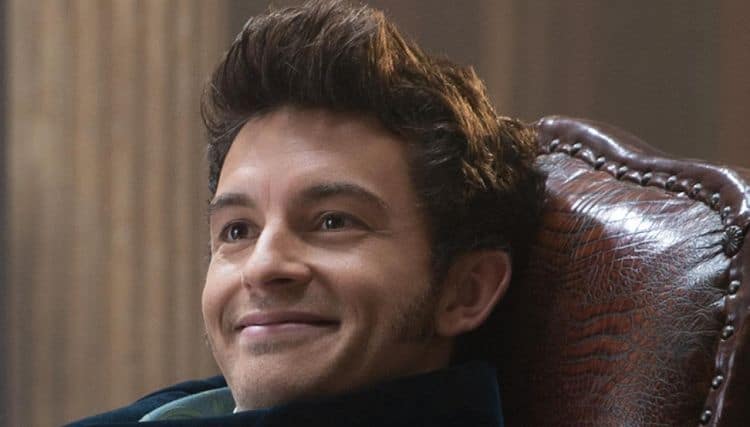 Jonathan Bailey is the type of actor who brings a breath of fresh air to every project he's a part of. His ability to play any kind of role — and do it well — has allowed him to have many opportunities throughout his career. His latest opportunity was the chance to play Anthony Bridgerton in the new Netflix series, Bridgerton. As the oldest child in the family, Anthony assumed the role of the man of the house when his father passed away. Although he always means well, being the one in charge isn't always easy, and Anthony makes his fair share of mistakes. Jonathan's portrayal of the character has gotten him a lot of attention and no one can ignore just how talented he is. Continue reading for 10 things you didn't know about Jonathan Bailey.
1. He's Wanted To Act Since He Was A Kid
Most kids have no idea what they want for lunch, let alone what they want to do with the rest of their lives. Jonathan, however, wasn't like most kids. From an early age, he knew that he wanted to be a performer. After seeing a production of Oliver, he fell in love with acting.
2. He Was A Ballet Dancer
Acting has become the thing that Jonathan is best-known for, but there was once a time where ballet was the thing most people associated him with. He was a ballet dancer for several years during his childhood, but he ultimately decided to shift all of his focus to acting.
3. Bridgerton Isn't His First Time Working With Netflix
Netflix has become one of the most powerful names in the entertainment industry and working on a project for the streaming platform has become an instant ticket to mass exposure. Jonathan has been lucky to work with Netflix twice. The first time was on the short lived sitcom, Chewing Gum in 2017.
4. He's Very Adventurous
Jonathan has always been someone who likes to try new things, and he's always looking to create memorable experiences. Needless to say, he's always up for a fun adventure. Whether it be swimming, hiking, camping, or cycling, you can bet that Jonathan is going to live his life to the fullest.
5. His Sideburns Are Real
Anyone who has watched Bridgerton has probably noticed that Jonathan's character had some pretty intense sideburns. Since hair and makeup are obviously major parts of the show, most people have probably assumed that Jonathan's sideburns were just part of a costume. In an interview with The Cut, however, Jonathan revealed that the sideburns were real.
6. He Was In A Video Game
Jonathan live action work is what has gotten him the most recognition but he's also had a successful voice acting career that has landed him the opportunity to voice characters in several video games. His video game credits include Forza Horizon 2 and Final Fantasy XIV: Shadowbringers.
7. He's Gay
Anthony Bridgerton may be lusting after a local woman, but in real life Jonathan Bailey is an openly gay man. He has discussed his sexuality in several interviews and has also been very vocal about his stance that LGBT actors should have the opportunity to play LGBT characters.
8. He Loves To Stay Active
Jonathan's adventurous nature means that he doesn't like to be still for too long. As a result, he is a very active person. He enjoys exercising and some of his favorite ways to burn calories include biking and long distance running. He has even participated in the London Marathon.
9. He Hopes To Get Married Some Day
At the moment, it appears that Jonathan is single but one day he hopes to be able to settle down. During an interview with Guys Like U he said, "I one hundred per cent believe in a long-term committed monogamous relationship, that's completely my world view. Having a family is something I've never wavered on. I think I was always inquisitive about open relationships and how that works, but I think I know that I would want a long-term committed relationship. I would totally marry someone if they wanted to marry me."
10. He's A Little Superstitious
Lots of actors have rituals they like to follow before performances, and Jonathan is no different. When he is acting on stage he follows a strict routine. He told Attitude that his superstitions involve "stuff, like having to flick my watch five times, and once when I was doing a play at The National I got to the point where I felt I had to take half a paracetamol before every entrance."
Tell us what's wrong with this post? How could we improve it? :)
Let us improve this post!