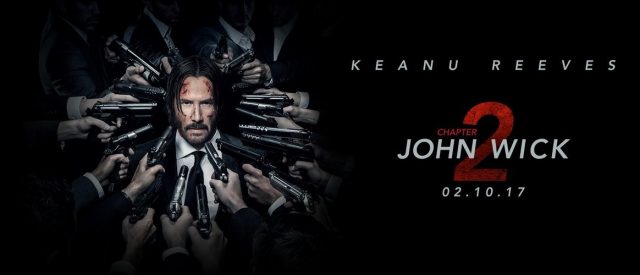 Like most movie-goers in 2014, I was a bit late in warming up to John Wick. It's not that the movie isn't good (it is). It's just that, two decades after The Matrix, Keanu Reeves' credit with cinephiles had somewhat dampened. Like pre-Edge of Tomorrow Tom Cruise, people just weren't interested in what he had to offer, regardless of how good it actually was.
While it had a respectable showing at the box office for an original, R-rated action movie released in late October with an over-the-hill star, it wasn't until it hit home media that people started to notice what a gem it really was: an ultra-violent, no-holds barred action-thriller with astoundingly good fight scenes, helmed and fronted by experienced industry men who knew exactly what they were doing. It was the best movie of its kind being made stateside and something that we hadn't seen for decades.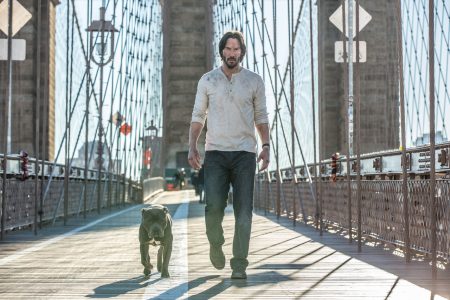 What's more is that it had a pervasive, lived in lore threaded throughout the film, perfect for sequels, prequels, spin-offs and anything else that they wanted to do with the premise. John Wick was a franchise waiting to happen. Next year's John Wick: Chapter 2 is the first step toward establishing itself as a series.
In the first trailer to the new movie, John crosses the wrong mob boss, who puts a hit out on the retired assassin when he refuses to do a job for him. After his home is destroyed, Wick goes on the offensive, taking on a world of high-end killers looking to get paid.
While teaser trailers hardly have time to show off anything more substantive than a few choice set pieces and some familiar faces, Chapter 2's first look gives me every confidence that Lionsgate is about to deliver a film that is just as action-packed and exciting as the original. John's one-man-assault on the underworld of assassins looks to be riddled with the same inventive fight choreography and familiarized humor — reminiscent of the Loony Tunes' Sam Sheepdog and Ralph Wolf clocking on for a busy day of cartoon violence — that made the first movie a sleeper-hit.
While 2017 looks to be one of the best years at the cinema this decade, John Wick Chapter 2 has the benefit of coming out in February: before the Fall awards season, the big Summer tentpoles and even the other pre-Summer blockbusters. Now that we know what we're getting into with John Wick, don't miss this franchise installment when it arrives in a theater near you.