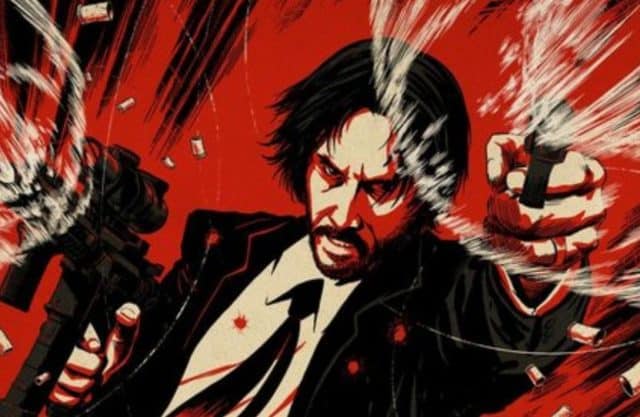 The consensus around John Wick Chapter 2 is that overall the movie was solid. No one can deny that the movie was of acceptable quality, but the overarching theme that everyone's accepted as truth is that it's just brutal when it comes to violence. If you still have the chance you should probably check it out on the big screen because it won't be nearly as good seeing it in your home unless you have a massive screen and ridiculous surround sound. Some movies are meant for the theaters, and this is certainly one of them.
When it comes to the world of underground assassins and seedy elements of crime that we don't see, John Wick Chapter 2 provides a pretty grim and gory picture but one that's certainly not short on action. Speaking of "looks" of a film, I came across some amazing illustrated John Wick Chapter 2 posters that I wanted to share. The thing that stinks is that I'm not 100% sure who the artists are behind all of these.
However, Tripwire Magazine (via XombieDirge) (via Geektyrant) says at least one of them was "drawn by Denys Cowan and Bill Sienkiewicz." If you know the names of the other artists who created these posters, please let us know.
Otherwise enjoy some of these really cook works of art.