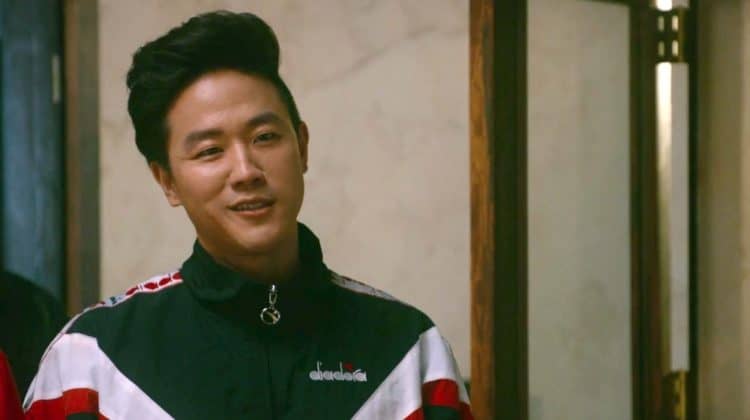 Some people may think that Joe Seo is a newcomer to the entertainment world, but that isn't the case at all. He has actually been acting on screen since 2006 and he has been working his way up ever since. After a variety of small roles he got his first major opportunity when he was cast as David Cho in the 2016 film Spa Night. Most viewers will recognize him best, however, from his role as Kyler in the popular series Cobra Kai. Being a part of the series has helped introduce his talent to a wider audience and his fan base has grown tremendously over the years. Joe is enjoying the journey he's been on so far and viewers are looking forward to seeing what he does next. Keep reading for 10 things you didn't know about Joe Seo.
1. He Started Acting As A Way To Escape
Joe isn't the kind of actor who grew up with dreams of making it as an entertainer. Instead, he didn't actually start acting until he was in high school. During an interview with Asian Cinevision he said, "Honestly, in my younger teens I did a lot of things I'm not proud about…I hated myself, I hated other people, I hated being happy and acting gave me a way to escape. It's something I really treasured because I could just be human for once, and show I have emotions because I was so stoic. [E]ver since then…I wanted to act."
2. He Isn't Really A Teenager
Joe may be playing a teenager in Cobra Kai, but in real life his teenage years are long gone. There's no word on exactly how old he is. Some sources suggest that he was born in 1998 while others suggest that he was born in the late 80s. Based on how old he looked in some of his early appearances, there is a good chance that he was born in the late 80s which places him somewhere in his early 30s.
3. He's An Eminem Fan
Acting may be Joe's favorite form of self expression, but as a fan of the arts he's a big music lover. In. anInstagram post in November 2020, he shared a photo of Eminem with a caption expressing that he's a fan of the rapper's work. In the caption, Joe also mentioned that he enjoys Motown music.
4. He Got A Full Ride To UCLA
Even though Joe fell in love with acting as a teenager, his parents were hoping that he would follow a more traditional path. They wanted their son to become a doctor, and for a while Joe was on board. He earned a full scholarship to UCLA where he intended to work towards a career in the medical field. He ultimately ended up graduating with a bachelor's degree in anthropology with a minor in African American studies.
5. He Moved To Asia To Find More Diverse Roles
If you look at Joe's list of acting credits, you may not seen a ton of work but that's likely because all of the roles he played in Asia probably aren't listed. After college, Joe decided to move to Asia for a few years. He told NBC News, "I was in China, Japan, and Korea, doing commercial work, a few shows here and there.I moved there, not because [I was getting ] more work, but because of different work. You can [play] an athlete in Korea, you can be a lawyer. To me that was a breath of fresh air."
6. He Went To Theater School After College
Despite initially following a more traditional path, after college Joe made the decision to take acting seriously. He enrolled in theater school and then went on to study even further during his time in Asia. There's no doubt that the work he put into his acting education has paid off.
7. He Likes Interacting With Fans On Social Media
Joe may not be the most active social media user or have the biggest following, but when he does get online he likes to take the time to connect with his fans. It's fairly common to see him engaging with Cobra Kai fans on Twitter and he loves retweeting their posts and responding to their messages.
8. He Was In Freedom Writers
Although he hasn't had a lot of big roles, Joe has been a part of a lot of big and successful projects. In 2006, he made a small appearance in the movie Freedom Writers. In the movie, Joe appeared to be a teenager which further supports the idea that he is likely in his early 30s now.
9. He's A Sports Fan
We weren't able to find any information to suggest that Joe Seo has ever been an athlete, but that doesn't mean he can't enjoy sports. Based on his Instagram activity, it's clear that Joe enjoys attending live sporting events, particularly baseball games. It's also clear that he's a big Dodgers fan.
10. He Encourages Up And Coming Actors To Give It Their All
Joe's journey as a professional actor hasn't been an easy one, but he's always managed to move forward regardless of the obstacles that have presented themselves. As a result, he understands the importance of hard work and perseverance and he encourages anyone who wants to be an actor to always be willing to give it their all.
Tell us what's wrong with this post? How could we improve it? :)
Let us improve this post!