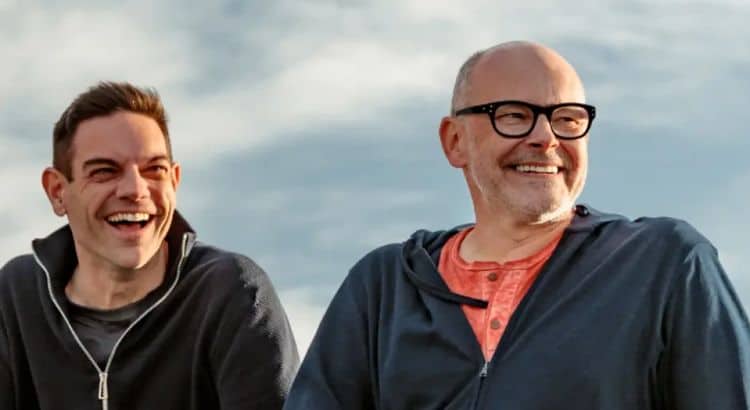 Top Gear America is one of those shows that really does bring a lot of joy to everyone who finds enthusiasm in cars. It's a popular show that comes with a bevy of hosts including the likes of Jethro Bovingdon. However many fans he has, though, it seems that his fans are curious to know more about his life as a person rather than just his life as a host. He's worked his way into the hearts of his fans, and they've decided it is time to get to know them better than they do already.
1. He's Not the Mechanic
While many people assume he is a mechanic based on his love of cars, he is not so much the mechanic type. He does have a father and a brother, however, who are. He is not afraid to get his hands dirty and work on a car, but it is not where he finds pleasure. He'd rather pay to have a job done than do it himself.
2. He Does Crazy Things
He once drove a broken-down track car from one city to his home to work on it. The journey itself was more than 500 miles, which is not easy when the car you are driving is one that doesn't work well. He's done some other crazy things, too, and that is just how it goes.
3. He's Not into New Cars
Even if he had a chance to go out and buy the newest and the best of the best, he wouldn't. He loves cars, and he has a few dream cars in his life, but he does not have any desire to purchase one that is brand-new. He's into buying things that are used, and a little bit older with a little bit more character than the new things that are on the market right now.
4. He is a Journalist
While he is into cars, journalism is his first love. It's his passion and his career, and he takes that very seriously. He's written for companies such as EVO and MotorTrend among many others. He's a man with many talents, and he's into sharing those talents with the people who watch his show and bring him fame.
5. He Might be Single
No one really knows for certain if he is a single man or if he is married or in a relationship. He is a man who does not share anything about his romantic life, but he does have children. That might mean there is a wife in the picture, but we aren't sure. If he shares his kids, we'd think he might share his wife with the world, too. However, it's not our job to speculate. He might be single. He might not be single. We simply do not know.
6. He's in His 40s
We are not certain of his exact date of birth, but we do know that he was born in the 70s. Specifically, he was born in December of 1977, but we can't narrow it down to which date in December. We can tell you, however, that he is currently 43 and turning 44 by the time 2021 is over.
7. He Shares a Lot of Cars
He is a man whose personal life is very much in tune with his professional life. His Instagram page is nothing more than photos of cars. He shares so many different vehicles on his page, and it is what people are there to see. He is always captioning his photos with things that are necessary to learn about them, too. It's good stuff for people who like cars.
8. He is Very Private
Jethro Bovingdon is a man who values privacy above all else. He shares very little of his personal life, and he never discusses anything other than his job when he is in interviews. He works well with the guys who host the show with him, and he is happy to talk about them. However, he does not talk about anything else, show anything else online, or make any effort to let the world know about his personal life.
9. He is Not Showing His Kids' Faces
We mentioned earlier that he is a man who is very private, and he is private to the point that he won't even share the faces of his own kids online. He either puts an emoji over their faces or he has them in helmets. We have a lot of respect for that.
10. He Enjoys a Scenic Drive
When he's working, he likes to take the scenic route. He once took the California coast on a long drive, and he shared some lovely photos. It is one of the most beautiful drives in the states.
Tell us what's wrong with this post? How could we improve it? :)
Let us improve this post!