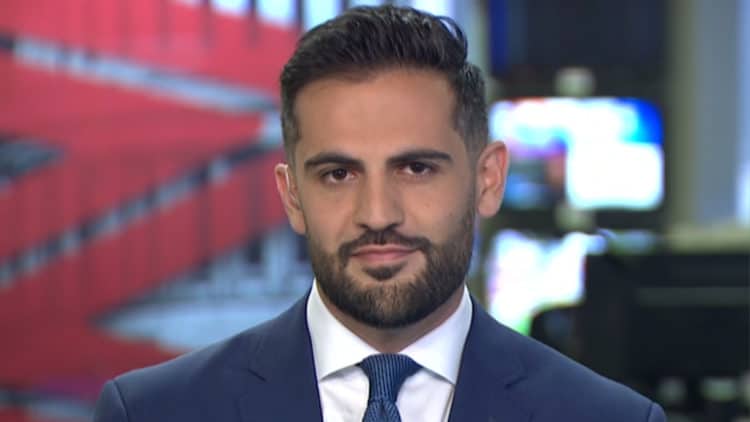 Throughout the Trump administration, CNN White House correspondent, Jeremy Diamond, has become one of the most prominent figures in the media. Over the last several years, he has become well-known for his hard-nosed reporting and his ability to deep dive on any issue. Although he is younger than many of his collegues, Jeremy has proven that he has the talent and work ethic to make an impact in the field. As the political climate continues to reach a boiling point, and we move closer to election season, Jeremy will certainly have a lot on his plate. Continue reading for 10 things you didn't things you didn't know about Jeremy Diamond.
1. He's Traveled The World
Even though Jeremy's job comes with a lot of stressful moments, it also has its perks. One of those perks is that he's gotten to see places all over the world. Jeremy has done lots of traveling and he's visited some of the most beautiful sights in countries Scotland, Nice, and Akropolis.
2. He's A New York Native
Jeremy may have traveled across the globe, was born and raised in New York City where he attended the French-American School of New York from pre school until his senior year in high school. For the last several years, Jeremy has resided in the Washington D.C. area.
3. He Studied International Affairs
Many people would assume that Jeremy majored in something like journalism, but that isn't the case. After spending so many years in an international school like The French-American School, it's not surprising that Jeremy Diamond chose to study international affairs in college. He attended George Washington University where he earned his bachelor's degree.
4. He Speaks 4 Languages
Being able to learn multiple languages is definitely a skill, and it's one that Jeremy Diamond is very proud to have. He is fluent in four languages: Spanish, French, English, and Hebrew. Knowing more than one language is especially helpful in a career like Jeremy's where he often interacts with people from different backgrounds and parts of the world.
5. He's A Writer
Even though Jeremy is constantly busy with his work for CNN, he has also become a contributing writer where he continues to share news from the Trump administration. He has written several articles for Cross Roads Today which are connected to the work he's done as a correspondent.
6. He Started At CNN As A Freelancer
Jeremy's rise through the ranks at CNN didn't happen overnight. In fact, his journey is the true definition of 'started from the bottom'. He was initially hired at the company as an intern. During his last semester in college, he was brought on as a freelancer and was eventually brought on as a full time reporter.
7. He's Very Active On Social Media
Social media has become one of the most popular ways for people to stay in touch with each other. Public figures have become increasingly active on social media as a way to interact with their fan base. Jeremy Diamond is very active on both Instagram and Facebook and he's built up a pretty strong following on both platforms. On Instagram, he has over 12,000 followers and on Twitter he has more than 168,000.
8. He Loves To Spend Time In Nature
When you have a job that involves a lot of stress, there's nothing better than finding time to decompress and unwind. For Jeremy, one of the best ways to relax is to spend time in the outdoors. He may loves exploring nature and enjoying activities like hiking, swimming, and boating.
9. He Advises Young Journalists To Be Open Minded
Even though Jeramy is still young, he's already thinking about the future of journalism. When asked if he had any advice for young people wanting to become journalists, he said, "Keep an open mind about the things around you, be curious about learning about the world — and read and write as much as you can. You also need to be ambitious about achieving your goals and driven about giving a voice to the powerless."
10. He Started Working On The School Paper In Middle School
Jeremy's passion for delivering the news developed at a very young age. He became the editor of the school newspaper when he was in 8th grade. Jeremy continued to be a part of the publication until graduating. He also worked as the editor of the school paper in college.