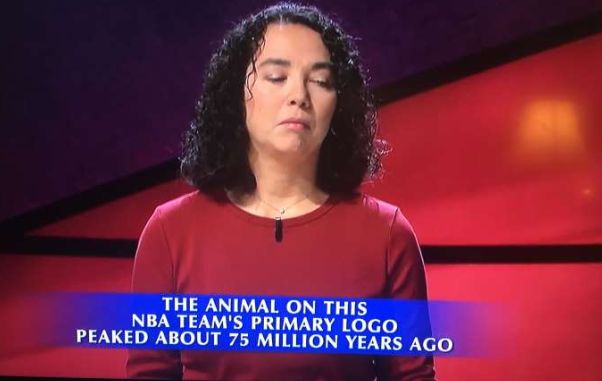 To get on the show Jeopardy you have to be somewhat intelligent. They don't just take anyone off the street. However, when you're put in front of a live studio, all that studying you did can completely go out the window because of nerves. Is that what happened last night to this lady? Honestly I have no clue but this is one of the worst mistakes I've ever seen. Maybe it's because I at least follow sports? I don't know man, this is pretty bad.
"The animal on this NBA team's primary logo peaked about 75 million years ago." That was the clue. Obviously, the answer has to be a dinosaur of some kind, right? And the only option is the Toronto Raptors. What does she say? Check it out below:
She bet it all! And she answered Timberwolves! While I could sit here and berate here for how dumb an answer this was, I won't. It takes guts to bet all your money on a category you obviously know nothing about. Way to go lady! Hope you're enjoy watching Jeopardy from home now.