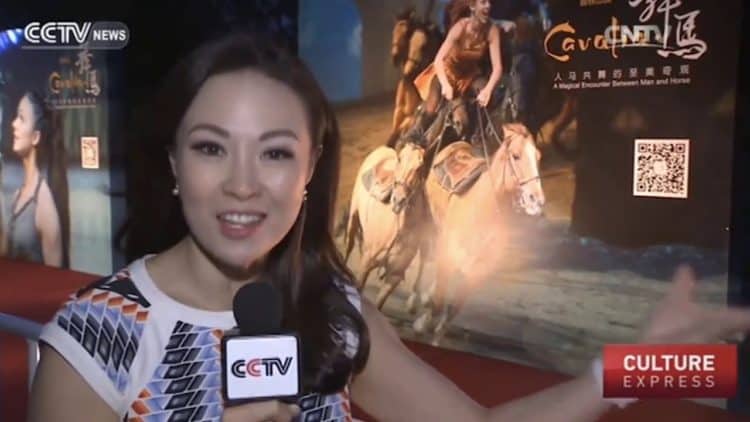 When it comes to picking a career, most people are encouraged to focus on just one thing. Jennifer Hsiung, however, decided not to take that advice – and it's paid off well for her. Although she began her career in the journalism world, she eventually decided to try her hand at comedy and it turns out she's just as good at making people laugh as she is at keeping them informed. In 2019, Jennifer decided to add yet another skill to her resume when she made her acting debut in the TV series Titans. Just a year later, she got a big break when she was cast in the Hulu series, The Hardy Boys. Jennifer's desire to be creative continues to be a driving force in her life and she has a lot more things to share with the world Keep reading for 10 things you didn't know about Jennifer Hsiung.
1. She Is A Ryerson Alum
Jennifer was born and raised in Canada and attended the well-known Ryerson University where she studied journalism. During her time in college, she won awards for her work and landed a job immediately after graduating. Other well-known Ryerson alumni include Nina Dobrev and Shay Mitchell.
2. She Loves Interact With Her Fans On Social Media
One of the best things about social media (besides the adorable puppy photos) is the fact that it allows us to connect with each other like never before. Long gone are the days of writing a letter to your favorite celebrity and hoping for a response. Jennifer enjoys being able to use social media to connect with her fans and it's common to see her interacting with people on Twitter.
3. She Doesn't Care What Haters Have To Say
Any time a person is in the spotlight, there are always going to be people who have negative things to say about them. Jennifer Hsiung is no exception. She's gotten more than her fair share of haters over the years, and many people have been critical of her desire to try new things. Through it all, however, she refuses to let their comments bring her down.
4. She Is A Wife And Mother
Jennifer's professional life isn't the only place where she has a lot of good things going for her. She also has a great home life as well. She has been happily married to her husband, David, for several years and the couple has two sons together. Jennifer hasn't revealed much information about her husband or sons.
5. She Studied Improv At The Groundlings
Some people may think Jennifer's decision to transition into acting was a bit random, but the truth is she's been building up the skills for a long time. In addition to her work as a comedian, she also studied at the famous Groundings Theater and School in Los Angeles.
6. She Covered The 2008 Olympics
Like any good journalist, Jennifer has spent her career following the best stories. In 2006, Jennifer made the decision to relocate to China with her husband. In 2008, she covered the Beijing Olympics and Barack Obama's presidential election. She moved to Florida in 2010 where she began acting training. She and her husband moved back to Toronto in 2016 and she began working for CCTV News.
7. She Has A YouTube Channel
Jennifer is a true content creator and she loves sharing her work with people from all over. She started a YouTube channel called Angry Housewife Productions where she uploads interviews, skits and other videos. To date, her channel has 505 subscribers and more than 156,000 views.
8. She Is A Trained Dancer
If you thought Jennifer's list of talents stopped at comedy, acting, and journalism – you thought wrong. Jennifer is also a talented dancer. According to her resume, she is trained in Latin and ballroom dancing. Jennifer inherited her love of dance from her father who is also a ballroom and Latin dancer. Maybe one day she'll get the chance to incorporate dancing into some of her other projects.
9. She Is Bilingual
No matter where you're from or what you do, being able to speak more than one language is always a great skill to have. This is especially true for people who work in the entertainment industry. Jennifer is proud to say that she is fluent in both English and Mandarin.
10. She Ran A Marathon
In addition to her work and family life, staying active is one of Jennifer's top priorities. Jennifer's idea of staying active might seem extreme to some, however. In 2016, she ran in the Shanghai Marathon and finished the race with a time of four hours and 16 minutes.
Tell us what's wrong with this post? How could we improve it? :)
Let us improve this post!