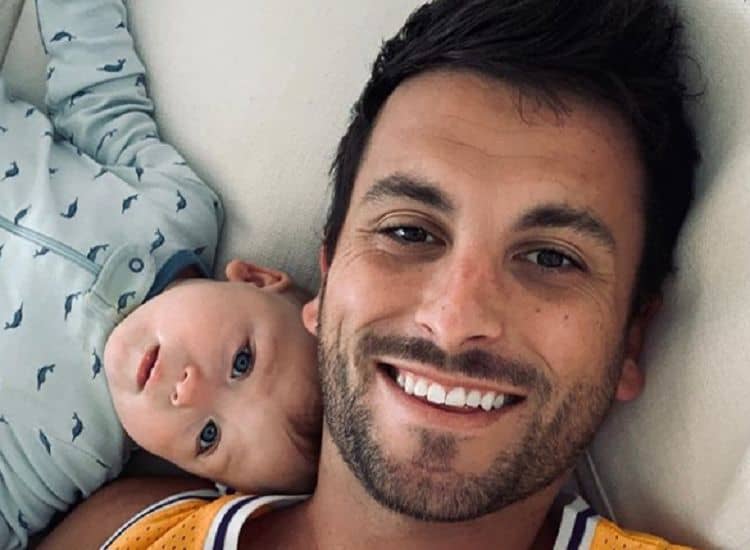 First introduced to us in the 11th season of the Bachelorette, Tanner Tolbert instantly stole the hearts of viewers which left millions of people disappointed when he got sent home midseason. But that wasn't the end of Tanner. Although he didn't win the love of either of that season's Bachelorettes, he was such a fan favorite that he was invited to star in season two of Bachelor in Paradise. He was luckier in the love department that second time around. He won the heart of Jade Roper on that season. The two got married in January 2016 and on March 8th, 2017 they announced they were expecting their first child via Twitter. Still one of TV's most popular reality stars, there's a lot people don't know about Tanner Tolbert.
Let's go over a few quick facts about this American Heartthrob.
1. He kept his day job throughout "The Bachelorette" and "Bachelor in Paradise."
All throughout his time on the Bachelorette and Bachelor in Paradise Tanner kept his day job as a General Sales Manager at Legends Toyota in Kansas City, Mo. What's even more shocking is that his employer was totally fine with him taking breaks to film the show and even gave him a promotion when he got back.
2. Since appearing on reality TV, he has served as an assistant football coach.
As if his life couldn't get any better Tanner served as an assistant coach for the University of Kansas football team. The same college where he earned his degree in Sports Management in 2010.
3. His mother is an industry insider.
Tanner's mother lives in Hollywood California where she is a makeup artist and Beauty Director at Fashion Style Week. Some people believe this gave Tanner an inside connection to the Reality show that made him famous.
4. When he was 14, he found out his father was cheating on his mother in one of the most unexpected ways ever…
In Tanner's childhood home Friday nights were movie nights. Which was typically a fun time… Until one Friday when his mother unexpectedly walked in with an unlabeled VHS tape. In front of Tanner, his father, and sister his mother popped in the video. It turns out she obtained it earlier from a private investigator she hired… The video showed his father leaving the airport with his mistress. The event left the entire family in a complete state of shock. His parents divorced soon after, leaving Tanner to be the mediator for the both of them.
5. He and his wife are raking in big bucks via social media.
According to a source close to the couple Tanner and Jade Tolbert pulled in $1 million via Instagram sponsored posts in 2016.
Conclusion
With over 400,000 social media followers and being 1/2 of the couple fans affectionately nicknamed "Janner" Tanner Tolbert will likely be on our television and phone screens for many years to come. I'm sure his fans have absolutely no problem with that. An all around good guy, we definitely wish him nothing but success.