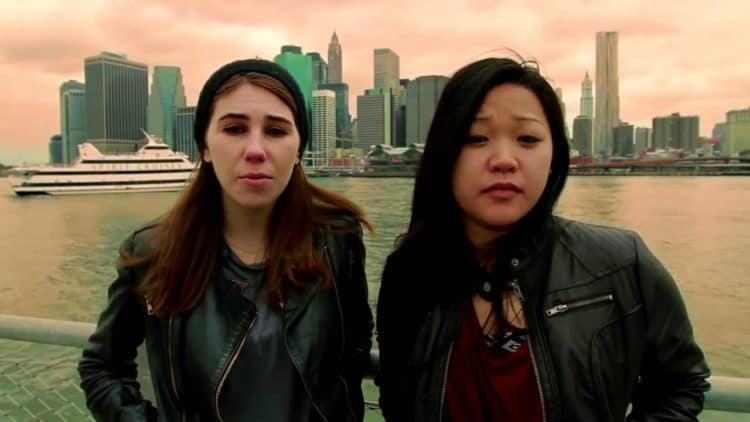 Jee Young Han has been working hard to make a name for herself, and all of the work she's done is finally paying off in a major way. After more than a decade of guest and recurring roles, she's becoming more and more well-known. She recently got a great opportunity when she was cast in the NBC series Zoey's Extraordinary Playlist. Although Jee may not always have the biggest roles, she always makes an impact any time she steps in front of the camera. Her ability to command attention is a skill that noe every actor possesses and she knows exactly how to use it. Continue reading to learn 10 things you didn't know about Jee Young Han.
1. She Also Has Experience Behind The Scenes
When most people talk about Jee Young Han her acting skills are the topic of the conversation. What many people don't realize, however, is that acting isn't the only thing she does. She also has experience as a writer, director, and producer. Most notably, she wrote, produced, and directed several episodes of the show City of Dreams.
2. She Is A Private Person
Usually, people who work in the entertainment industry tend to be pretty open with the public. Jee, however, appears to prefer a more low key approach. There isn't a lot of information floating around about her online and she doesn't do many interviews. She also doesn't share a lot of personal information on social media.
3. She Loves Food
Food is obviously something that we need to stay alive, but to a lot of people it's much more than that. Jee is one of those people. She loves getting the chance to try all sorts of different foods and it looks like she has an extra special place in her heart (and her stomach) for sweets. Jee doesn't just like to eat though, she also loves to get in the kitchen and experiment with different recipes.
4. She Was In An Episode Of Grey's Anatomy
Jee may not have a long list of major roles, but she's still been a part of quite a few major productions. In 2017, she appeared in an episode of Grey's Anatomy. While the role was minor, she will always be able to say she was part of the long-running TV series. She also appeared in two episodes of the spin-off series Station 19.
5. She Is A Dog Mom
As far as we can tell, Jee doesn't have any children, but she's still a mother in her own right – and a proud one at that. She has an adorable fur baby named Charlie who has made many appearances on her Instagram profile. It's somewhat surprising that he doesn't have his own page just yet.
6. She Loves To Dance
Jee isn't just an actor, she's an overall performer. She loves to dance and she's working with some serious moves. Unfortunately, we weren't able to find any information on whether or not she's been formally trained or if she's ever danced on a professional level.
7. She Likes To Sew
No matter how much people love their jobs, it's always important to have hobbies and interests outside of work. Since a career in the entertainment industry can be extremely stressful, it makes sense that one of Jee's hobbies would be something relaxing like sewing.
8. She Doesn't Have A Large Social Media Following
Social media has become a very popular tool and having a large number of followers is something that lots of people desire. While Jee is fairly active on Instagram and Twitter, she doesn't seem to be heavily invested in becoming a social media influencer. She isn't verified on either platform and she has less than 1,000 followers on each. Her following will likely increase as her career continues.
9. She Enjoys Helping Others
Compassion and empathy are two things the world could definitely use more of, and they're both things that Jee Young Han loves to give. During the pandemic, she put her sewing skills to good use by making masks to donate to local hospitals. She also offered her followers tips on how they could make their own masks at home.
10. She Isn't Afraid To Get A Little Political
Since president Trump's election in 2016, the political climate in the United States has been more tense than it's been in recent history. As a result, some people have shied away from discussing politics. Jee, however, isn't scared of sharing some of her political opinions and she's made it very clear that she stands with president Joe Biden and his VP, Kamala Harris.
Tell us what's wrong with this post? How could we improve it? :)
Let us improve this post!