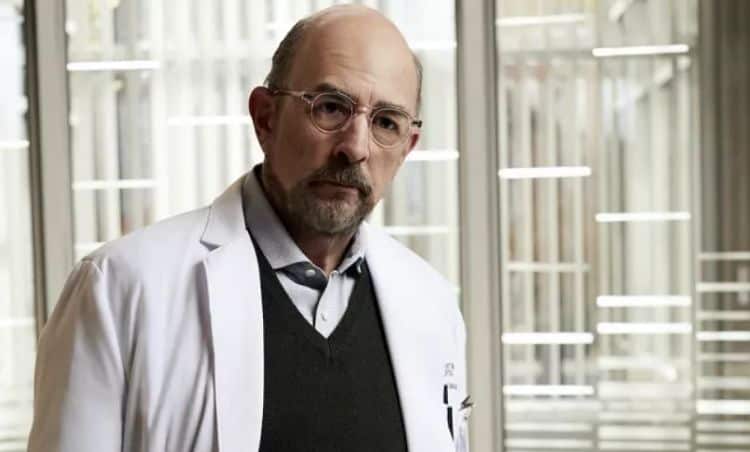 Richard Schiff's career has spanned the course of five decades, and in that time he's gotten to work with some of the industry's most well-known figures. Between the big screen and the small screen, Richard's versatility has allowed him to play a wide range of characters and he brings his A-game to every role. While his work has had his name in countless headlines throughout the years, lately he's been in the news for something else. In November 2020, both Richard and his wife tested positive for COVID-19. Richard has been hospitalized to fight the virus, and there are people all over the world hoping he has a speedy recovery. Keep reading for 10 things you didn't know about Richard Schiff.
1. He Dropped Out Of High School
In most people's minds, dropping out of high school always almost always leads to failure. After all, trying to find a good paying job without having a GED or high school diploma is nearly impossible. Richard, however, has proven to be a success story. Even though he dropped out of high school, he went on to build a very successful career for himself. He eventually earn a GED.
2. He's Interested In Politics
Many celebrities feel like it's not their place to get involved in politics, but Richard Schiff has never been that type of celebrity. Throughout his career he has made his political viewpoints well-known. Although he is not a registered member of the democratic party, he has supported several democratic presidential candidates including Barack Obama and Bernie Sanders.
3. He Has Over 150 Acting Credits
Finding consistency as an actor is harder than most people realize. No matter how talented or popular you are, nothing is ever guaranteed. Fortunately for Richard, he has always been able to find work and over the years he's built up a resume that includes 151 acting credits. Once Richard is back on his feet after battling COVID, there's no doubt that he will be back to work adding even more credits to his resume.
4. He Is An Emmy Winner
Acting can often be a thankless job, and awards have become one of the best ways for actors to know that their work is respected and appreciated by others. In 2000, Richard won a Primetime Emmy Award for Outstanding Supporting Actor in a Drama Series for his work in The West Wing. He's also been nominated for two other Primetime Emmy Awards.
5. He Is A Family Man
Just because Richard has spent so much of his life working in the entertainment industry doesn't mean that his life at home has suffered. He has been married to actress Sheila Kelley since 1996 and they have two children together. Sheila and Richard have been working together on The Good Doctor since 2018. During an interview with TV AV Club, Richard revealed that he had also been married one other time in the past, but that relationship did not result in any children.
6. He Didn't Start Acting Until He Was In His 30s
Many professional actors got their stars when they were still in elementary school, but Richard isn't that type of actor. In fact, he began his career in entertainment working as a theater director and also eventually began acting in plays. By the time he got into film roles he was already in his early 30s.
7. He Almost Turned Down The Role On The West Wing
Playing Toby Ziegler in The West Wing is one of the things Richard is best-known for, but he almost turned down the opportunity all together. When casting started for the role, Richard was also being considered for a film opportunity and he was planning on doing that instead.
8. He Has Behind The Scenes Experience
Richard is a master when it comes to being in front of the camera, however, he's skills also extend behind the scenes. Richard has experience as a producer and a director. He directed two episodes of The West Wing and he produced four episodes of Chasing the Hill.
9. He's Active On Social Media
Over the years, Richard's dedicated fan base has become an equally dedicated social media following. On Twitter, Richard has nearly 190,000 followers and he loves using the platform to interact with his fans from all over the world. He also has an Instagram account, however, he's not nearly as active on that platform.
10. He Has An Honorary Doctorate
Despite the fact that Richard dropped out of high school, he's still managed to find his place in the world of education. In 2004, he received an honorary doctorate of human letters from The City College of New York. Former president Bill Clinton was also given an honorary doctorate from the institution.
Tell us what's wrong with this post? How could we improve it? :)
Let us improve this post!