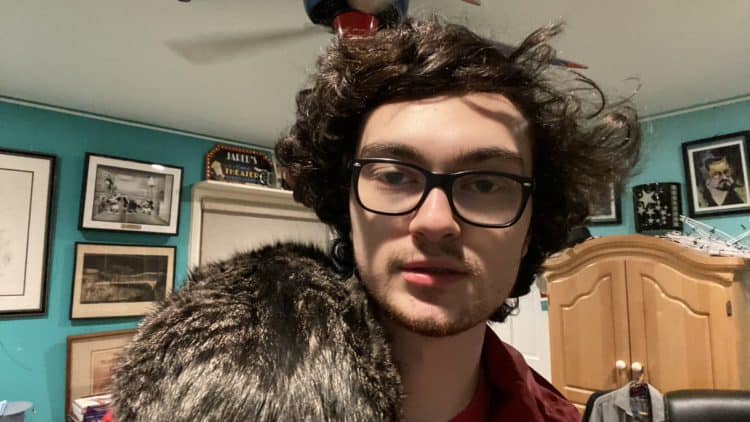 Jared Gilman wasn't even a teenager when he started his acting career, but it hasn't taken take long for him to prove that he is the real deal. Now in his early 20s, Jared is continuing to lay a strong foundation for himself and his resume has been slowly building over the years. Although he doesn't have many acting credits at the moment, he has a few projects in the works that will continue to solidify his talents. As his career moves forward, it'll be interesting to see what kind of roles Jared ends up playing. One day, his name may be mentioned as one of the best of his generation. Continue reading to learn 10 things you didn't know about Jared Gilman.
1. He's A New Jersey Native
Jared was born and raised in northern New Jersey and it was there where he fell in love with acting. While New Jersey may not be the best place to be to pursue an acting career, New York City is less than an hour away which provides easy access to lots of opportunities.
2. He's A Private Person
There are probably lots of people out there who would love all of the tea on Jared's life, but unfortunately, there isn't much to spill. So far, Jared has shown to be a fairly private person. He hasn't revealed much information about his personal life and he likes to keep his interviews focused on what he has going on in his career.
3. He Studied At NYU
Since Jared started his acting career at such an early age, it would've been very easy for him to forego higher education and continue working. However, he decided that he wanted the college experience. He enrolled at the Tisch School of the Arts at New York University. It's unclear whether or not he's already graduated.
4. He Loves Video Games
In his 2012 on-screen debut, Moonrise Kingdom, Jared's character loved spending time outdoors and he knew exactly how to use his natural resources. In real life, however, Jared isn't really an outdoorsy kind of person. Instead, he likes being indoors and he really enjoys playing video games. Unfortunately, though, we weren't able to find any information on what kind of video games he likes.
5. A Hollywood Legend Taught Him How To Tie A Tie
For lots of young men, learning how to tie a tie is a memorable rite of passage. For Jared, the experience was extra special. During an interview with MTV, Jared recounted the experience. He said,
"Bill Murray taught me how to tie a tie. That's going to stay with me forever. I was in costume fitting, and I didn't know how to tie a tie. The first time I ever saw a tie at home, I screamed "No tie! No tie!" and ran around the house. No women in the fitting room knew how to tie a tie either, but Bill happened to be in the room next to us. He said, "Jared, come on over. I'll teach you."
6. We'll Probably See Him Behind The Scenes One Day
At this point in his career, all of Jared's work has been in front of the camera. However, that won't likely be the case forever. There's a good chance we'll see him step behind the camera at some point to potentially do some directing and producing. He has already started creating his own short films, so it seems like bigger things are on the way.
7. He Loved Working With Wes Anderson
Jared has already gotten the opportunity to work with some major names and Wes Anderson is one of them. While talking to Shock Ya, Jared discussed his experience working with Anderson. He said, "Wes is great. He's amazing. He's brilliant. He's one of the few true artists out there in a sense that he really knows how to take an idea and then turn that into a really great script and then take that really great script and paint a picture and really make that into a great movie."
8. He's Very Active On Twitter
As a young rising star, social media has proven to be a powerful tool for Jared. Twitter appears to be the only platform that he has an account on, but he's very active. He loves keeping his followers in the loop with his projects and he also enjoys posting funny memes and other comedic content.
9. He Loves Watching TV And Movies
There are plenty of actors who prefer not to watch movies or shows during their free time because they feel like it reminds them too much of being at work. Jared isn't that kind of person, though. He loves watching things and often shares his list of favorites on Twitter.
10. He Has Never Been In A TV Show
Jared currently has a dozen acting credits (four are for projects that haven't been released). However, he has yet to land a TV role. This, of course, may be on purpose because there are some actors who prefer one medium over the other. We didn't find any information on whether he plans to get into TV.
Tell us what's wrong with this post? How could we improve it? :)
Let us improve this post!