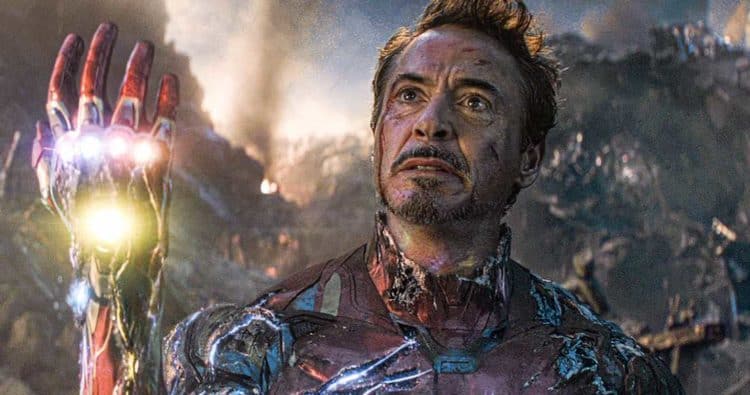 When it comes to death and dying in the Marvel universe the idea is rarely permanent since there are always ways that the writers can think of, however improbable, that a hero or a villain can be brought back. With a multiverse to work with after all there's always some some gimmick that can be used to say 'oh they were dead but it didn't matter, we found a way to bring them back'. Unfortunately this has the effect of granting a type of immortality to characters that's more than a little annoying to some fans and doesn't force them to deal with the fact that even fictional characters have to deal with a very real sense of mortality. It's true, there are Marvel characters that have died and stayed dead, but they're a rarity and as such it's likely that their popularity had waned so bringing them back from a financial standpoint didn't make any sense. It's a cruel and very materialistic way to look at it, but there's too much truth in those words to ignore it. The death of a superhero is a hard thing for some fans to take since they put so much emotional investment in each character, and losing them can feel like someone is ripping away a part of their childhood or even making it personal by eliminating a figure that had given them inspiration. James Gunn, the director of The Guardians of the Galaxy and the upcoming Suicide Squad sequel, had this to say per Kevin Burwick of MovieWeb:
"So you don't think any characters in films should die? I can't agree. I think films help us to deal with our own mortality and the mortality of those we love, and seeing that through the lens of story/fable/myth is of benefit to people… In addition, the death of some characters makes the survival of others more meaningful."
In a big way the Marvel universe is already quite full of heroes and villains that require a lot of attention and keeping them all becomes a full-time job for many artists, writers, and various other talented individuals to watch over. The story arc for each and every character in the MCU does have an expiration date, as callous as that sound, and it's bound to come due at some point since without sacrifice there's little chance that the various stories are going to move forward. It would be great in some cases if key characters could stick around and enjoy the happy ending that they deserve and have worked so hard for, but it's not entirely realistic. With so many fans wanting at least some semblance of realism in their movies it's only natural that death is going to be an element that will work itself into the movies and even the comics now and again since it's a very natural and sometimes necessary thing. Timothy Donohoo of CBR is on board with the idea and has his own opinion about it. And look at it this way, in Endgame a couple of characters managed to die a very noble death since in the original Infinity Gauntlet some of the deaths that came before the end, and were negated since otherwise the Marvel universe would have lost a good portion of its heroes, were kind of gruesome. Let's recount just a few.
Iron Man had his head ripped off while it was still in his armor by Terraxia, a woman created in Thanos' image, while Spider-Man was beaten to death with a rock, by Terraxia no less. Thor was turned into glass and smashed to pieces, Captain America was basically backhanded and ended in one hit. Vision had his wiring ripped out through his chest, Wolverine's adamantium skeleton was turned to rubber, and Namor and She-Hulk were killed by a spreading fungus. Wanda was blasted into oblivion by Thanos while Cyclops was suffocated in a force field that had been dropped over his head, the Silver Surfer was dropped into a different time along with Drax, while Hulk suffered a beatdown that was far worse than what he got in Infinity War. Juliette Bjork of CBR can detail a few more deaths for you that weren't mentioned. If not for Thanos getting cocky after he defeated the cosmic beings that came to challenge him and the subsequent theft of the gauntlet by Nebula, who turned everything back the way it was, it would have been a dark day for Marvel indeed. But there was no danger there, people had to know that the writers were going to fix it and return everything to normalcy, which is a huge deus ex machina that, as a writer, is understandable but also highly annoying.
Like it or not death is a natural part of anything and everything we do, and in the comics it's no different as it is needed and it is necessary in order to keep some semblance of balance throughout the story. The heroes that were lost in Endgame were given a chance to go out in the best way possible, even Natasha, by doing what they knew was right. Griping about it isn't the way to remember them, and bringing them back would be a huge disservice.