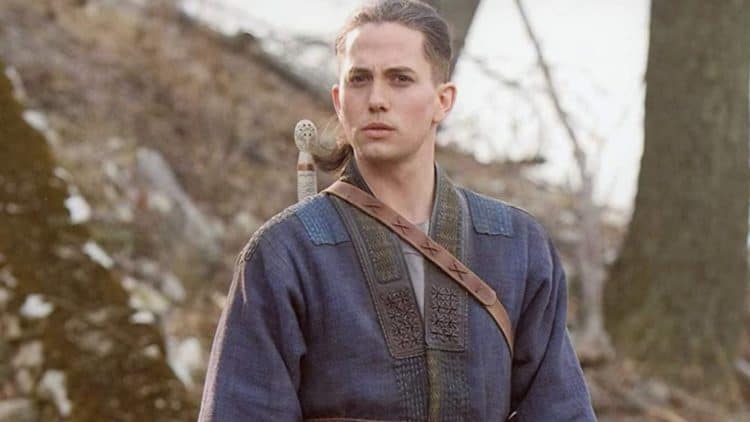 With a name like Jackson Rathbone, it goes without saying that this guy was meant to be a star. For the last decade and a half, Jackson has been acting professionally and his resume includes lots of successful TV and film productions such as the Twilight franchise and The Last Airbender. Throughout his career, Jackson has shown that he has what it takes to bring any kind of character to life. Not only that, but he always brings his best to every role regardless of how big or small it is. With a few great film projects currently in the works, fans can rest assured that they'll be seeing much more of Jackson in the near future. Continue reading for 10 things you didn't know about Jackson Rathbone.
1. He Originally Read For The Role Of Edward In Twilight
Playing the role of Edward Cullen catapulted Robert Pattinson's career, but at one point in time Jackson was hoping to nab the role for himself. When he auditioned to be part of the franchise, Edward was actually the first role he read for. When the casting team decided to go with Robert, they offered Jackson the role of Jasper instead.
2. He Struggles With Social Anxiety
Some people may find it hard to believe that Jackson had social anxiety, but he does. He told The Post, " I have massive social anxiety. It's funny because as an actor people are like, "Oh, you must be comfortable in big crowds." I'm comfortable having a purpose in a big crowd. But it's like, these social distancing measures in some ways are really good for it because I'm like, "Oh good, we can take a break from each other…"
3. He's Also A Musician
Acting is Jackson's biggest claim to fame, but it isn't the only creative talent he has to offer the world. He is also a talented musician and was a member of a funk rock band called 100 Monkeys. Although it doesn't appear that he has released any music since the group disbanded in 2012, he still plays music for fun.
4. He Was Borne In Singapore
Jackson had a very interesting upbringing that included living in several different countries. He was born in Singapore but moved around a lot due to his father's job. His family eventually settled in Texas which is where he was primarily raised. He currently lives in the Los Angeles area.
5. He Was Rejected From Acting School
Learning how to deal with disappointment is an essential part of being an actor. For Jackson, however, his relationship with rejection started before he even began his professional career. After finishing high school, he planned to study acting at the Royal Conservatoire of Scotland but he wasn't accepted into the program. Instead of giving up, he decided to move to Los Angeles to work towards making his dreams come true.
6. He Loves The Outdoors
Many celebrities have built a reputation for being 'too good' to do a lot of the simple things, but that isn't how Jackson operates at all. It is actually the simple things that he enjoys the most. Spending time outdoors is one of his favorite things to do and he loves to go hiking and swimming in his free time.
7. He Started Acting To Get Closer To The Pretty Girls
Jackson has always loved to tell stories, but it wasn't until he was close to his teenage years that he decided to really get involved in acting. After spending a few years behind the scenes building sets, he decided to give being on stage a try. His motivation, however, had less to do with entertaining and more about flirting. During his interview with The Post he said, "I started really noticing that all the theater girls are really pretty, you know, pretty like someone who's attractive physically and has an attractive personality and you're always laughing with them. So I decided to quit all sports extracurricular activities and start doing theater."
8. He's A Husband And Father
Anyone out there who was hoping to slide into Jackson's DMs might want to think again. He is officially off the market. He and his wife, Sheila, have been married since 2013 and the couple has three beautiful children together. Jackson loves being a father and spends as much time with his family as he can.
9. He's Also A Producer
Being in front of the camera isn't the only way to make a name for yourself in the entertainment industry. On top of the work he's done as an actor, he has also done some things behind the scenes as well. He has produced a handful of short films and documentaries and he's also directed a TV series called Couch Surfing USA.
10. He Likes To Cook
Jackson loves to spend time at home and one of the things he enjoys most is cooking with and for his family. According to his Instagram highlights, steak is his speciality. In fact, he says his steaks are so good that he never orders steak from restaurants anymore. Don't worry though, he isn't stingy about sharing his recipe.