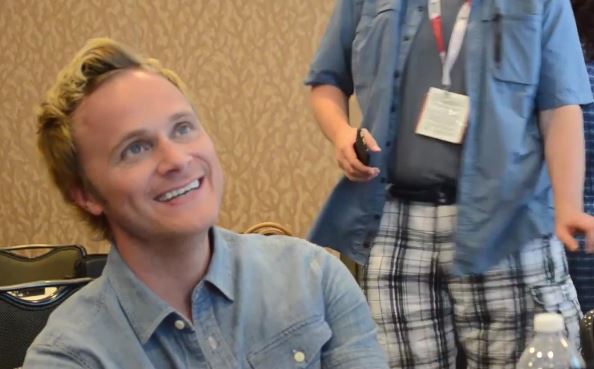 One of the very best parts of iZombie's terrific freshman season was David Anders' performance as Blaine, the ruthless, empire-building zombie that was constantly causing problems for Liv (Rose McIver) and those closest to her. With Blaine having brought about so much havoc and chaos throughout Season 1, it felt like there was a strong possibility that the series may kill him off in the season finale. Thankfully, though, Blaine survived and will be a major part of Season 2, though as Anders previews, it will be a different, more human Blaine.
In a roundtable interview with Anders, us, and other reporters last week at San Diego Comic-Con, the actor discussed how exciting it is for him to play a new side of Blaine in Season 2 of iZombie, as the villainous zombie will definitely be feeling a little different after having been given the cure by Liv in the first season finale. However, as executive producer Rob Thomas and others have hinted at, that cure that Blaine (and Major) was injected with may not have been fully functional cure, and it may cause those who have taken it to experience some unwanted side effects. Additionally, with Blaine seemingly being more human, there's a good chance that we may get to know his family in Season 2 and, to quote Anders, "find out how Blaine became Blaine."
Watch the full roundtable interview with David Anders below and be sure to check back in the next couple of days for our Comic-Con interview with iZombie executive producer/showrunner Rob Thomas, as well as many other videos with actors and writers from shows such as Supernatural, The Originals, The Flash, and Once Upon a Time.
iZombie Season 2 premieres on Tuesday, Oct. 6, at 9 p.m. on The CW.
[Photo via YouTube]