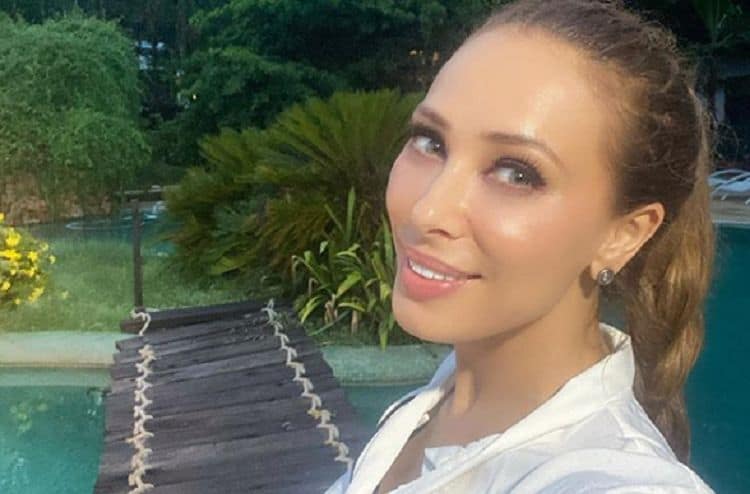 Iulia Vantur might not be a name you know offhand, but her face is one you know quite well. The gorgeous performer has been working a long time, and she's been involved in some big work in her exceptional career. Her name has been in the news a lot lately due to her personal life and her relationship, and many people are itching to learn more about her. With that in mind, we've dug into her life a little so that you can all learn more about her, what makes her who she is, and what she's done throughout the course of her life.
1. She's Very Private
Iulia Vantur does not share much about her life with anyone. She's impressively private, which is not a very easy job when you work in the spotlight the way that she does. She's not as famous in the states, yet, as she is in her own country, but she's working on it, and she will be a household name before much longer.
2. She's Had a Very Interesting Life
She's not only gorgeous and incredibly talented as a singer. She's also a television host, a news anchor, and so much more. She's been given the gift of being able to do all things well, and that is not something she takes lightly. For example, did you know she spent approximately 10 years working as a news anchor in Romania? She was also the host of the Romanian version of "Dancing with the Stars," for many years. She's done it all.
3. She Feels Her Music is A Gift
When asked if she was formally trained as a singer, she told her fans that she did take some classes growing up but that her singing is more of a gift. She's been told her entire life that she has a gift, and she should use that gift to her own advantage. She's done well with that, and she believes that her ability to sing with such a lovely voice is just that.
4. She's Romanian
She was born and raised in Romania. She worked there most of her life as a host and on television, but she no longer resides there. She's currently living in Mumbai. She's enjoying her time in Mumbia, and she's enjoying the different culture and the beautiful people she's able to surround herself with while there.
5. She Prefers to Be Surprised by Life
She's said that most of the things in her life were not things that she ever planned, and she likes it that way. She's said more than once that she is not a woman who likes to have her life planned out for her by anyone, including herself, and that she prefers life as a surprise. She feels that is how it is meant to be. Life just hands you what you need when you need it, and honestly, we feel that deeply. We are absolutely with her in that train of thought.
6. She Accepts the Whole Package
She knows that being a famous person in the public eye means that you have to be open to having the media in your face all the time. She's a wise woman, and she knows that you cannot take a little and leave a little. If you choose to get into this line of work and become a famous face, you also have to take the things with it you might not want. You cannot have the fame without the attention, so she just takes it as it is and works with it without having an attitude about it.
7. She's Never Been Married
This is one of those things that she doesn't like to talk about, and that's her business. However, it's public knowledge that she was once attached to a man by the name of Marius Moga. He's a Romanian producer and singer, and he's been nominated for a Grammy. Their relationship did not work out.
8. She's Allegedly Engaged
Rumors have been going around for some time that the Romanian beauty is ready to settle down and get married again, but she's not even confirmed her relationship at this point. These are rumors that are years old, and they are still going around regularly. She's been allegedly seeing a famous Bollywood actor, Salman Khan, for many years now, but the pair do not discuss their relationship.
9. She Prefers Happiness to Marriage
She once said that she's not that into marriage. She doesn't dislike it or not want to be involved in a marriage by any means, but she finds it more important to simply be happy. She made the point that she can get married any day of her life and just do it, but that she cannot just be happy with a person who loves her and who she loves in return on any given day, so it's far more important to just be happy.
10. She's Locked Down with Her Love
She was recently criticized for posting a photo to her social media of herself, her love, and a group of friends loading food onto carts on a property in Panvel (a farmhouse that belongs to her love). She made it very clear that everyone in that photo has been together in the same house since quarantine began. She's not doing anything wrong, and she will not stand for that belief.