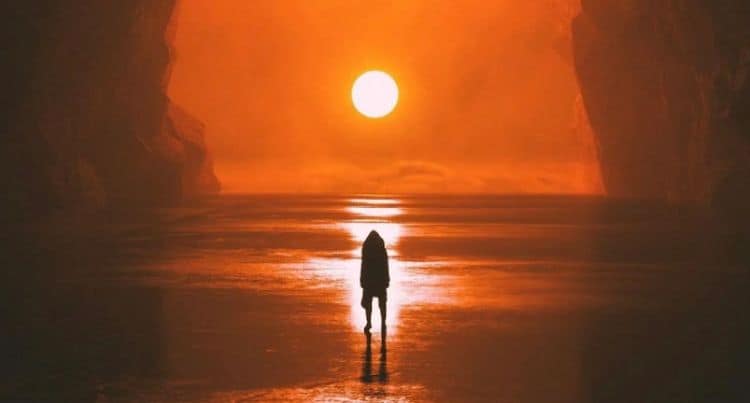 Mess around and find out is a pretty common theme these days it would appear, and yes, that's the nice way of saying it. But when Disney decided to fire Gina Carano it wasn't too surprising that a lot of fans clapped back at the Mouse House over the apparent hypocrisy that emerged when it was discovered that she was canned over a tweet. Granted, it doesn't look too great to any employer when an employee starts spouting political jargon and expresses their belief while under the corporate umbrella, but many people have pointed out the double standard that appears to have been taking place since the star of The Mandalorian, Pedro Pascal, also made his beliefs known in a similar manner, and was allowed to keep his job. That's a discussion for another day since the debate it might cause wouldn't be over quickly or quietly, but the good news that has come as of late is that Gina might be getting her job back. There's nothing set in stone at the moment, but the picture she's tweeted to social media is giving a lot of fans hope that she might be headed back to the galactic playground to take on more villains and experience more adventures.
It's not certain, but the picture of a sky with triple suns and a desert landscape upon which a shrouded figure stands amid the burning sands is getting a lot of people to hope that this means that Cara Dune will be returning. To be honest, Cara is a fan favorite and people were definitely a bit miffed when it was announced that Carano had been tossed to the side. The fact that a tweet was what got her fired when so many people working for Disney likely tweet out a number of different things that could be seen as troubling is kind of an indication that Disney going woke isn't exactly a rumor. It might not be the kind of message that the Mouse House wants to spread, but the fact that she was the only one to suffer for her words definitely didn't sit right.
To see her come back would be great, and as much as people might want to thumb their noses at Disney for the act of getting rid of her in the first place, it's probably better to practice caution and restraint instead since that's likely what Gina will be doing as she tries to mend the bridge between herself and the company. Whether or not she'll be allowed to return to The Mandalorian is hard to say, especially since it would appear that the show has been delayed and won't be released until next year. That's right, apparently, we don't get our Mandalorian fix until 2022. The good news though is that Disney will likely be releasing other Star Wars shows and The Book of Boba Fett will be headed to Disney+ later this year, so it's not all bad. Right now though, focusing on the idea of Gina coming back to Disney, it's very tempting to laugh and wonder if the Mouse House reconsidered their knee-jerk reaction, or are thinking to make Gina grovel a bit before she's let back into the fold. Somehow that doesn't feel like something she would do, but I could be wrong.
The point is that her firing appeared excessive in light of her tweet, which isn't the worst thing to ever come along the Twitter feed, but was simply noticeable at that time. Even pointing out that a costar wasn't bound to move those that thought that Gina was in the wrong, and so the arguments started and surged for a while until the hullabaloo finally died down, as most things do. It's bound to start up again though since with Gina apparently coming back there are likely plenty of people out there that will want to put in their two cents once again, even if there's nothing for it but to accept that she's coming back evidently. Those of us that wanted her back will hopefully get to see her in Rangers of the Republic, but at this time it's still not certain where she'll show up.
Right now, Cara Dune is one of the toughest and most loved characters in the Star Wars franchise and has earned her place, so simply getting rid of her is something that Disney would have to work at in order to give an explanation good enough to satisfy the many fans that were there to condemn Disney's actions for firing her. Some might have even wanted Gina to stay away and let the Mouse House do its thing without her, while she possibly went to expand her career. But now that it would appear that she's coming back, hopefully, a lot of people will be watching closely to see what happens.