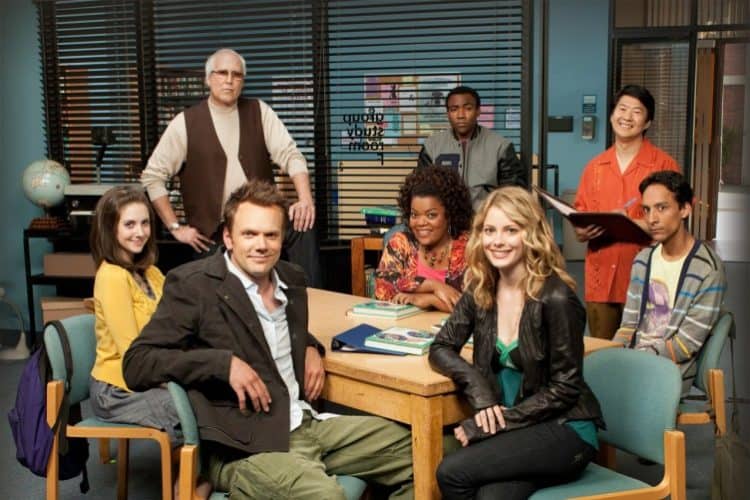 Even thinking about whether or not a season 7 could be possible for Community is a big way of showing how fans just don't let things go that quickly since the show ended after season 6 and THEN the movie talk about it began and lasted up until a while back before becoming more of a pipe dream as Kelso Jacks of Screenrant puts it. The community college-based show is something that might appeal to a lot of people since it was designed to show a different demographic than people are typically used to when thinking about college and like it or not, community college is usually filled with plenty of people that don't fit what some might think is the normal mold when it comes to higher education. Community college is pretty much where people go when they either can't afford a four-year university, don't have the grades for it, or are just trying to earn an education that might help them at work or in life in some crucial way. Too often community college has been looked down upon because it is a bargain basement type of education in some cases, though for those that know how to apply it there's a wealth of information there to be accessed for one's benefit at a greatly reduced cost, and even better, a lot of community colleges can be used for one or two classes instead of having to be locked into a program that will force a person to go through an entire list of classes that they might not want or need. The mere fact that Community was about the community college experience could be a factor as to why it never really gained the same popularity of a lot of shows that dealt with college, but it could also be that despite the outstanding cast there just wasn't enough interest.
Chevy Chase hasn't exactly been a big draw in a long time, and Ken Jeong, despite being hilarious wherever he goes, is kind of hard to build an entire program around. Donald Glover and the others are also hard to build around, but one might have thought that putting them all together in one jumble of a show might have worked, but they would have been right and wrong at the same time. It's hard to say what the ultimate downfall of the show really was since it wasn't horrible but it wasn't so great that it would warrant another season. If a season 7 came along it would definitely have to choose a character arc and head off in that direction since otherwise getting the entire cast back would be impossible given that their contracts have expired and the lot of them have moved on. Even attempting to entice them to come back for a reunion show wouldn't be that great of an idea since in all likelihood the show would only be able to afford a few of them at most since the price to get them all would be too much. A movie might be another idea since it could up the budget a bit and make it a little more possible to bring them all back, but again, getting to that point would be the hard part since the desire to come back is a big part of what's needed and it might be that no one really wants to make their way back to a show that they already concluded a while back. A few of the cast members do appear to be willing to make the trip back to Community for another run, but at this point it's still not bound to happen since thanks to the studio lock down any attempt would have to wait an unknown amount of time anyway.
It might be time to just hang this idea up and call it good enough for what it was since really the effort it would take to bring everyone back will likely end up being kind of a waste given that the budget would be enormous and the uncertain start date for production is beyond anyone's reckoning right now. A lot of folks might want to see a season 7 happen but saying that it's in the cards would be a baldfaced lie no matter how badly a person wants it. There are plenty of shows that come and go and manage to snag an impressive fan base, but Community feels more like a show that was lucky to get the fan base it did since the individual stars in the show are great in their own right, but putting them together for a program such as this felt a little disjointed and not as cohesive as it could have, kind of like community college in some respects. Ben Gazur of The Guardian has more to say on this topic. As of now it's best just to move on and watch the show on Netflix.