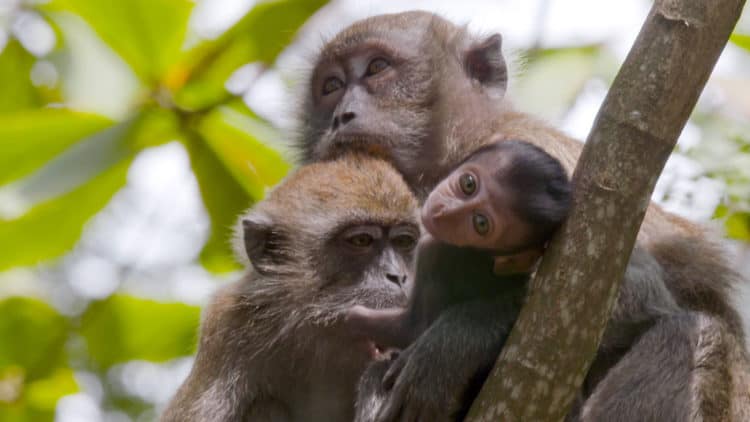 When most people think about Singapore, they don't exactly think about wildlife. Instead, the first thoughts that are typically brought to mind are ones of narrow, crowded streets where there are far more people than there is room to house them all. Singapore is a bustling city, there is no doubt about that. Even if you've never been there personally, all you have to do is look at some footage of the city in order to see just how crowded things can really get. It's easy to forget that at one time, this was not a city at all, but instead of vast area where wildlife thrived. Today, some of that wildlife is still there. You just have to know where to look in order to find it.
That's where a new show from the BBC comes in. Called Wild City: Singapore, it dictates the plight of the wildlife in the area and it shows you some areas of Singapore that you probably won't ever have a chance to see through any other means, unless of course you choose to go there yourself. The show focuses not only on the wildlife that is present in and around the city, but also on its struggles to survive in such a bustling area. Obviously, when it comes to areas that are this jam-packed with people, it's more difficult for the wildlife to survive and do well. After all, much of their original habitat has either been completely destroyed or at the very least, taken over by human beings. This often forces the wildlife out of the city but in some cases, it allows those animals to come closer to the heart of the city. In some cases, the animals even interact with the individuals who are also living there.
There's no doubt that this show is designed to focus on a very real struggle between the human interaction with wildlife, not to mention the urban-wildlife interface. That's one of the goals of the show, after all. It isn't designed to make you have all warm and fuzzy feelings like everything is fine because it's trying to depict the reality of the situation while simultaneously showing you that even in that struggle, there can be enormous beauty. One such example of the beauty that comes from the work the producers have been doing on the show involves a family of otters that live on the outskirts of Singapore. Much of the show has focused on following the lives of this family, not only in its daily interactions with human beings, but in the more private moments as well. Of course, every effort has been made to film them without disturbing them, something that isn't necessarily the easiest thing in the world. Special cameras have been set up so that people aren't constantly going back and forth through the habitats where wildlife typically try to go in order to get away from people in the first place.
Why has the BBC gone to so much trouble to film this show? After all, not only are they dealing with the substantial difficulties that can often come with filming wildlife, but the truth of the matter is that filming virtually anything in Singapore isn't easy. Because of the overcrowding and the challenges associated with that fact, it can be extremely difficult to film anything with regularity and turn out a high-quality product. Nevertheless, the BBC has taken on that challenge and who better to do so? If you're wondering why they went to all this trouble, it's not merely for entertainment. Although that is certainly one of the things that they're interested in doing, as that generates more viewers, it's really to educate the public and to help people better understand how to live in harmony with animals as opposed to running them all off or stamping them out altogether. In short, they're trying to create a world where people and animals can live in harmony as opposed to constantly being at odds with each other. This is especially important when you consider the fact that in Singapore, as in so many other areas around the world, it is the animals' habitats that have been destroyed in order for people to move into a city and create an even larger area. It is frequently the animals who pay the price, and they're paying that price for doing something as simple as existing. Calling it unfair is a gross understatement, to say the least.
When it's all said and done, the BBC is making every effort to accurately chronicle the way that people in Singapore live their lives and how they interact with these animals. More often than not, you will find that the animals are actually anxious to interact with people and the ones that aren't truly don't mean any harm in most cases. They simply want to be left alone. As is the case with many BBC productions, the point of the show is to produce something that's educational and that can potentially improve the way people live their lives in conjunction with other living creatures, all while entertaining you enough to make you want to tune in again the next week.
In the end, there are few other organizations that could do such a thorough job so it's good that this is something that the BBC has been tasked with accomplishing. In a world where there are so many so-called reality television series that don't seem to have a thing in the world to do with actual reality, it's nice to be able to sit down and watch something that isn't scripted and designed for high drama. This is all about filming both people and animals in their daily lives, in the habitats in which they all call home. There is something to be learned from it, without a doubt. That in and of itself makes this show worth watching.