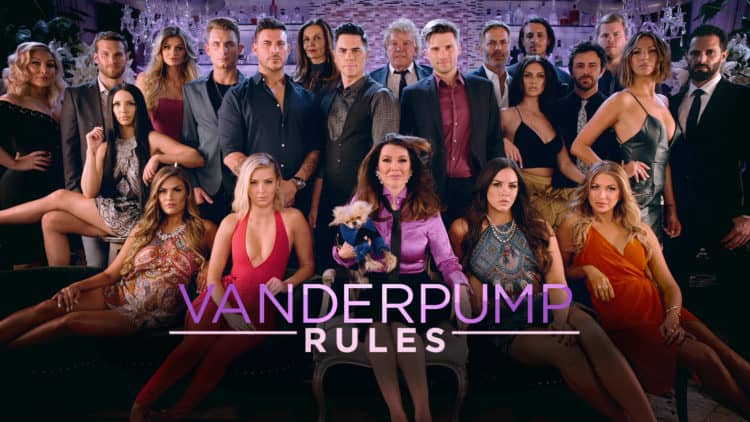 As a spinoff of the Real Housewives franchise, Vanderpump Rules has undoubtedly become one of the most successful and popular shows on Bravo since its debut in 2013. With its perfect blend of drama, sex, romance, and glamour, it's no wonder viewers are hooked. But amidst the glitz and chaos of working at SUR, many fans can't help but question the authenticity of the show. Is Vanderpump Rules scripted or reality? Let's dive in and find out.
Are The Employees At SUR Really Actors?
Given that Vanderpump Rules is set in Hollywood, it's not surprising that some viewers suspect the show's cast members are merely aspiring actors seeking their big break. One scene in particular has fueled this theory, where Ariana's hair appears to grow several inches in a matter of seconds.
Despite these suspicions, both Bravo and the cast maintain that Vanderpump Rules is not scripted. Ariana Madix, a cast member since the first season, asserted in a tweet that the show is 100% real, stating, "this is my real life." Katie Maloney-Schwartz, another original cast member, echoed Ariana's sentiments in an interview with Galore Mag, saying, "It's pretty not-scripted. You see, our relationships are real. We all have our history…they can't show everything, and they don't show everything that's positive but they definitely show everything that's negative, and that can paint people in certain lights that aren't true to form, but it still is real."
Of course, if the show were fake, Bravo would likely never admit it, and the cast may be bound by NDAs preventing them from discussing such matters. Even if a script is occasionally used, it's probably not a constant practice.
Blame It On The Editing
Reality TV is notorious for its extreme editing, with many participants claiming they've been misrepresented through selective cuts and rearrangements. By manipulating conversations, producers can craft virtually any storyline they desire. While this can be frustrating for cast members, it's also what keeps viewers engaged. Without these edits, we'd be left with the mundane moments of everyday life – and who wants to watch that?
Some producers have admitted to slightly manipulating situations to maximize drama. For instance, cast members might not be explicitly told what to say, but they could be placed in scenarios where they're likely to react in a specific way. While this isn't the same as using a script, it does detract from the show's reality aspect.
Does The Truth Change Anything?
Ultimately, the question isn't whether Vanderpump Rules is scripted or not, but rather if it even matters. Scripted or not, the show is undeniably entertaining, and millions of fans have fallen in love with the cast. When watching reality TV, most viewers subconsciously understand that what they're seeing isn't entirely real. Instead, it's an opportunity to indulge in other people's lives and enjoy a mindless escape. After nearly a decade on the air, the SUR employees have become like family to longtime viewers – and that's what keeps them coming back for more.
Tell us what's wrong with this post? How could we improve it? :)
Let us improve this post!